Looking at the Jets QB Options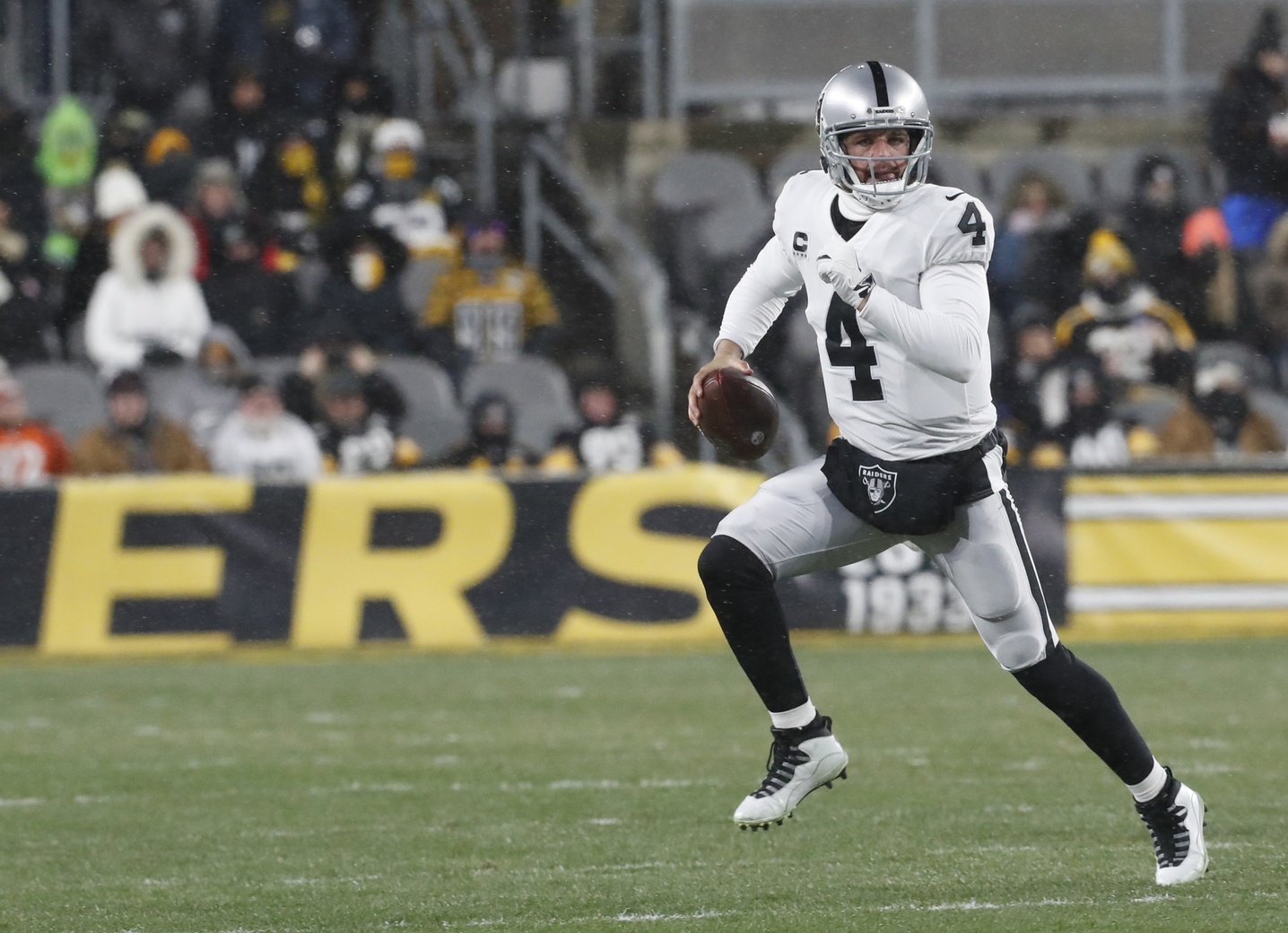 Miami who? It's on to the 2023 season for the Jets. Let's get this thing fixed and take the next step forward.  Where do we start? Well the Jets wasted no time by parting ways with offensive coordinator Mike LaFleur.
While most observers will peg quarterback as the Jets biggest question mark of the offseason, but the offensive line should get just as much attention.  Unless the Jets fix the line, it really won't matter who is under center; the offense will continue to struggle.  Offensive line may be the hardest position for the Jets to address since, inherently the team needs five good players as opposed to one good quarterback. The additional complication is how many teams are going to be searching for offensive lineman this offseason. It seems that nearly every team in the league was feeling the pain of a downturn in quality offensive line play.  There's a cyclical nature to the strength of play at different positions in the NFL. This is the cycle of the receiver. There are receiving records falling like rain and talented receivers running free through secondaries every week. The season of the receiver is balanced by the dearth of talent at offensive line. It just goes like that. Soon the league will enter a cycle where every team is blessed with a mountain of big-time blockers and teams will be struggling to find someone to play decently at some other position like linebacker or safety.  The slim market for offensive lineman will drive up the price tag on all free-agent lineman up and keep the market tight on available top-tier players.
Quarterback will also be an ultra-competitive market space this offseason, and since the attention of so many fans will be fixed there, we can start with quarterback for the sake of this analysis.  Let's begin with what the Jets have on the roster today.
Joe Flacco shouldn't be with the Jets next season. That should be the most obvious move. Flacco may opt for retirement rendering this a moot point, but it shouldn't matter. If he decides he wants to play in 2023, it should be with another club.
Mike White likewise, should suit up for a different team in 2023. White has exhausted his chances here. He flashed some skill, but ultimately, he's not the franchise player the team needs.
Chris Streveler should be retained. Streveler is the exact type of developmental player that fits perfectly as a third quarterback. His brief stints in the preseason were enough to show the Jets he belonged on the roster. He will improve with another offseason and fits nicely as the number three in 2023.
Zach Wilson should be retained. Many will disagree, but it's just too early to pull the plug on Wilson. Dumping him would be an issue financially, and there has not been enough time to accurately judge his ability to become a franchise player. He is immature.  He is indecisive. He is inaccurate. He is all those things. He is also 23 years old, and he had to play behind a patchwork mess of an offensive line. He needs another season. The Jets need to coach him for another year to see how he responds before he is jettisoned from New York.  Wilson can be, if nothing else, the backup in 2023 until it is more financially palatable to let him walk.
That means the Jets have a two and a three, and they need a quarterback for now, if not from now on.  Only about half the teams in the league have the player they believe to be their starter in place and signed for next season.  A few teams will fill that gap with early and mid-first-round draft picks. The Jets will need to compete with the rest of the quarterback-starved teams to find a starter. One name you won't hear very much as a possible solution for the Jets is Daniel Jones.  The Giants declined an option that would have kept Jones on the roster for 2023. That is a decision they may come to regret. If the Giants don't turn around and re-sign Jones, I'd love for the Jets to grab him. He's not going to make the headlines the way signing Lamar Jackson, or David Carr would, but take a closer look at this year's numbers:
| | | | | |
| --- | --- | --- | --- | --- |
| Quarterback | Completion % | TDs | INTs | Rating |
| Jones | 67.2 | 15 | 5 | 92 |
| Jackson | 62.3 | 17 | 7 | 91 |
| Carr | 60.8 | 24 | 14 | 86 |
Jones was statistically as good or better than both Lamar Jackson and David Carr this season. Jones is also younger than both Jackson and Carr. In addition, Jones spent the year playing for a team devoid of talent at the receiver position. Remember how I mentioned this is the cycle of the receiver? Yeah, well, the Giants didn't get the memo. Jones has been throwing to nobody all year. Things aren't great at wide receiver in Baltimore, and that has impacted Lamar Jackson, but nobody had it as bad as Daniel Jones.  Jones would look in the receiver room at Jet headquarters like a five-year-old kid looks at a mall Santa. Saquon Barkley co-led the Giants with 57 catches. Their leading receiver had 724 receiving yards. Things are not good on the outside in Giant land.
Jones can move too.  He moves much better than Carr and much better than most quarterbacks in the league. Jones is not Lamar Jackson's equal on the run, but nobody is. Jones will more than get the job done mobility-wise. He's also tough. He's taken more than his share of hits behind the ever-rebuilding Giant line, and he keeps getting up. He's dealt with the pressure of the New York media and fans, and he's still here. Daniel Jones makes a lot of sense for the Jets right now. Will the Giants let him test free agency, that is the question?
Videos
NY Jets Phase 3 OTAs, Expectations and a Minor Calf Tweak with Greg Renoff