With the 13th Pick in the 1st Round the NY Jets Select…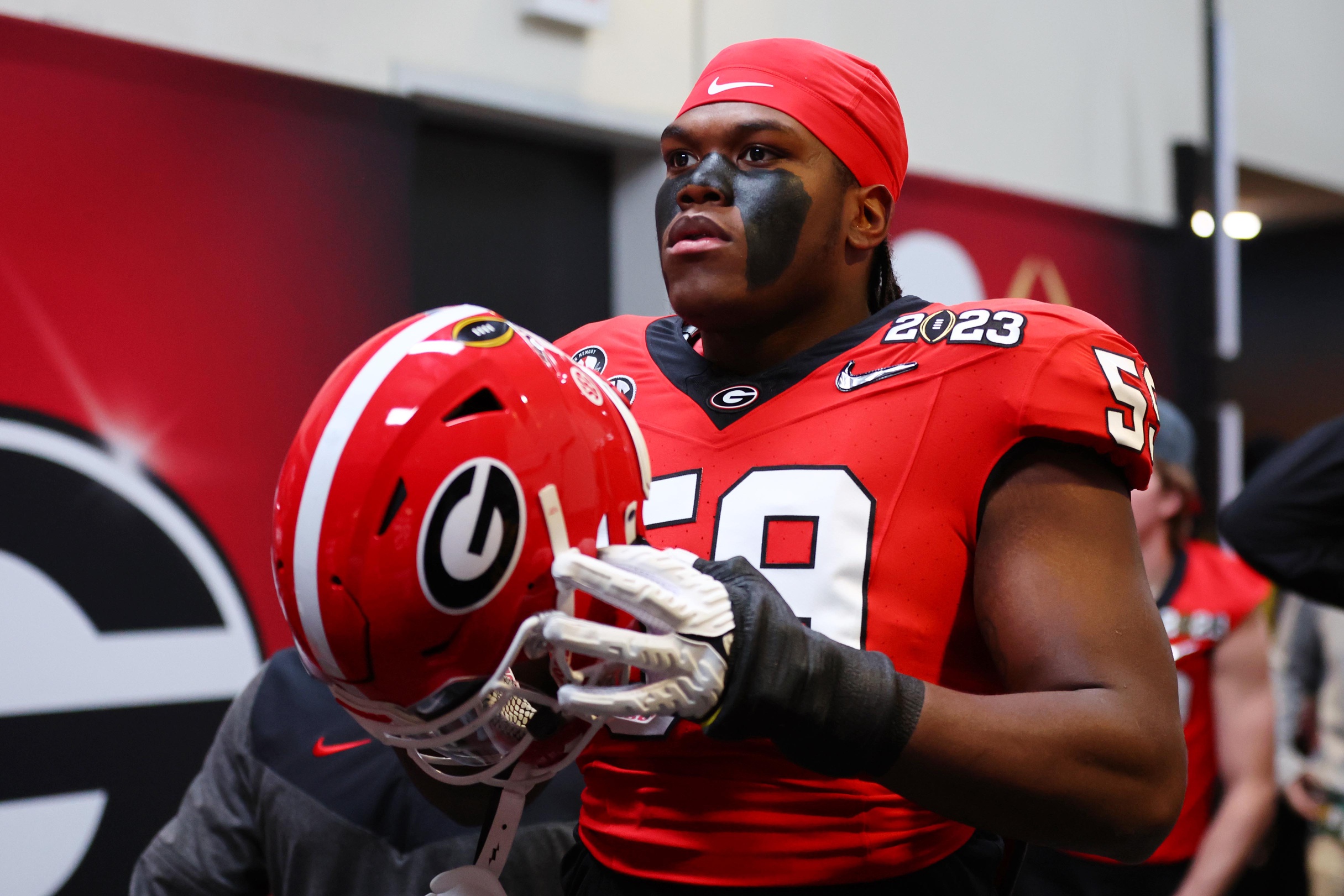 Regular Season-End Thoughts…
I would have chosen to lose the first six games of the season rather than the last six, given a choice on how the Jets season would go. Ending the season with six straight defeats, especially scoring just 15 points over the last three weeks, is very deflating.
The Giants must be very happy with how the playoff seeding worked out and their matchup this weekend.
The Jets have the 13th pick in the upcoming NFL draft. After an initial review of the prospects likely to be on the board when they pick, I am hoping for Broderick Jones, an offensive tackle from Georgia.
Speaking of the Jets, they will be looking for a new offensive coordinator after parting ways with Mike LaFleur and they need a new wide receiver coach after Miles Austin left the team.
I like Kansas City and Philadelphia to meet in the Super Bowl. Yeah, I know. Going with the two top seeds isn't very newsworthy, but neither is being wrong.
The Patriots didn't make the playoffs. I feel warm inside.
Jalen Hurts is the MVP.
Dan Campbell is the coach of the year. Mike Tomlin and Nick Sirianni get an honorable mention.
Sauce Gardner is the defensive rookie of the year.
Aaron Rodgers can retire now…unless he wants to play for the Jets. If he wants to play for the Jets, he can stay another three years.
I am fully prepared for Tom Brady to retire too
How did the Jets miss on Brock Purdy?
The Lions have the 6th and the 18th pick in the draft. They also have a boatload of cash to use to fix their defense. I know the Stafford trade won the Rams a Super Bowl, but I think that trade is going to go down as a win-win for each side when it's all over.
I've owned beach chairs that didn't fold up as effectively and efficiently as the Arizona Cardinals.
The Seahawks would be a better story if Pete Carroll weren't their coach.
The Jets should be looking at free agents Dalton Shultz, TE Dallas and OL Matt Pryor, Indianapolis. Shultz is only 26 and will more than replace CJ Uzomah, who gave the team next to nothing this year. Pryor was a find for Indianapolis, starting games on the offensive line after being signed to provide depth. He is young and can play guard or tackle.
So, we have a playoff game on a Monday I don't like it.
Congratulations on a great career, JJ Watt. Enjoy your retirement.
Videos
Aaron Rodgers Injury Fallout & Jets/Bills Recap