Do Joe Douglas Comments About Aaron Rodgers Rise to Level of Tampering? Unlikely, but not Impossible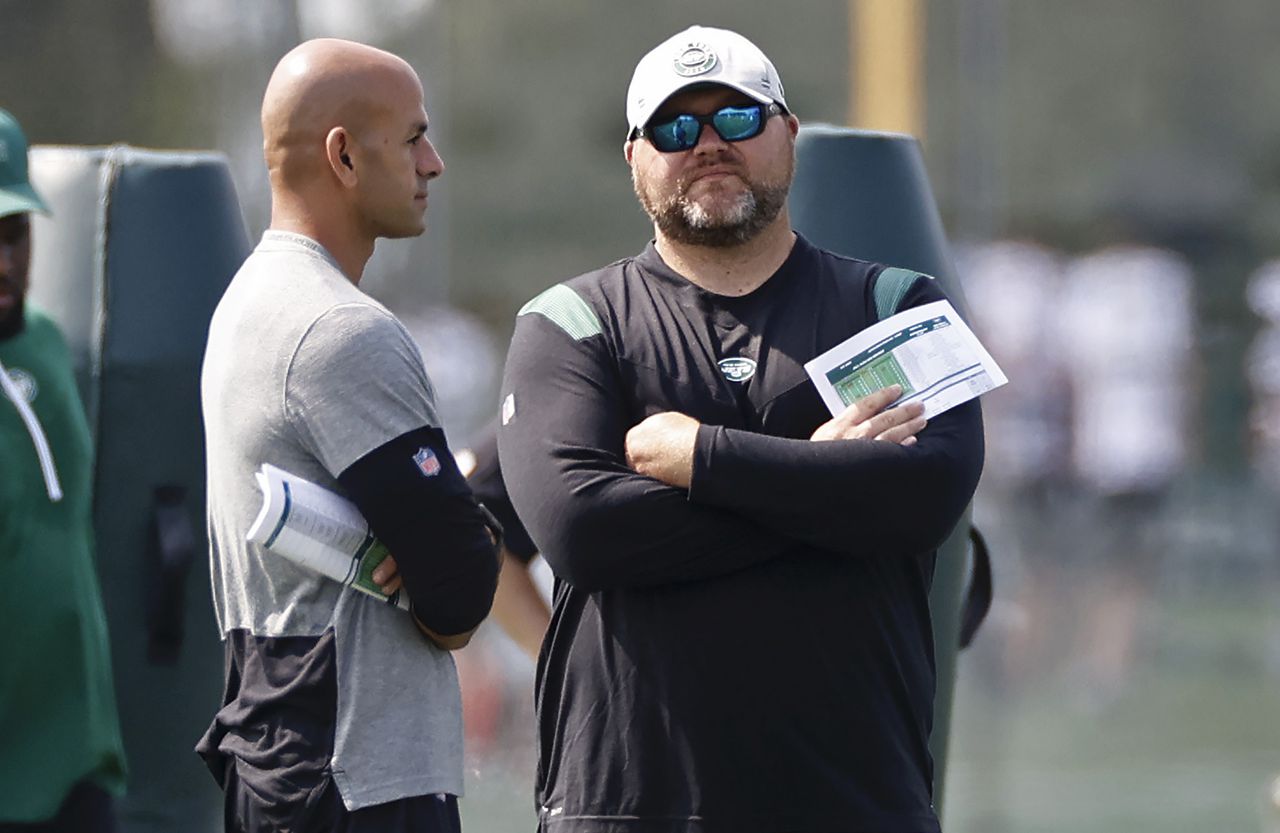 When Jets GM Joe Douglas was asked about where the Jets stood in their negotiations to acquire quarterback Aaron Rodgers from the Green Bay Packers, the GM knew what to say to fire up the crowd; "He's gonna' be here", was the reply.
This answer was quite a contrast to the answer given by Robert Saleh in recent weeks at the annual owners meetings when the head coach cited Rodgers' contract status as a reason for not being able to comment on the potential deal.  A deal which has already reached absurd levels as media sources work to spread silly rumors in regards to which teams might also get involved.
Robert Saleh says he can't talk about Aaron Rodgers because he's a member of another team. #Jets

— Al Iannazzone (@Al_Iannazzone) March 27, 2023
So was Douglas alright to comment or was Saleh unclear on the league's tampering rules?  That all depends on whether or not the teams went through the formality of granting the Jets permission to talk to Rodgers in writing.  Per league bylaws, a club has to receive written permission directly from trading team before commenting publicly on a potential deal.
If written permission had not been granted, Saleh was right to refuse to comment.  If it had, it's possible that Saleh was being overly cautious, but could have discussed it if he'd wanted to.
The comments from Douglas last night tell us that written consent was granted, or; Douglas feels comfortable enough with the Packers front office that he wouldn't expect them to file a complaint with the league office.  Douglas would also have to feel confident that if written permission had not been granted, that his public comments would not push the Packers to ask for a bit more compensation.
It's also worth noting that Douglas' comments could be viewed as confirmation of a completed trade, an additional bylaw states that clubs should not disclose confidential trade discussions which the Packers could possibly claim if they so desired.  After all, if the deal is done, it certainly doesn't' look as if the Packers want it to be public knowledge at this point in time.
So while only the two clubs will know if tampering occurred by rule, it would be up to the Packers to take any action which is unlikely at this point.
Videos
NY Jets Phase 3 OTAs, Expectations and a Minor Calf Tweak with Greg Renoff