Jets Release Punter Braden Mann With Morstead Back on Board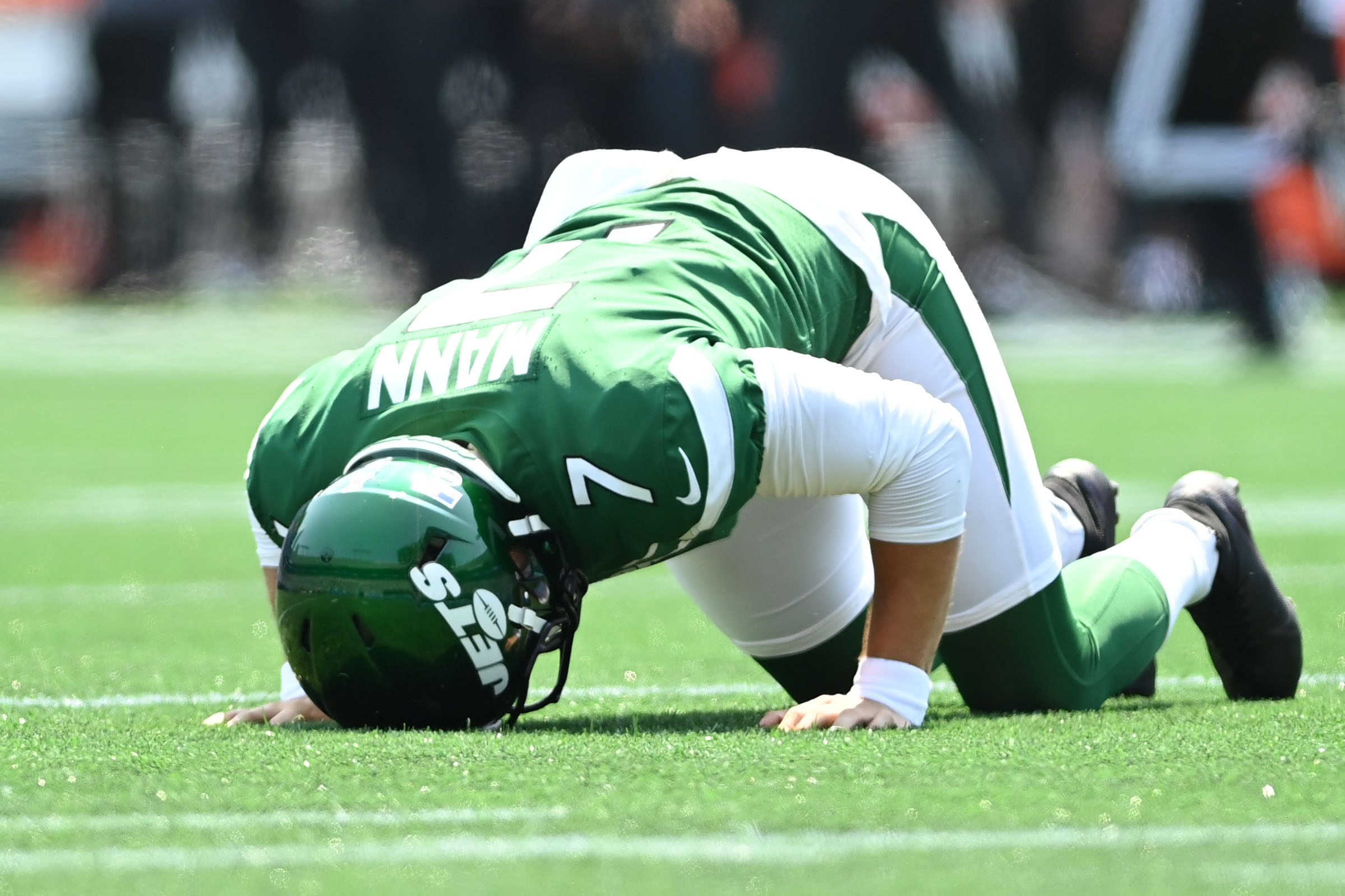 The Jets announced the release of punter Braden Mann in a move that has felt like it was coming ever since the Jets lost a 10-3 stinker to the New England Patriots on a punt return for touchdown in week 11 of this past season. The recent signing of free agent Thomas Morstead made it clear that the release would be happening in short order, and now it has.
We've released P Braden Mann.

— New York Jets (@nyjets) April 13, 2023
A highly touted punter out of Texas A&M, Mann was selected in the sixth round of the 2019 draft after being named the nation's top punter in his final collegiate season.  However, things in New York just didn't work out.  Minus the rare booming punt off of Mann's right foot, he was largely underwhelming as a Jet.
In three years with the Jets, Mann averaged fewer than 40 net yards per punt 39.5 and seemed good for a few shanks every season.
His line-drive kick in the closing seconds against the Patriots back on November 20th was supposed to be a kick toward the sideline to pin the returner deep.  Instead, the low kick went down the middle of the field and was returned for what was the NFL's first punt return for a TD last season and the decisive score in what was a 3-3 game up to that point.
Videos
NY Jets Phase 3 OTAs, Expectations and a Minor Calf Tweak with Greg Renoff