Former NFL GM Offers Theory as to why Aaron Rodgers to Jets has yet to be Made Official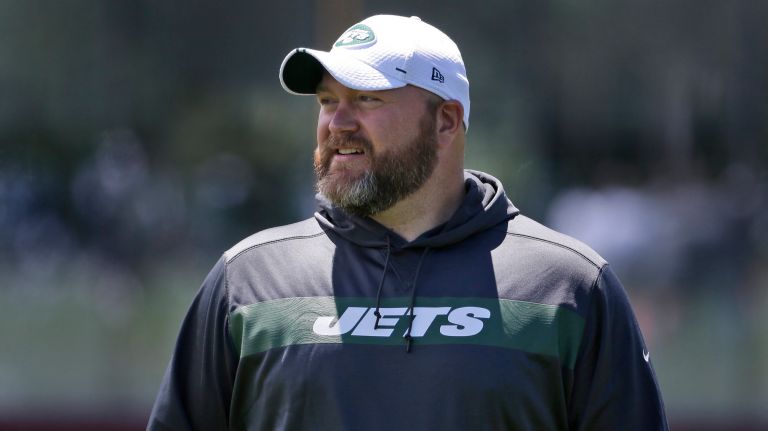 While Jets fans, Packers fans, NFL insiders and pundits continue to wait for Joe Douglas to make Aaron Rodgers to the Jets a reality, there have been plenty of theories as to why the deal has been held up for as long as it has.  Douglas has made it clear that he expects Rodgers to be a Jet, but of course no details as to where the teams are in the process.
Charles Robinson of Yahoo! Sports has been one of the few voices claiming to have some details of the world's slowest transpiring transaction, claiming Jets owner Woody Johnson doesn't want to give the Packers a guaranteed round 1 pick in the 2024 draft.  This of course would be to protect against catastrophe.
We just saw what happened to the Denver Broncos who traded a first-round pick to the Seattle Seahawks for quarterback Russell Wilson.  In making the deal, the Broncos clearly believed that pick would be in the late 20's or early 30's.  However, things didn't go according to plan and the Broncos gave up a pick that is now fifth overall.  You can't blame Johnson for wanting to avoid such a scenario.
Now a former GM has weighed in and offered  a simple solution as Rick Spielman, former general manager of the Minnesota Vikings said on CBS Sports' With the First Pick podcast that the teams are waiting to make a draft night splash.
Speaking on "With the first pick" pod on what could be holding up @nyjets & @packers deal, former Vikings GM @Spielman_rick believes it's a case of waiting for a "draft night splash" and compares it to the Eagles draft day trades last season, saying "Just like Philly did".

— Glenn Naughton (@AceFan23) April 15, 2023
It wouldn't be the first time a team waited until the last minute to complete a trade, and the NFL sure doesn't mind letting the drama drag on as the move keeps the league in the headlines.
Hang in there, Jets fans.  Less than two weeks until draft day and this thing gets resolved…or so we hope.
Videos
NY Jets Phase 3 OTAs, Expectations and a Minor Calf Tweak with Greg Renoff