If and When Jets Complete Deal for Aaron Rodgers, Joe Douglas Draft Strategy Likely to Change Dramatically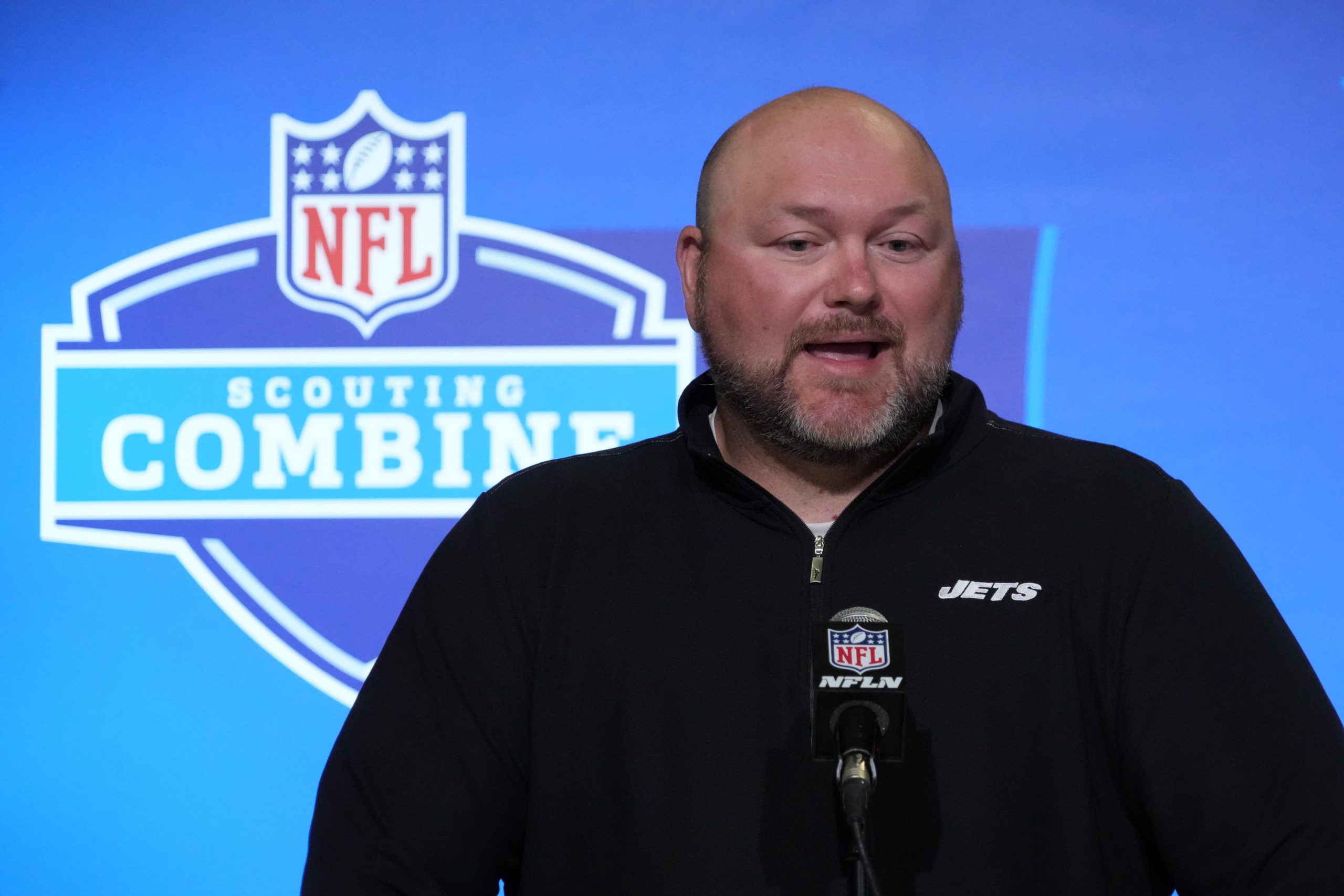 Jets General Manager Joe Douglas is expected to make the dream of getting Aaron Rodgers in Green and White a reality in the coming days.  If we are to believe much of the speculation surrounding the impending deal, Douglas will start Thursday night's NFL draft in a very unfamiliar situation.  Instead of having a bevy of picks to work with as he has in year's past, Douglas could be armed with as few as five draft choices.
As it stands, the Jets currently own six picks (13, 42, 43, 112, 143 and 207).  Should pick 42 or 43 get shipped off to the Packers, Douglas will have his work cut out for him with only the five remaining choices.  Even if he were to somehow get the Packers to throw in a day 3 pick, this will be a far cry from what the Jets have had to work with in recent years.
There are several spots on the 53-man roster that absolutely must be addressed by Douglas.  Due to the injuries the Jets have suffered in recent years, offensive tackle is a must.  In fact, a versatile tackle who can can play a variety of spots is most desirable at this point.
Schoonmaker has met with the #Jets as a 30 visit. Fits the RAS score that Joe D covets. Per Cimini, the team is looking to "add explosiveness" to the room. #TakeFlight https://t.co/SvwSJgRv11

— Dylan Tereman (@DTereman) April 17, 2023
Outside of tackle, Douglas is also in dire need of help at center, linebacker and safety.  Some needs that are less pressing but still need to be addressed are running back, defensive line and wide receiver.  And while not as much of a  need, the Jets are also reportedly keeping an eye on some of the more athletic tight ends in this year's class.
So conservatively, the Jets will need to fill seven or eight spots.  Some of the swings they take are likely to be misses once you start talking about day 3 picks.  So what does this mean for the Jets and Joe Douglas?  The approach of packaging picks to move up as he has done with the likes of Alijah Vera-Tucker and Jermaine Johnson will be a thing of the past.
In fact, while trying to figure out which player the Jets will take with pick 13, it almost feels silly as a move down will be quite likely if a team comes calling.  Not only might a trade down be in the cards, but don't be surprised if having more needs than picks means Douglas leans on the NFL's remaining free agents once the draft wraps up.
Won't be popular but could see it happening.

If the @nyjets don't land their top target at center (likely JMS based on visits), they pass on center and re-sign Connor McGovern or Ben Jones.

Team has more needs than picks at this point. Free agency will be a factor.

— Glenn Naughton (@AceFan23) April 23, 2023
Should the Jets miss out on a center, could they turn back to veteran Connor McGovern or Ben Jones to fill that void for 2023 with an eye on targeting one in the 2024 draft?
Videos
NY Jets Phase 3 OTAs, Expectations and a Minor Calf Tweak with Greg Renoff