Which Jets Players Could Joe Douglas Ship off for Additional Picks on Draft day?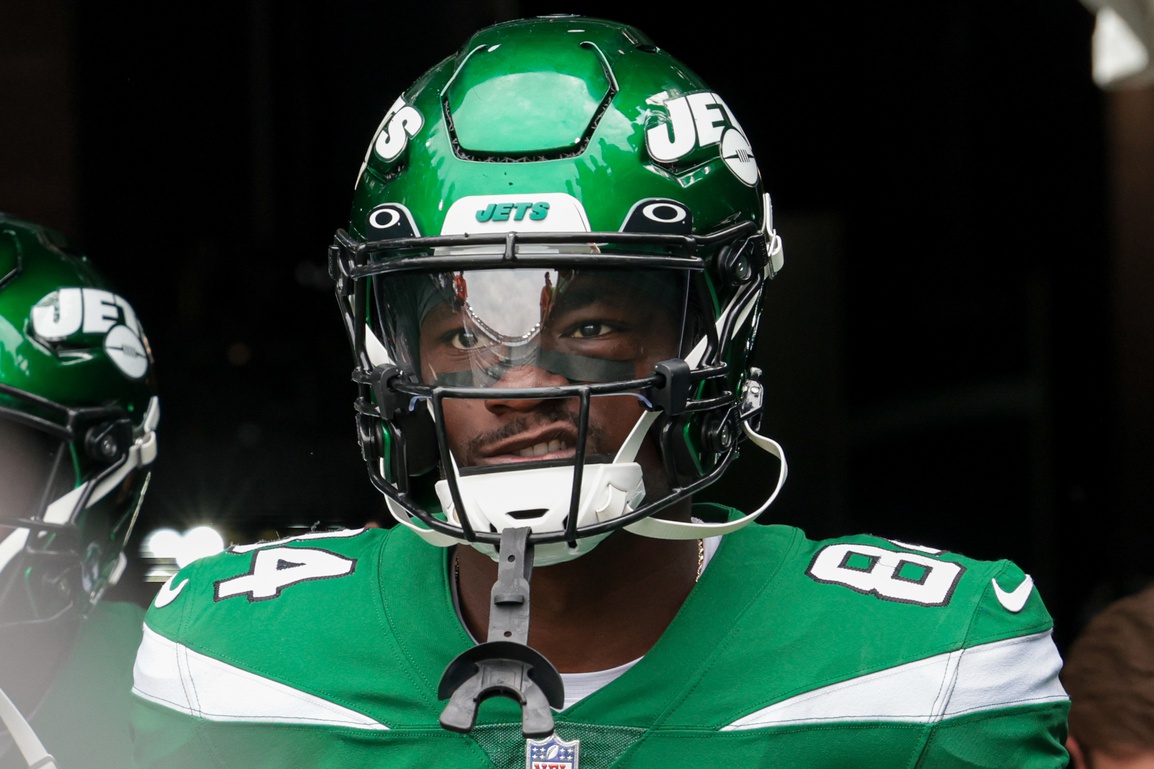 Now that the dust has settled on Aaron Rodgers coming to the New York Jets as Joe Douglas and the Packers finally worked out a deal, Jets fans can finally focus on tomorrow's NFL draft.
It's a draft in which Douglas will have just five picks; fewer than he has had at any other time at the helm for Gang Green.  Following the deal that landed Rodgers, the Jets currently own picks 15, 43, 112, 143 and 170.  Despite having the best roster they've put together in years, the Jets still have their fair share of needs.
Joe Douglas would love to add help at offensive tackle, center, defensive tackle, linebacker, running back and cornerback.  Nobody is saying the Jets need starting players in all of these spots, but even in places where they're strong, such as corner, there are some depth concerns.
The number one trade chip the Jets have is pick 15.  They're likely to shop that pick hard in an effort to recoup some of what was lost in sending Elijah Moore to the Browns and the aforementioned Rodgers deal.  But beyond that, will Douglas look to move some of his players in hopes of snagging some extra day 3 picks?  If so,  who could go and what might they bring back?
WR Corey Davis: Many expected Davis to be gone already due to the amount of time he has spent on the shelf over the past two seasons due to injury.  However, when healthy, Davis has been a solid veteran target whose production is quite impressive when you consider who has been throwing him the football.  Of his 32 receptions in 2023, 28 of them were for first downs and he averaged an impressive 16.8 yards per catch.
Davis struggled with drops in year one with the Jets but was much better in 2023.  However, with this being his final season and likely facing a diminished role, Douglas might be able to get a round 5 pick for Davis.
Corey Davis had a drop early on but made some very good catches from that point on. Takes a shot over the middle here while fully extended and hangs on. pic.twitter.com/EuZKdXuMMb

— Glenn Naughton (@AceFan23) September 12, 2022
One thing that makes a Davis deal prohibitive however?  He could land the Jets more as a compensatory pick if he gets a decent deal elsewhere in free agency next offseason.
CB Bryce Hall: Hall has dropped down a spot or two on the Jets depth chart but could draw interest from any team looking to grab a cornerback on day 3 who may believe Hall is a better option than those still on the board.  The Jets could always upgrade by taking a corner earlier in the draft and then look to add a pick by moving Hall.  Anything more than a round six pick would be a surprise.
WR Denzel Mims: This only works if a team that loved Mims coming out of Baylor feels that the problem has been his fit with the Jets more than it has been Mims himself. And the same applies here that does with Hall.  If that team is looking at their board on day 3 and believe Mims has more upside and experience than the options left at that point, they may part with a sixth or seventh rounder.
RB Michael Carter: Carter quickly became a favorite at 1 Jets Drive with the Jets and plenty of fans would undoubtedly be sad to see him go.  However, with the depth at running back in this year's class, the Jets may feel they can get a similar or better player than Carter while hoping to pick up a fifth-rounder for the former Tarheel.
S Jordan Whitehead: Teams looking to add a safety won't have much luck with this year's class as this group is particularly thin.  With Chuck Clark having come in via free agency and Tony Adams impressing as an undrafted free agent last season, moving Whitehead might fetch a fifth-round pick while freeing up just over $7 million in cap space.  He's the least likely of the group to get moved, but given his salary, his tackling struggles in 2023 (17 missed tackles per PFF) and the Jets need for picks?  Well…crazier things have happened.
Videos
Aaron Rodgers Injury Fallout & Jets/Bills Recap