Boomer Blasts Becton; Former Jets QB Lets Loose Following Deleted Tweet From Tackle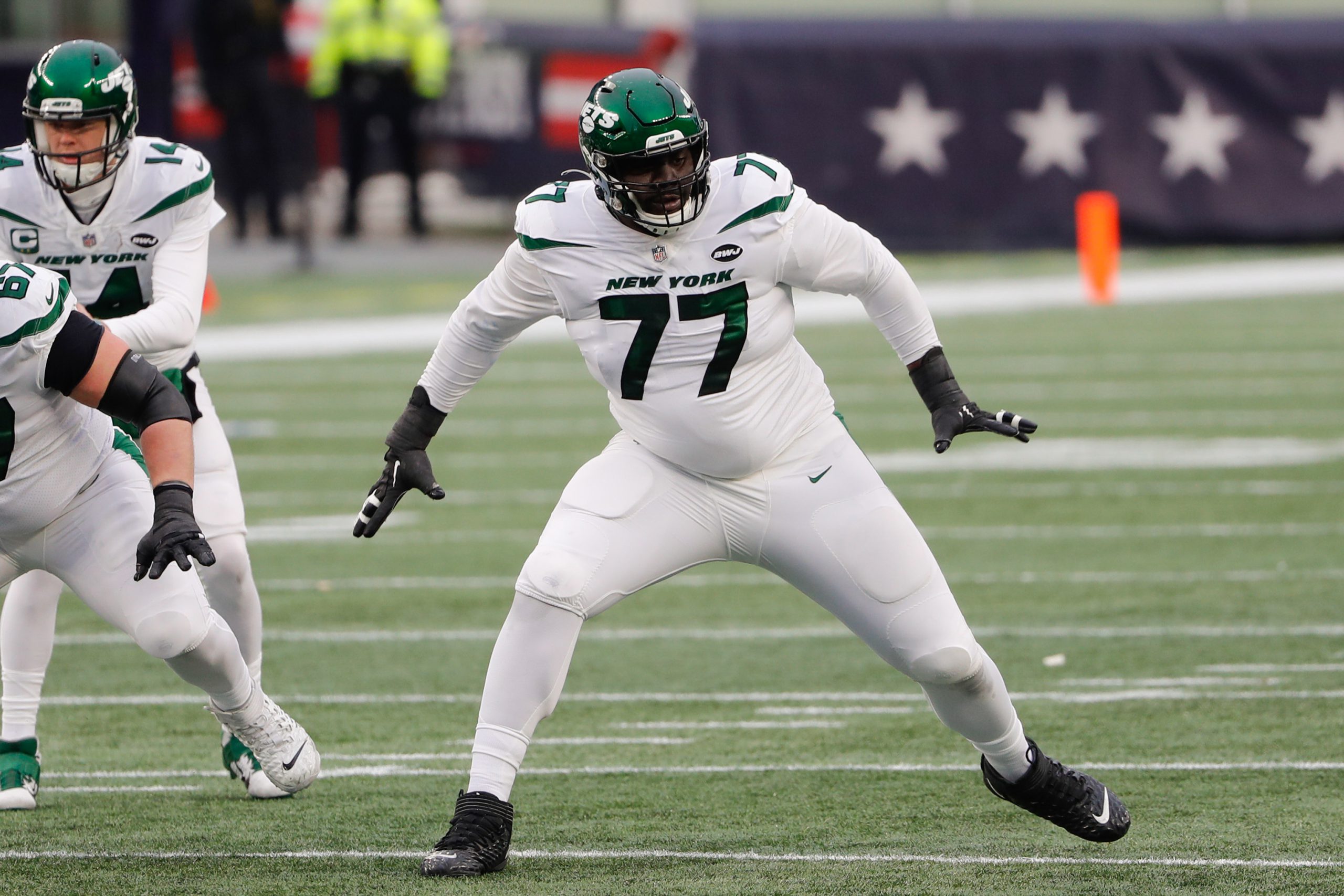 It seems an offseason of hard work and an incredible physical transformation by Jets left tackle Mekhi Becton has the young lineman feeling good about himself, and that's not okay as far as Boomer Esiason is concerned.
In a since-deleted tweet, Becton fired off a comment saying "I. Am. A. Left. Tackle".  This of course was in response to those questioning head coach Robert Saleh about where Becton's future lies.  According to Saleh, Becton and others would be competing at both tackle spots and "the best five will start".
Becton's tweeted proclamation did not sit well with Esiason, a former Jets quarterback who played for Gang Green from 1993-1995 going 15-27 in 42 starts.
Referencing Becton who had at one point reportedly ballooned to roughly 400 pounds before his weight loss, Esiason reportedly exclaimed "you haven't earned one thing since you've been here…you almost basically ate yourself out of the league"
"You haven't earned one thing since you've been here…you almost basically ate yourself out of the league"

Boomer rips Mekhi Becton for his since-deleted tweet:https://t.co/5ukYzRSYd1 pic.twitter.com/KWj1SUwjv2

— WFAN Sports Radio (@WFAN660) May 8, 2023
While Becton's weight was clearly an issue, this seems to be an odd time for Esiason to highlight it in an effort to go after Becton.
Was the tweet ill-advised?  One could certainly make that case. Becton's best course of action would have been to show up and outplay everyone in front of him on the depth chart to give himself a chance to win the job as advised by head coach Robert Saleh.  It's also possible that Becton came to realize this as the tweet was deleted.  But of course there's also a chance that Becton got a message from a friend, agent or staffer who explained how the tweet could be viewed by others.
So while Esiason wasn't completely wrong in his assessment, the harshness of his comments come off as more personal than professional.  Becton is a young player who made some mistakes but looks to have corrected them and is feeling confident as a result.  Does that rise to the level of justifying a public bashing from Esiason?  Hardly.
Videos
NY Jets Phase 3 OTAs, Expectations and a Minor Calf Tweak with Greg Renoff