Tippmann and Rodgers: The Power Players Behind the New York Jets Elite Offensive Strategy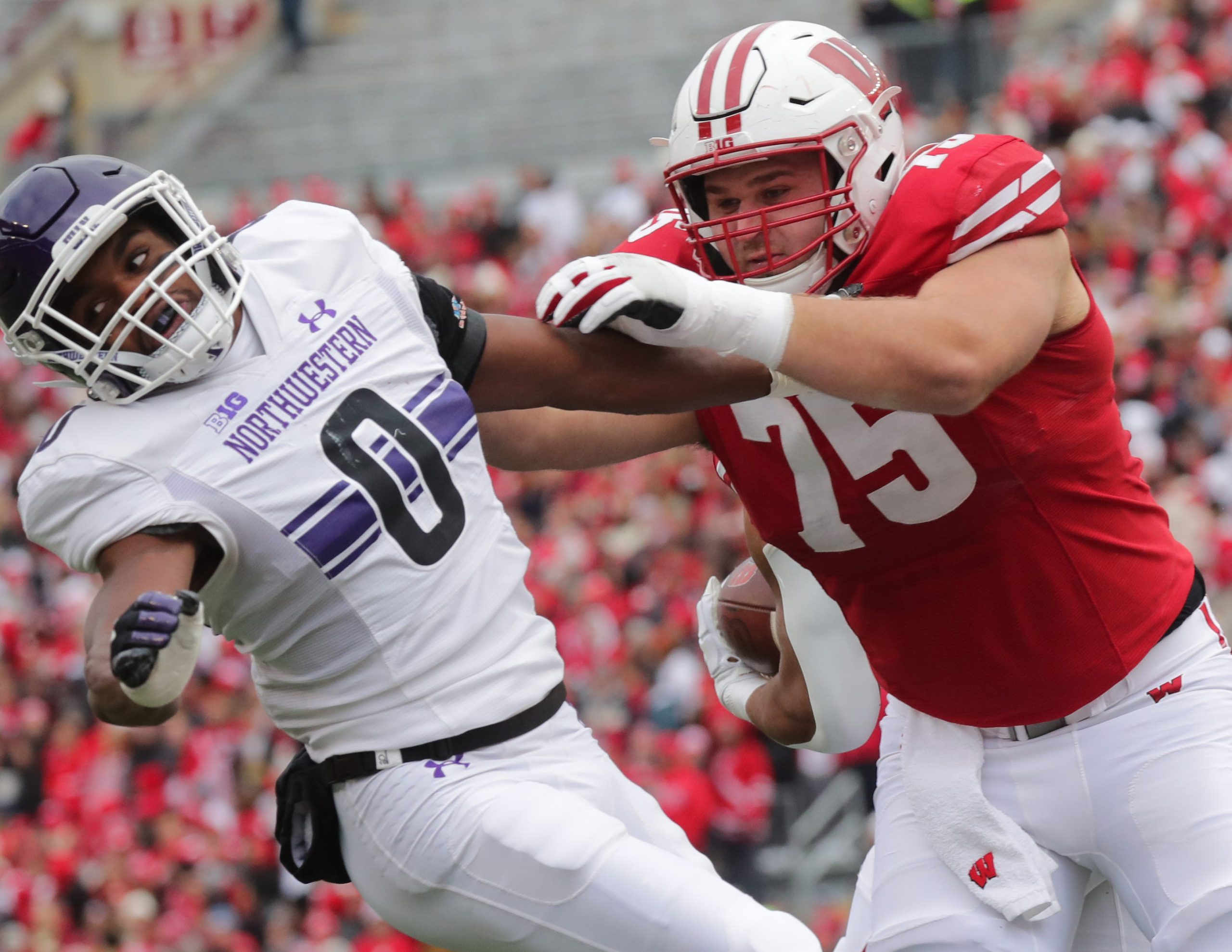 After finishing fourth in the AFC East in 2022, the New York Jets aren't messing around. Jets' general manager Joe Douglas went all-in this offseason, trading for aging Green Bay Packers legend Aaron Rodgers for a first-round pick swap, a second-round pick, and a late-round pick swap. While Jets fans may look at the move with apprehension (especially after the similar Brett Favre move in 2008), if they get a couple of strong seasons from Rodgers they could make a run at their first Super Bowl championship since the 1960s.
It's amazing what competent quarterback play (admittedly, that's a gross understatement, as Rodgers is a four-time MVP and one of the greatest players in NFL history, even as he enters his age 39 season) can do: from perennial cellar-dwellers to some of the best chances of winning it all after acquiring just one player.
The Jets doubled down on the offensive moves, grabbing Wisconsin center Joe Tippmann in the second round: the marquee duo that could lead them back to the promised land.
New York Sports Betting sites predict good overall performance ranking numbers for both players: they feel similarly about the Jets, giving them as high as the fourth-best odds of winning the super bowl in 2023. The Jets are listed at or around +1400 to win it all at New York area mobile sportsbooks, but odds can vary wildly from one site to another (as can the promotions and bonus bets offered: make sure to shop around so that you can get the best possible odds of winning big.
Here's a look at what the Jets' new dynamic duo could do for the franchise and how they could help steady New York's long-suffering offense.
Keeping Rodgers upright for the Jets is of the utmost importance, especially as he stares down his 40th birthday. New York had one of the worst offensive lines in the league in 2022 last season, suffering numerous quarterback injuries throughout the year, and they lost a pair of starters in Nate Herbig and George Fant. They didn't address the offensive line in round one, although that wasn't entirely by choice.
Rumors swirled after the draft that the Jets were eyeing Georgia offensive tackle Broderick Jones with their first-round pick, but New England head coach and general manager Bill Belichick traded the Patriots' first-round selection (one pick ahead of the Jets') to the Steelers, who swiped Jones from under New York's nose. Whether that was another example of Belichick conspiring to torment his in-division rivals, we may never know for sure. The Jets opted for their best player available instead, defensive end Will McDonald IV out of Iowa State. Should their retooled offensive line not manage to keep Rodgers clean, though, that move could end up monumental in hindsight.
Instead, they got Tippmann, a 6-foot-6 center who, while he's a bit underweight for his size (and interior position) is an outstanding athlete, allowing him to get to the second level in the run game and while blocking for play-action passes. Balance and leverage will always be a soft spot given his lanky frame, but if he can bulk up without sacrificing his movement, the Jets could have their first franchise center since Nick Mangold.
Meanwhile, Rodgers has changed his style of play a little from his wheeling and dealing younger days. Part of that was the scheme he played under Matt LaFleur, who kept him under center most of the time to give the Packers' run game an opportunity to flourish. It'll be interesting to see in year one in New York whether that move was out of necessity as age and injuries catch up to Rodgers or if he'll be able to go back to scampering behind the line to sling it deep like he did in his heyday.
Videos
NY Jets Phase 3 OTAs, Expectations and a Minor Calf Tweak with Greg Renoff