Which Jets Players Would Offer Most cap Relief if Moved After June 1st?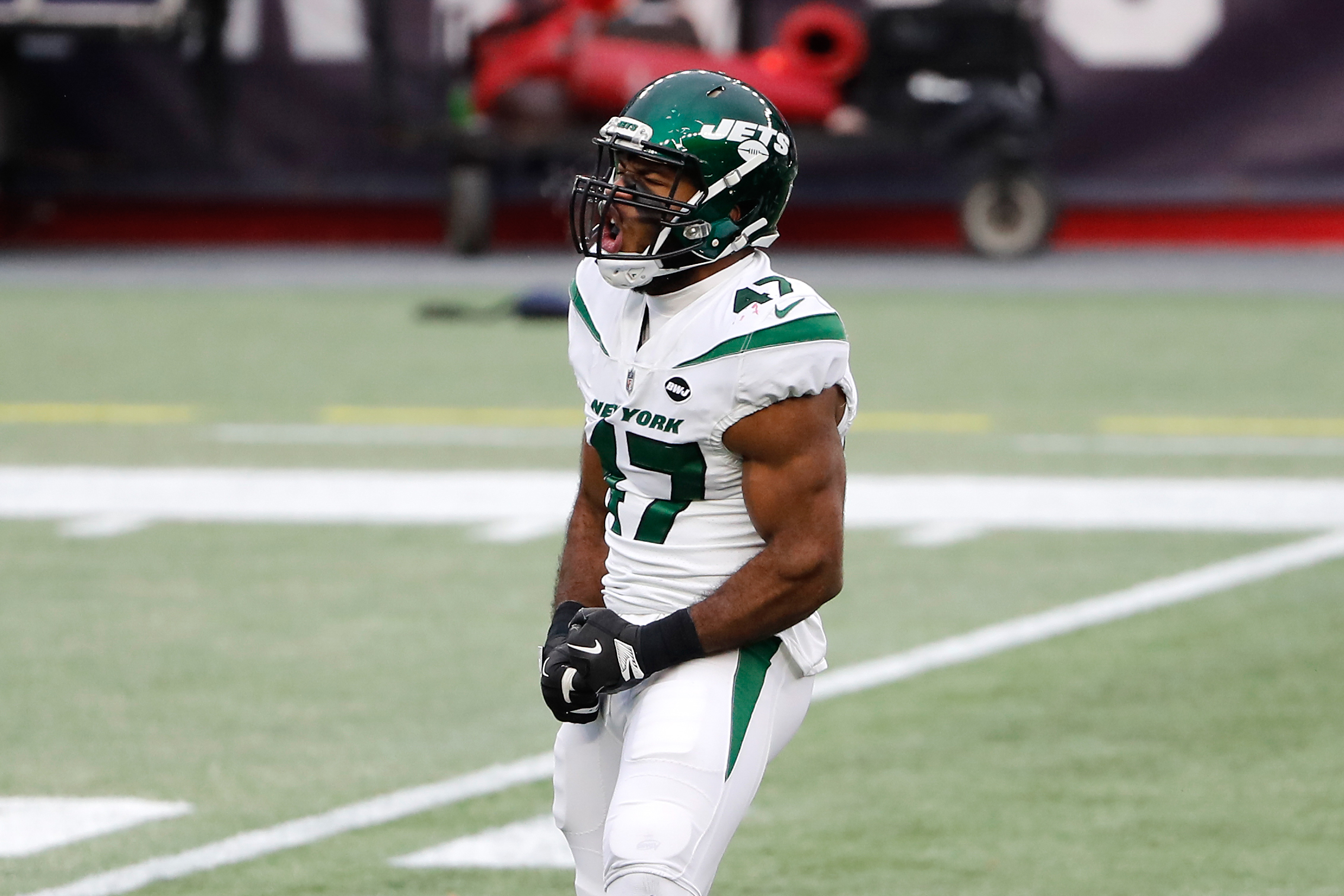 When it comes to the team's salary cap over the next couple of seasons, some Jets players are worth keeping an eye on.  Currently comfortably under the 2023 salary cap on paper (roughly $19 million under), that could change when the club gives quarterback Aaron Rodgers his new deal.
As of today, Rodgers carries a cap hit of $107 million next season.  That will obviously need some adjusting. The Jets will look to spread that out as much as possible when the time comes.  Then of course Gang Green has to account for Quinnen Williams, who isn't on the books for next year, but will take up a large chunk of space whether it's via franchise tag or a new deal.
So which players would save the Jets the most cap space if cut after June 1st?   We checked the numbers according to overthecap.com and here's what we found.
LB CJ Mosley: Mosley would free up more cash than any other Jets player at $17 million and would leave a dead cap hit of $4 million.  Remember, this is a list of which players would create the most space, not a claim that such a cut would happen.
WR Corey Davis: Letting go of Davis would create another $10 million in cap space but a re-negotiated deal or a trade is more likely.
LT Duane Brown: The likely opening day left tackle shouldn't expect to go anywhere unless rookie Carter Warren steps in and lights the world on fire.  His ouster would save the team $9.75 million against the cap.
S Jordan Whitehead: The Jets didn't add a veteran who could step in and take Whitehead's place so they'd have to like Tony Adams and rookie Jared Bernard-Converse quite a bit to move on from Whitehead and save $7.25 million.
Edge Bryce Huff: It would only save the Jets a paltry $4 million, but moving Huff would be via trade versus cutting him.  The Jets have an abundance of talent at edge rusher, very few draft picks in 2024 and the need to create cap space.  Don't be shocked if Huff is a consideration.
While those players would offer the most cap relief, there are some bottom of the roster guys whose spots could be in jeopardy as well.
S Ashtyn Davis: Didn't see much of the field last season and would save $2.7 million.
CB Bryce Hall: Another DB who was glued to the bench last season, the Jets could look to move Huff for a day 3 pick or cut him outright to save $2.7 million.
WR Denzel Mims: Mims would have a better shot to stick if Davis were to be dealt, but it would be foolish to assume his roster spot is safe at this point.  Mims would save just $1.3 million.
Lots of work to be done in the coming weeks and months.  Who stays and who goes?
Videos
NY Jets Phase 3 OTAs, Expectations and a Minor Calf Tweak with Greg Renoff