A Look at the Long Shots; Which Jets Players Will win Roster Spot Battles?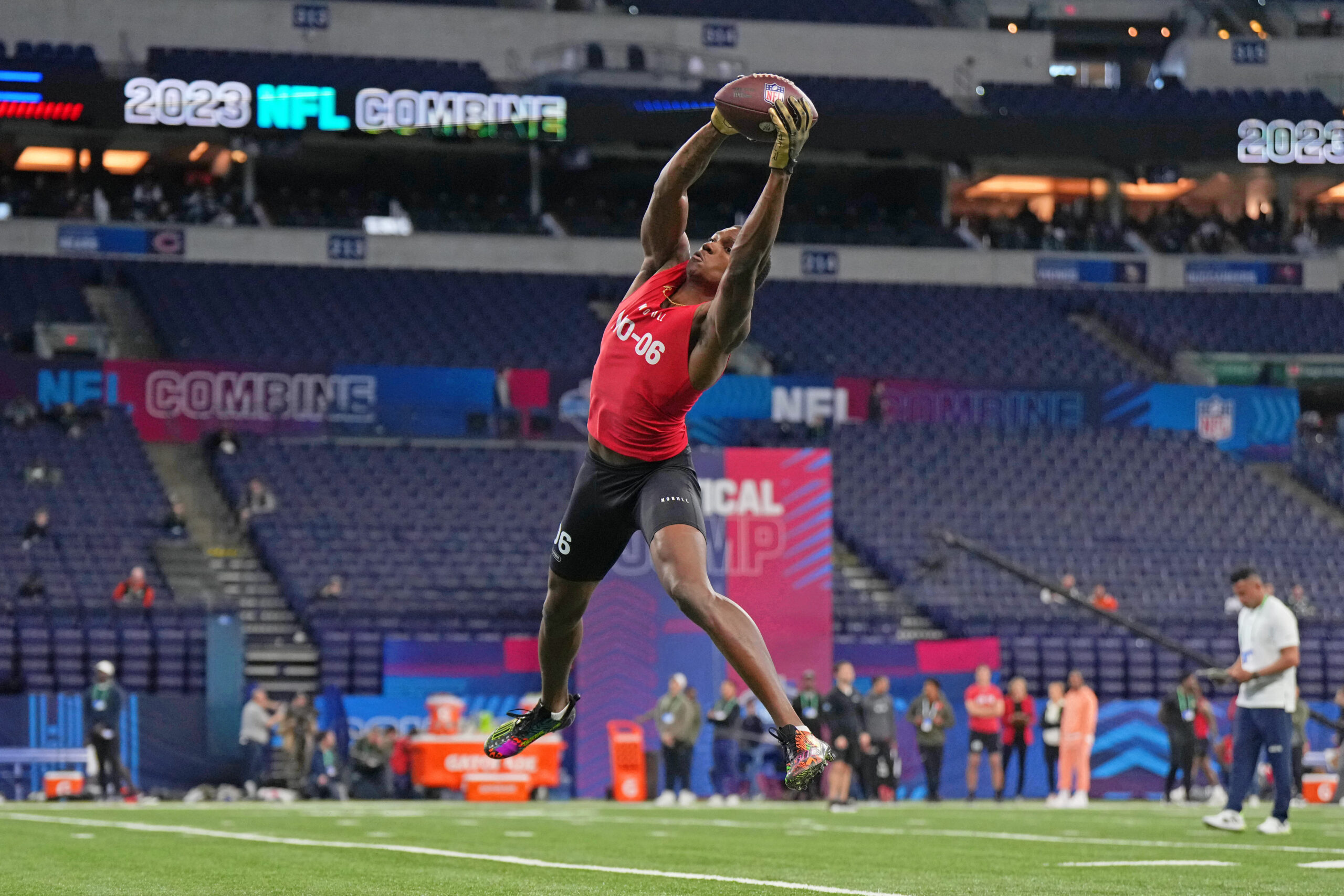 With training camp under way at 1 Jets Drive, we thought this might be a good opportunity to highlight some of the long shot hopefuls who have a shot to win their respective roster spot battles.  With an influx of talent in recent years, things look to be much tougher for those players hoping to stand out and win a spot.  Who are some of the lesser known players to consider?
S Tony Adams: The least surprising name on the list if you've been paying attention to how the Jets dealt with the undrafted free agent last season.  Adams played safety at Illinois but was also the youngest player ever to start at cornerback for the Illini.  He worked  his way up from camp UDFA to getting a late season start.  There's a lack of depth at safety for the Jets and some were surprised by their lack of activity at the position this offseason.  A real vote of confidence for the versatile safety who can hit and cover.
Illinoins safety Tony Adams played alongside Kerby Joseph had some missed tackles but is a big hitter when he squares up on his target. pic.twitter.com/MCCHoVy6CH

— Glenn Naughton (@JNRadio_Glenn) May 1, 2022
S Trey Dean: Being so thin at safety, there will be several hopefuls looking to make some waves and win a roster spot.  Dean, a University of Florida product who many thought would get picked in the 2022 draft ended up going unselected this season.  Over his final two years as a Gator, Dean picked up 169 tackles, 12 PBU's and an interception.
WR Jason Browlee: We liked Brownlee's chances to win a roster spot or a slot on the team's practice squad before Denzel Mims was traded to the Lions so of course his chances are that much better at this point.  The 6′ 2" Brownlee plays much bigger than his listed height as he consistently shows the ability to go up and haul in contested balls in a crowd.  His combine time of 4.59 seems to be a bit misleading as he flashed much better speed than that in college.
Another gem from @SouthernMissFB WR Jason Brownlee. Not a circus catch this time but makes the grab over the middle, dodges two defenders and then leaves an entire secondary in his rear view mirror. pic.twitter.com/HGIMugedy3

— Glenn Naughton (@JetsPicks) February 14, 2023
WR Xavier Gipson: Gipson and the aforementioned Brownlee caught the eye of quarterback Aaron Rodgers at the conclusion of OTA's which never hurts.  Gipson's outstanding speed and quickness in and out of his breaks gives him a shot to make the 53 or land on the practice squad as a return man and/or slot receiver.
DB Derrick Langford: Langford is a long corner at 6′ 3" whose physical brand of play could earn him a look at safety.  Solid in coverage and a guy who isn't afraid to stick his face in the fan, if Langford shows he can play special teams, don't be surprised if you hear his name a bit more in the coming weeks and months.
Watched a ton of Washington State football this season and loved the physicality of DB Derrick Langford. Now a member of the @nyjetsets group of UDFAs.

Wouldn't be surprised if he gets some reps at safety given his cover skills and physical style. pic.twitter.com/6ojE5RxFbR

— Glenn Naughton (@JetsPicks) May 5, 2023
LB Chazz Surratt: Nabbed by the Jets after being let go by Minnesota last season, Surratt is a former 3rd round pick of the Vikings who did well to get picked that early after making the switch from quarterback to linebacker at the University of North Carolina.  He appeared in just 1 game last season but with linebacker being another spot where the Jets are in dire need of depth, Surratt is one guy to keep an eye on.
LB Claudin Cherelus: The Jets brought in several undrafted linebackers and Cherelus looked like a heat seeking missile in college.  He'll likely get a long look on special teams and have an opportunity to battle for a backup spot at inside linebacker.
S/LB Marquis Waters: Another UDFA, Waters' chances of making the roster were slightly bolstered when safety Chuck Clark went down for the season.  Waters played all over the field in college where he spent time at OLB, S, ILB and in the slot.  Every team would like to have a player who brings what Waters has to offer, but how well he adjusts from Texas Tech to the NFL will be telling.
Watched more Jets UDFA's over the past 48 hrs and Marquis "Muddy" Waters out of Tex Tech is super impressive. Saw him lined up everywhere so took a look at PFF snaps breakdown by position:

OLB: 219
ILB: 159
Slot: 465
FS: 25
CB: 15

INT in man cov out of slot vs Ole Miss pic.twitter.com/H7V5oV18hy

— Glenn Naughton (@JetsPicks) May 5, 2023
DE Deslin Alexandre: It's hard to imagine an undrafted lineman making the 53 man roster and Alexandre is the longest long shot on this list, but we've been a fan of his since watching him in action for Pitt two seasons ago.  A solid but not spectacular lineman who lacks flash but is fundamentally sound with a great motor. Perhaps a practice squad spot is more likely.
WR Irv Charles: Charles also picked up a mention from Rodgers after OTA's and his size/speed combo makes it easy to understand why the Jets have kept him around for a longer look after signing him as an undrafted free agent last season.
Jets UDFA WR Irvin Charles with his only big plat at @PennStateFball before being dismissed. What jumps out most is the amount of space he creates between himself and chasing defenders. The guy can definitely move for a big guy. pic.twitter.com/jvRIJPnP40

— Glenn Naughton (@JNRadio_Glenn) May 18, 2022
RB Travis Dye: Bam Knight won over lots of Jets fans with his early production and style of play and has a very good chance to stick.  However, don't rule out Dye who may remind some fans of former Jet Bilal Powell.  Dye can do it all as a back who can run it, catch it and pick up oncoming blitzers.  Likely to make the practice squad if nothing else.
Videos
Aaron Rodgers Injury Fallout & Jets/Bills Recap