Featured Editorials Game Recap
Key Observations From Jets 21-16 Loss to Browns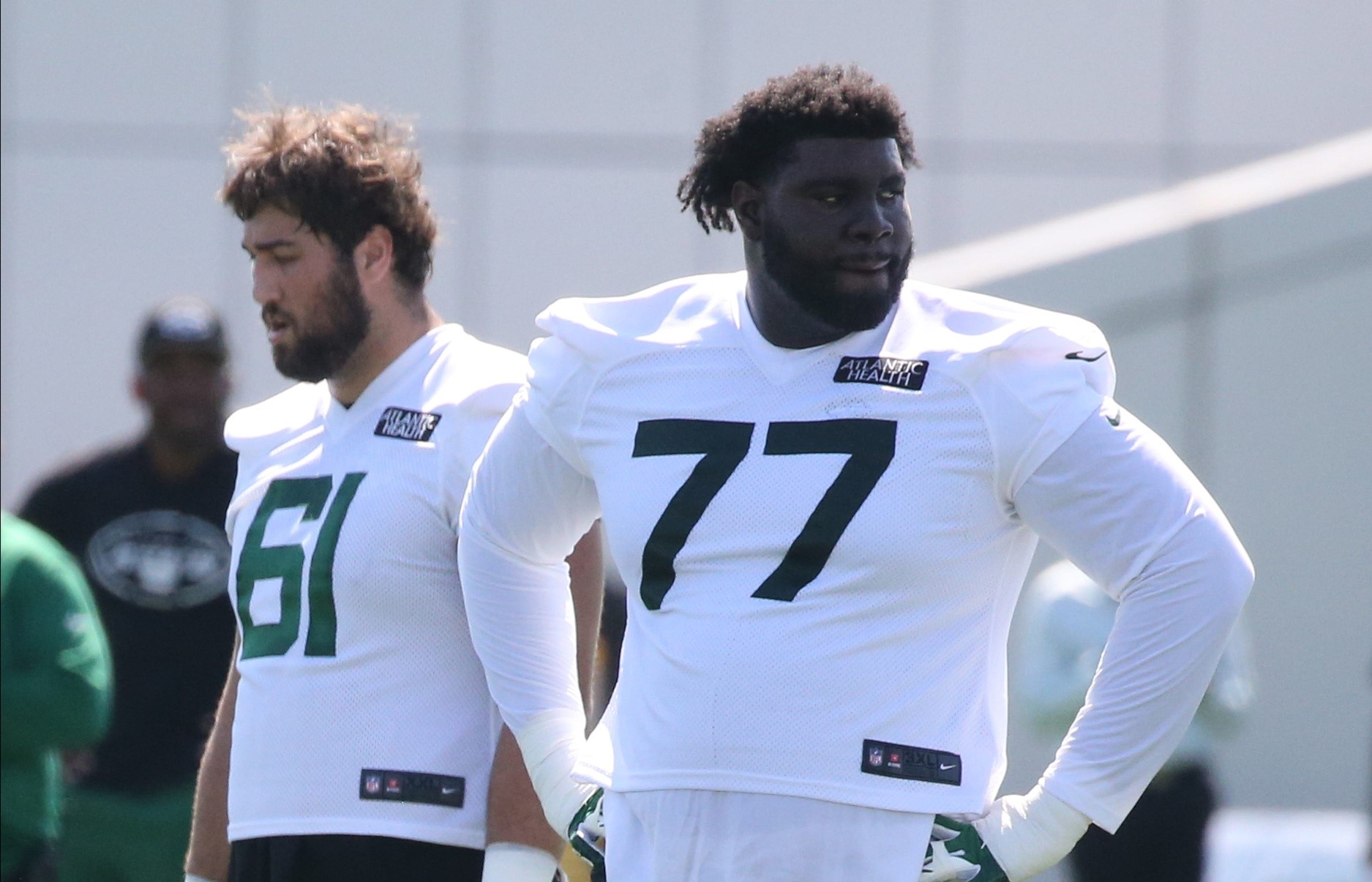 That's one way to kick off the exhibition season.  Taking on the Cleveland Browns in the Hall of Fame game, the Jets got just about everything they could have hoped for except for a win.  From their young QB playing well to their oft injured offensive tackle looking impressive after a two year layoff.  A quick review:
First and foremost, quarterback Zach Wilson completed 3 of 5 passes for 65 yards, including a 57-yard deep ball to wide receiver Malik Taylor.  Wilson showed more poise than he for most of last year and didn't have happy feet.
ZACH WILSON BOMB TO MALIK TAYLOR

(🎥: @nfl)pic.twitter.com/tJUbGGwr7c

— JPAFootball (@jasrifootball) August 4, 2023
While the bomb to Taylor was the most exciting play Wilson had on offense, it was his smooth and easy delivery on a screen pass to rookie running back Israel Abanikanda that should have Jets fans smiling.  Through his first two years as a pro, Wilson has struggled mightily with the "easy stuff" at or around the line of scrimmage.  Some other noteworthy performances:
Mekhi Becton suited up for the first time in almost 700 days, playing 7 flawless snaps.  In fact, the Jets first play on offense was a run right behind Becton who opened up a hole for Abanikanda to pick up six yards.
Abanikanda had the Jets first touchdown of the preseason on a 19-yard run around the leftt side in the second quarter, showing off the home run speed he was known for at the University of Pittsburgh.  Abanikanda undoubtedly has the skills to take over as the teams number two running back.
He was at 19 mph by the time he got to the line of scrimmage, gained 9 yards over expected on his 10-yard TD run, per @NextGenStats. That's what you call making yards on your own.#Jets https://t.co/w7hUnEQHpS

— Rich Cimini (@RichCimini) August 4, 2023
Rookie defensive end Will McDonald also flashed coming off the edge, showing that he's likely to be an issue for opposing linemen right out of the gate.
watch 99 @WILL_JUN1OR

📺@ProFootballHOF Game on NBC pic.twitter.com/siOD3K7x3t

— New York Jets (@nyjets) August 4, 2023
The young linebackers on the roster have been quiet throughout camp until unheralded Chazz Surratt looked smooth in his backpedal and interception over the middle in the first half.  Surratt also had 8 tackles before leaving with a hamstring injury in the 3rd quarter.
Rookie receiver Jason Brownlee looked sharp in and out of his breaks, getting open on a couple of quick hitters that got him a pair of catches for 17 yards just before Abanikanda's TD run.  He did however, have a pair of drops on contested passes on the final drive before the half.
Bryce Huff had an early sack and played a ton of snaps.  Some work against the run or a showcase for possible trade?
After muffing his first punt return and having it roll out of bounds, rookie receiver Xavier Gipson had a big kick return for 45 yards in the second quarter.
Chris Streveler entered the game at quarterback in the fourth quarter and it was ugly.  He had solid protection and open receivers but was way off the mark when he let it rip.  His final pass of the day was a game ending interception over the middle.
Defensive end Ifeadi Odenigbo didn't produce a whole lot on the stat sheet, but he did show an excellent first step off the edge.  Tough group to crack, but the lineman who had 7 sacks just a couple of seasons ago could make some noise.
Recently signed wide receiver/return man Alex Erickson had a 36-yard punt return late in the fourth quarter.
Videos
Aaron Rodgers Injury Fallout & Jets/Bills Recap