Jets Edge Group Could be Better Than Anticipated Following Strong Debut of new Addition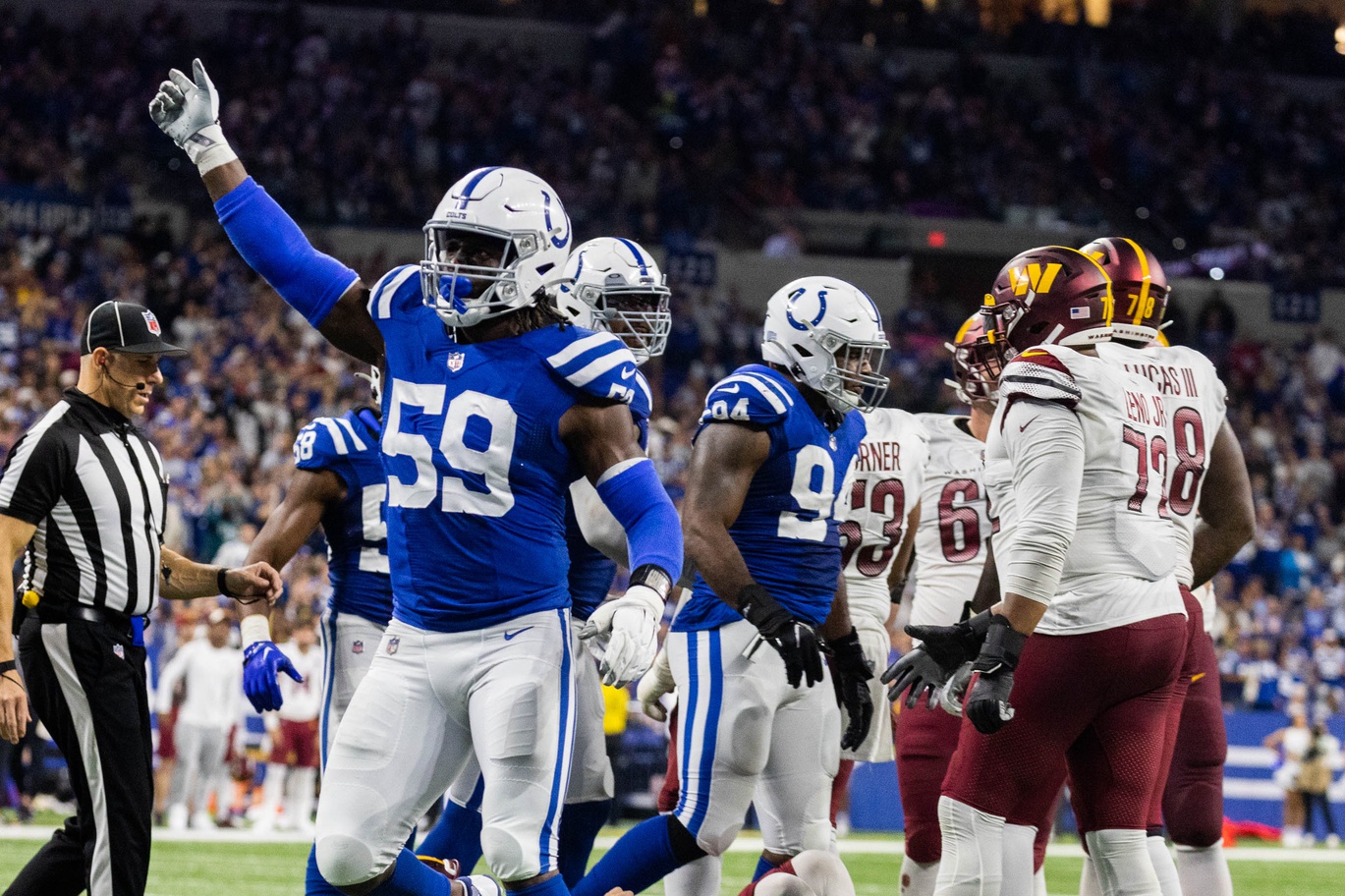 It seems the New York Jets are on the verge of testing an age old NFL adage that says you can never have enough pass rushers.  If you watched every snap of the Jets 21-16 loss to the Cleveland Browns last night, there were of course a few players that would have caught your eye for any number of reasons; some good, some bad.
On defense, the Jets had one standout whose strong debut may have just bolstered an already loaded position group.
Per @PFF, Odenigbo was the Jets top pass rusher last night, earning a team best pass rush grade of 72. https://t.co/YgMPHI1kFk

— Glenn Naughton (@JNRadio_Glenn) August 4, 2023
Recently signed former Indianapolis Colts edge defender Ifeadi Odenigbo had himself a very impressive evening and his previous production suggests it may not have just been a fluke.  The 6′ 3" 258 Northwestern product did pick up 7 sacks as a member of the Minnesota Vikings back in 2019 despite playing just 368 snaps. Odengibo saw his production dip since that time, but what he put on film last night suggest he could still be a factor.
@nyjets DE Ifeadi Odenigbo had an excellent game coming off the edge to pressure the quarterback but this play against the run may have been his best of the night. Crashing down inside he recognizes the outside run, spins away from the blocker and picks up a TFL for -3 yards. pic.twitter.com/LAGyw0juVq

— Glenn Naughton (@JNRadio_Glenn) August 4, 2023
For a group that already boasts Carl Lawson, Jermaine Johnson, first round draft pick Will McDonald, pass rush specialist Bryce Huff along with John Franklin-Myers and Michael Clemons, bringing another productive pass rusher to the table would simply be an embarrassment of riches.
In fact, it could help the Jets if somebody were to come calling to talk about making a deal.  There was talk several weeks ago of the Bears possibly making a run at Huff, but no such deal materialized and the Bears have since added Yannick Ngakoue.  But should a pass rush needy team approach the Jets about a deal for Huff in the coming weeks, Odenigbo's presence could make a deal more likely.  Especially in considering the fact that he's not only a quality depth piece off the edge, but brings more to the table against the run.
Videos
Aaron Rodgers Injury Fallout & Jets/Bills Recap