Time for Offensive Tackle Mekhi Becton to run With First Team; Tackle Looks Dominant in Jets Loss to Bucs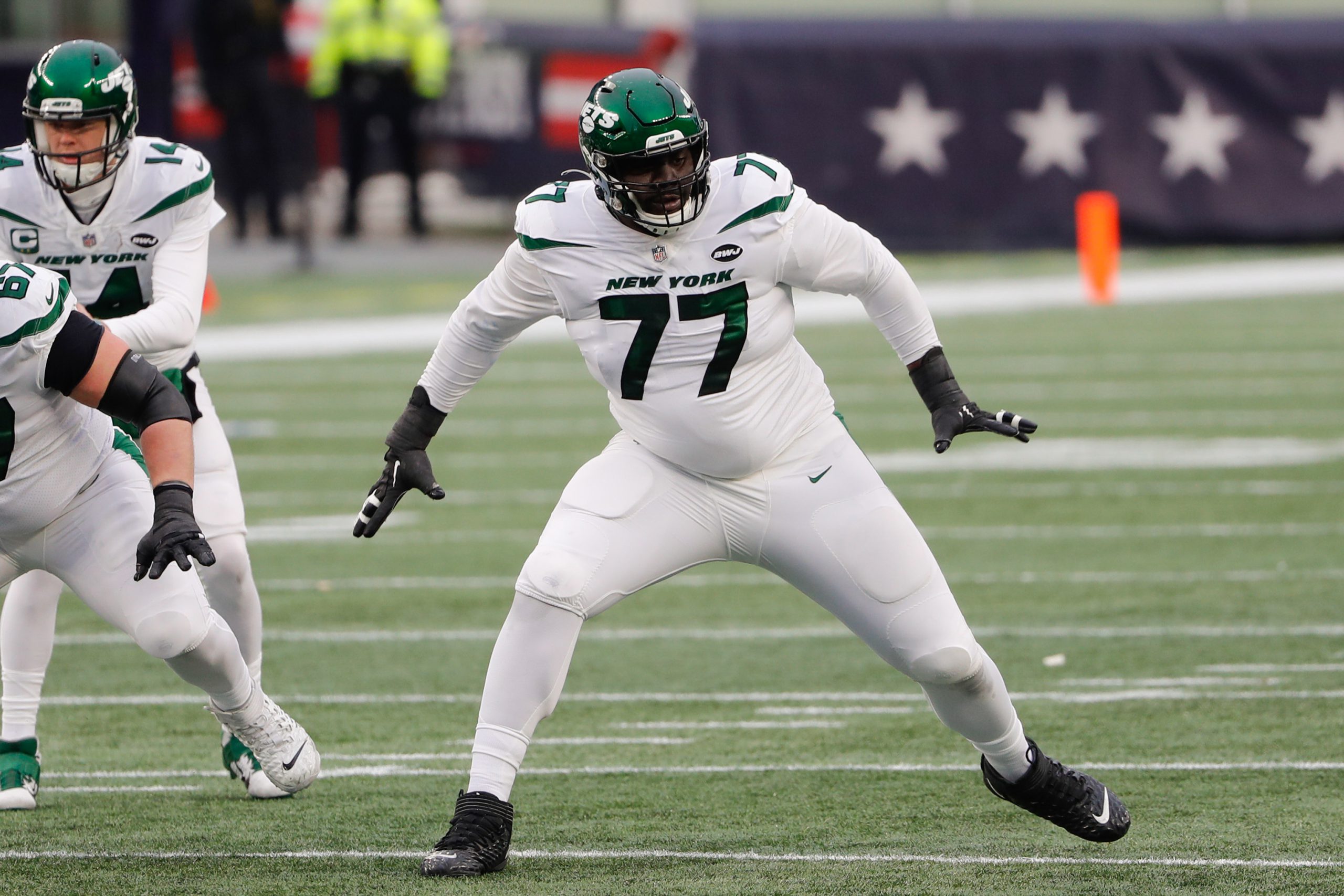 It's been a long pre-season for New York Jets offensive tackle Mekhi Becton.  Writers on both the national and local level have taken turns forecasting his demotion (or downfall) for months.  Whether it was predicting a possible trade to projecting him as a backup, not making the roster at all and flat out calling him "a stiff".
In reality, Mekhi Becton has been asked to do a lot of things to earn a spot with the Jets first team on the offensive line.  Told to lose weight, he dropped over fifty pounds.  Plagued by injuries, he was going to have to avoid any significant injuries.  Then of course he was going to have to show there was no drop in play since we last saw him as a rookie.  Up to this point, he has done every single one of them.  In considering Becton's talent level, the Jets offensive line and the team's aspirations as a whole, it's time for Becton to run with the starters on offense.
Max Mitchell is a nice young developmental player and Billy Turner knows the Jets offense better than any other lineman on the roster.  Even still, the Jets need to play their best five lineman, and Becton is in the team's top one or two.
Robert Saleh says Mekhi Becton played with "energy" and "juice" tonight: pic.twitter.com/2a43r7KZJo

— Jets Videos (@snyjets) August 20, 2023
A dominant Becton made his debut at right tackle last night and looked phenomenal.  The team's live broadcast featured former Jets tight end Anthony Becht who said that watching Becton bury defenders was reminiscent of what he showed as a rookie just a few seasons ago.
While his detractors, both in media and fans, have taken the time to pile on Becton, his play clearly speaks louder than the critics.  The Jets have had a more extensive look at every player on this line for quite some time now.  They know Becton is among their best players.  And it's entirely possible that holding Becton back is a motivational tool for the big man.   Perhaps they don't want to hand Becton a job before he's earned it.
Well, with what Becton has done up to this point in comparison to those he's competing with, he has done just that.
Videos
Aaron Rodgers Injury Fallout & Jets/Bills Recap