Did Jets Opener Reveal Shift in Defensive Philosophy?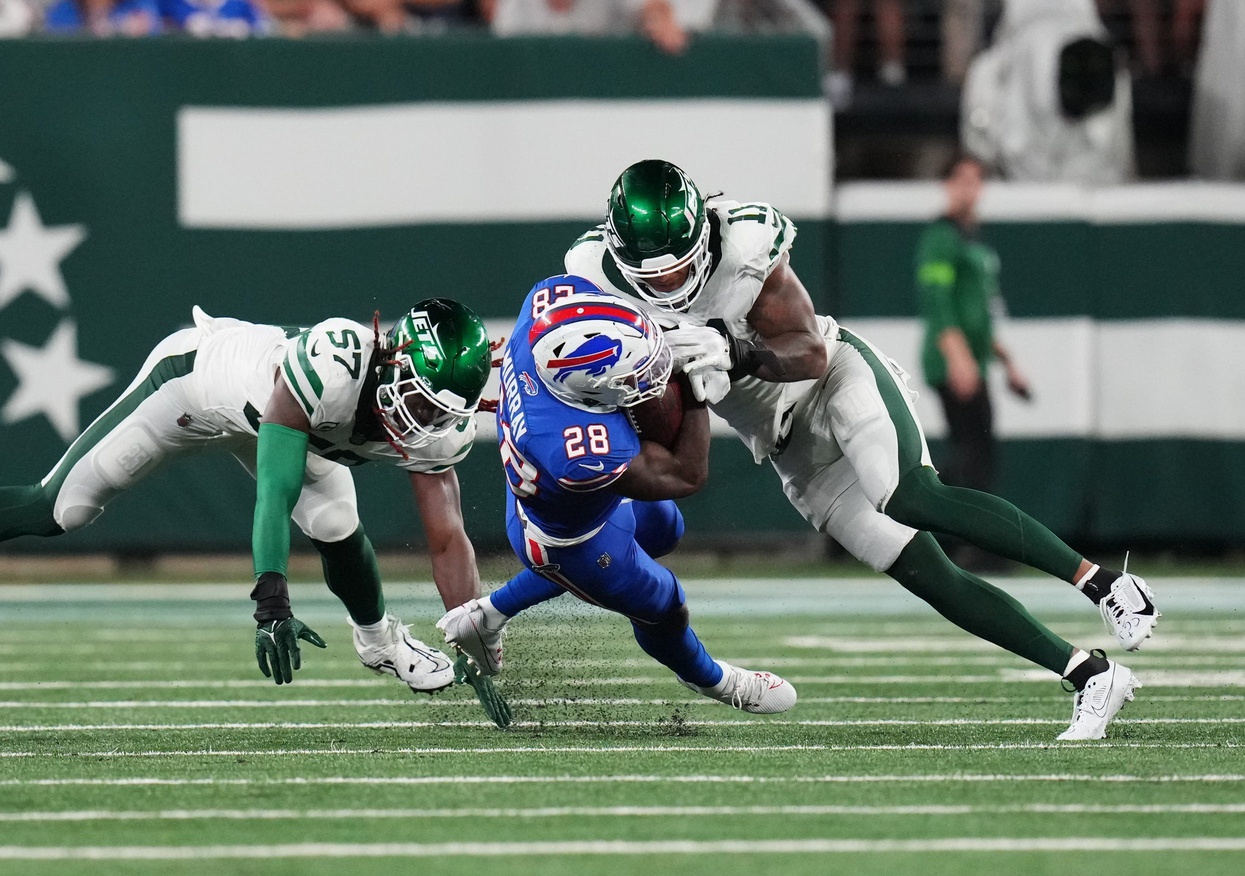 In case you hadn't noticed, the New York Jets did something against the Buffalo Bills in their season opener that may have revealed a shift in defensive philosophy that some fans will like the sound of.  Now, of course there's a chance that it was simply a one-time occurrence, but it seems the Jets went with the simple "keep your best guys on the field" approach.
Both Quinnen Williams and Jermaine Johnson played greater than seventy percent of the team's defensive snaps.  For Williams, this was only the third time in his career that he hit that number.  For Johnson, it was a first.  As a rookie in 2022, Johnson never played great than 50% of the teams snaps and his total snaps never eclipsed 36.  This means his 49 reps, good enough for 71% on Sunday were both career bests.
The Jets had to be happy with the results as the pair combined for 10 tackles, 3 tackles for loss, 2 quarterback hits, a sack and a fumble recovery.  Not a bad day at the office.
While Carl Lawson being on the shelf could help explain Johnson's uncharacteristically high snap count, the fact that rookie Will McDonald played only 13 snaps suggests otherwise.
The Jets famously employ a heavy rotation along their defensive line in an effort to keep the group fresh.  There's an argument to be made for that approach, but at times it can be frustrating to watch an opponent march down the field while your best players are watching from the sidelines.
In the case of Williams, perhaps cashing in this offseason meant raised expectations in terms of what he'll be asked to do on Sundays.  We'll know more on Sunday night after the Jets wrap things up in Dallas against the Cowboys
Videos
Aaron Rodgers Injury Fallout & Jets/Bills Recap