Was Aaron Rodgers Unprepared for Exposure to Frustrated Jets Fans?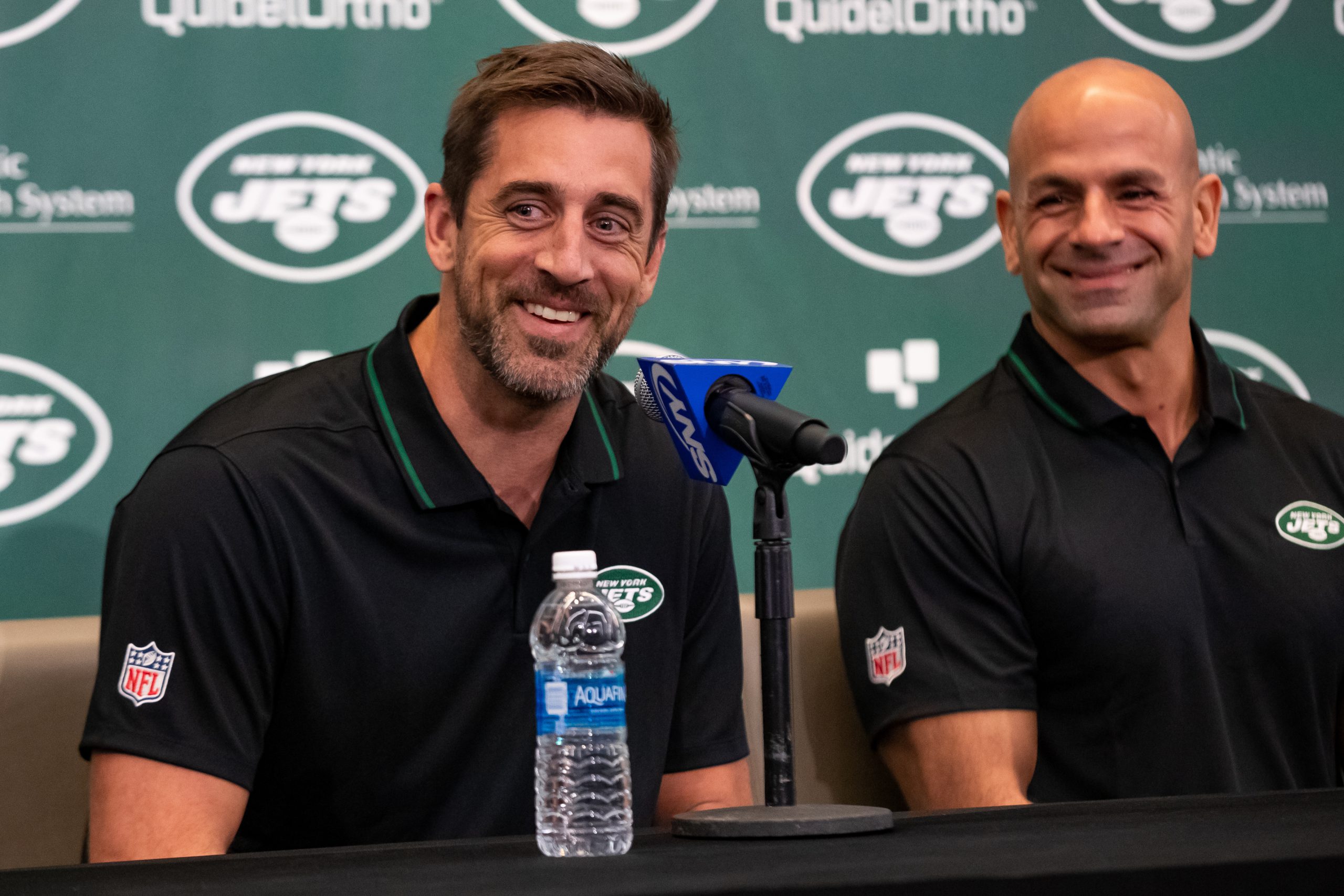 Before Aaron Rodgers had to sit and watch the New York Jets get off to a 1-2 start this season, his limited exposure to Jets fans consisted of upbeat, enthusiastic an incredibly supportive bunch who were as pumped as a fan base could be for football.  Rodgers and the Jets could say or do no wrong.
With Rodgers injured, it's a different story.
Struggling to move the ball on offense against both the Cowboys and Patriots, Jets fans are having Zach Wilson flashbacks.  Thinking back only a handful of games to last year when the team couldn't move the ball over the final month of the 2022 season, going without a touchdown over the season's final three games.  Those games of course wrapping up a six-game losing streak.  Be it Wilson, Mike White, Joe Flacco or Chris Streveler, the Jets couldn't get it done.
Now as the team looks to be heading in the same direction offensively, Rodgers saw some uncomfortable exchanges between players and coaches while his close friend and offensive coordinator Nathaniel Hackett is coming under fire while many are calling for another close friend, Randall Cobb, to be sent to the bench.
It didn't take very long for things to unravel on the field for Rodgers and the Jets, but now the future Hall of Famer seems to be somewhat surprised at how quickly things are getting testy outside of the white lines as well.
Videos
JetNation
4.6K
Subscribe
Zach is Back as Jets Starter While Rodgers Comments on Jets Being Swayed by Public Opinion