NY Jets Defense, Zach Wilson & NFL Thoughts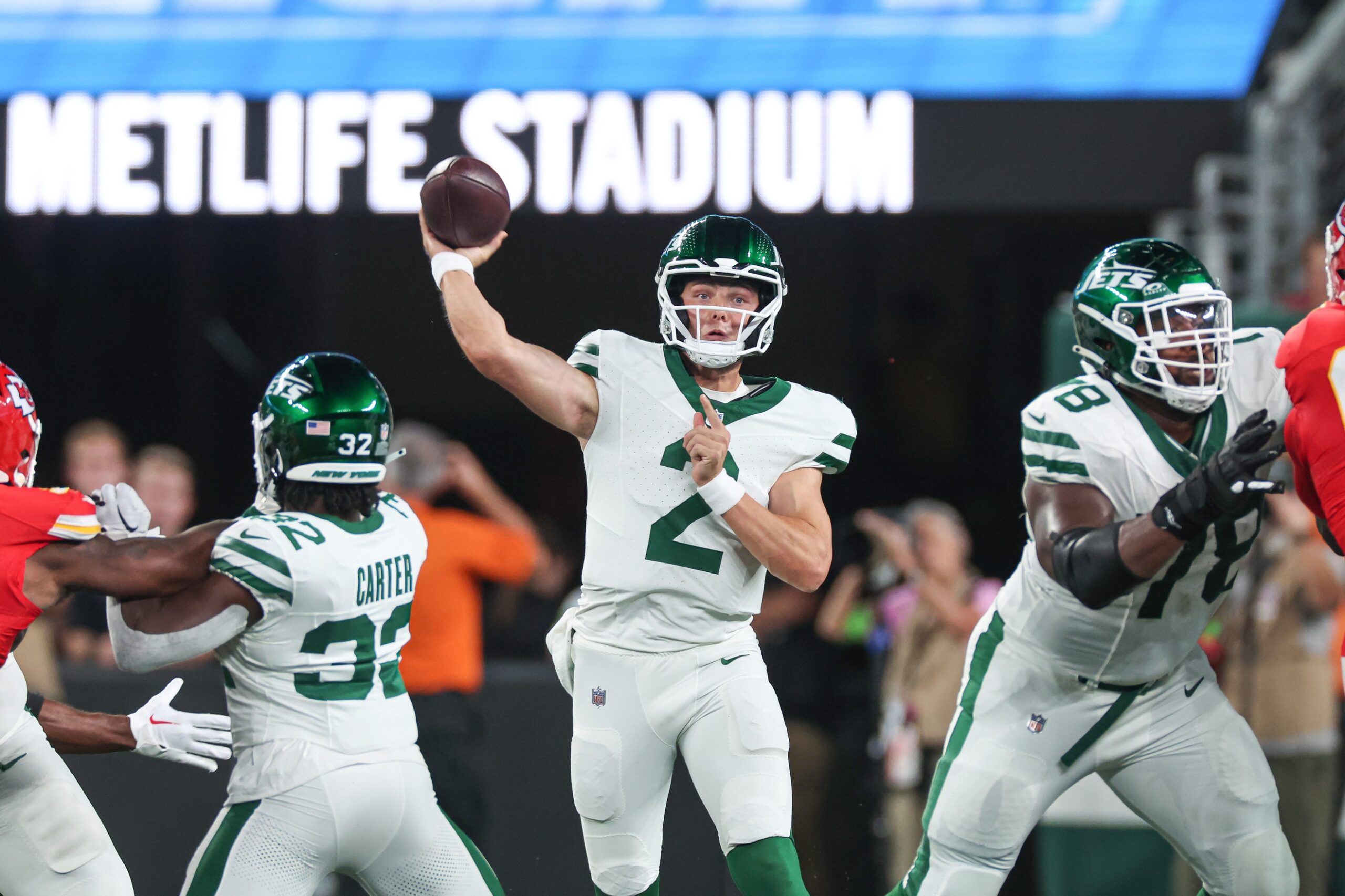 In Nick Ferraro's latest analysis, he delves into the multiple issues plaguing the NY Jets defense, and he highlights the career-saving performance by Zach Wilson. Ferraro also offers insights into league-wide trends and what they mean for the Jets moving forward.
There's more wrong with the Jets defense than just being on the field a lot because the offense can't maintain possessions. Allowing over 200 yards on the ground for the game and 17 points in the first quarter isn't going to work. They adjusted well after the first, but this offense isn't going to be successful coming from behind.

Zach Wilson may have saved his career Sunday night. I hope he continues making progress because this season will go much better if he plays like he did Sunday than if we start the revolving door with him, Boyle, and Semian.

The tight end position is more important to this offense than most people realize. The Jets tight ends combined for seven catches Sunday, and it felt like twenty since it's been so long since the Jets got anything from their tight ends.

Dalvin Cook was a beast before the injury last season. He's not running like that now. I can't imagine his game fell off that much from a year ago, so the only other explanation is that he is not all the way back from the injury.

How much would you have lost if I told you before the game that Wilson would have more passing yards than Mahomes?

I guess we will hold off on those Miami Dolphins Super Bowl tickets.

Zach Wilson improved from dead last to 32nd in passer rating after his performance Sunday night. One of the quarterbacks he passed is named Joe Burrow.

The top three rushing teams in the league are a combined 11-1. The top three passing teams are 6-6. There is so much emphasis on analytics and people are still missing this simple equation.

I have no way of confirming this, but I think Nathaniel Hackett may put some extra emphasis on preparing the offense this week for Denver.

Raise your hand if you thought someone other than Zach Wilson would be the first AFC East quarterback benched in the middle of a game.

The New York Giants have scored the fewest points in the league thus far, and they have the league's worst point differential. The Giants are somehow even worse than Chicago in point differential.

The New York Jets would win either the AFC South or NFC South divisions. Geography can be so cruel sometimes if you're not a college football team.
Videos
JetNation
4.6K
Subscribe
Rodgers 21-day Practice Window Opens and Should QB be an Option With top 10 Pick?