Saleh Doesn't Rule out Vera-Tucker as Full Time Tackle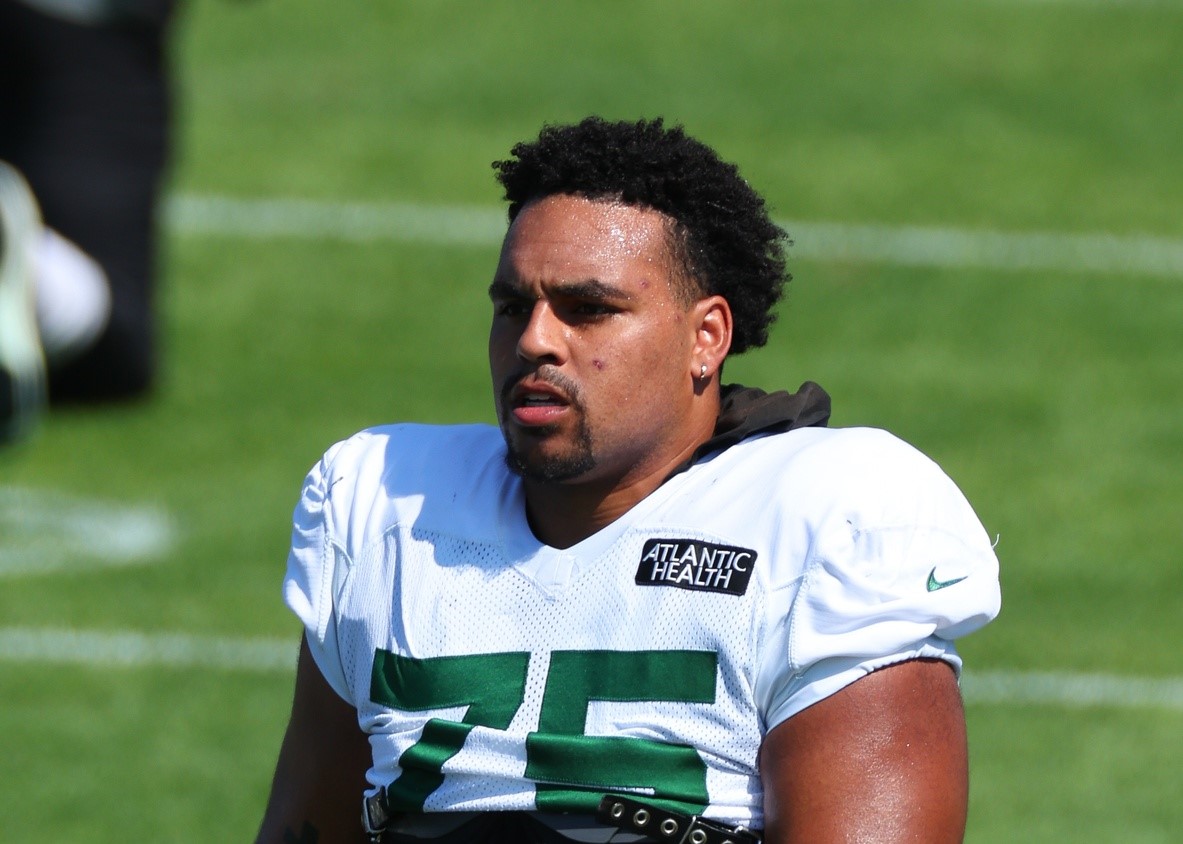 Rushed in to emergency duty at right tackle two years in a row, could Jets lineman Alijah Vera-Tucker land outside on a permanent basis?  Head coach Robert Saleh was presented with that question today and he coach didn't rule it out.  Vera-Tucker has played both tackle and guard spots since being drafted by Gang Green.
Asked by Connor Hughes of SNY if the move could become a long-term answer at right tackle given how good Vera-Tucker has looked, Saleh had an interesting reply.  Saleh said had that very conversation with the lineman just yesterday; "He looks like a natural out there, doesn't he"? asked Saleh.  He would add that the talented Vera-Tucker looks like a natural at "every position", but it sounds as if right tackle could become his long-term home.
With their offensive line struggling and Duane Brown injured a couple of weeks ago, Vera-Tucker moved outside from right guard to right tackle with Mekhi Becton moving over from right tackle to left tackle.  Rookie Joe Tippmann filled in for AVT at right guard and the line has looked as good as it has all season with that trio in their current roles.
The team also took rookie tackle Carter Warren off of the PUP list and will have 21 days to determine his roster status moving forward.
Videos
JetNation
4.6K
Subscribe
Broken Brains; Critics of Jets Quarterback Aaron Rodgers Begin Stirring up Conspiracy Theories