Narrative Surrounding O-Line Starts to Shift; Jets Hope Zach is Next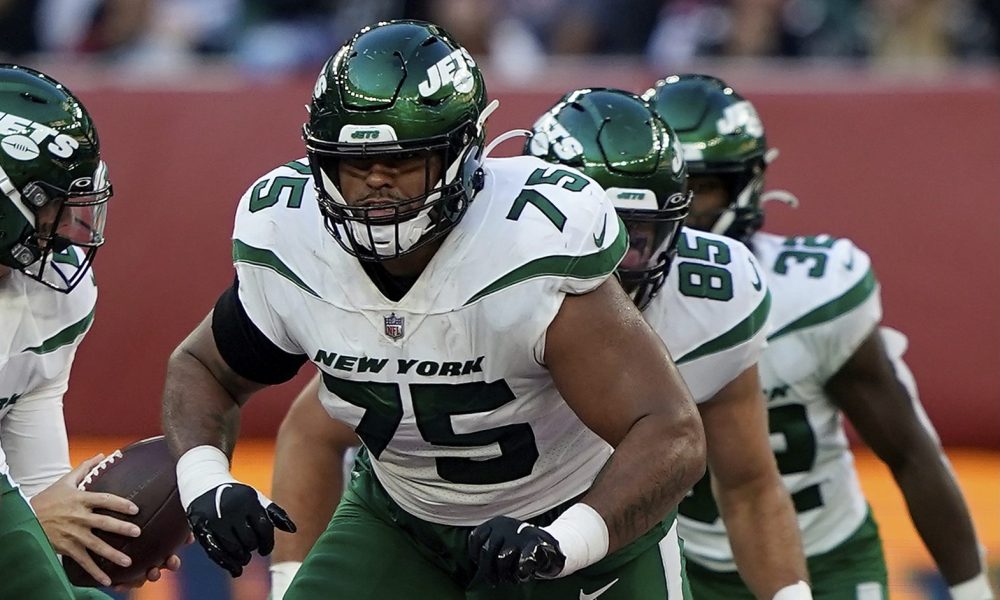 For quite some time now the prevailing narrative surrounding the Jets O-line has been that GM Joe Douglas was a flop.  Dubbed an "O-line guy", the GM failed miserably in assembling a competent group of blockers up front.
In reality, what Douglas had done was add talented players to replace those he inherited.  But a wave of injuries led to one setback after another.
The first player Douglas drafted in the GM chair was offensive tackle Mekhi Becton.  The big man created plenty of buzz as a rookie, only to miss the next two years due to injury.  Douglas also added a small school lineman with a high ceiling in Cam Clark out of Charlotte.  A player many viewed as an eventual starter on the interior.  Unfortunately for Clark, he would suffer a career ending injury before setting foot on the field.
One year later, Douglas traded up to draft blue chip prospect Alijah Vera-Tucker, who has looked like he belongs from the day he arrived.  And as was the case with Becton and Clark, Vera-Tucker suffered a serious injury that cost him plenty of time in 2022.
With both Becton and Vera-Tucker now suiting up at left and right tackle respectively, the addition of center/guard Joe Tippmann is paying big dividends early on as well.  After just two starts, Tippmann is grading out as one of the top guards in the NFL while catching the eye of plenty of onlookers.
Former Jets tackle Damien Woody has spoken highly of Tippmann and the line as a whole since they debuted as a unit two games ago.
The trio of Becton, Vera-Tucker and Tippmann offer reason for optimism as they move forward and grow together.  In the meantime, you may not have noticed but Laken Tomlinson playing much better of late.  Viewed by many as one of Douglas' biggest free agent busts, Tomlison has been more bad than good.  However, his recent play has been far closer to what the Jets thought they were getting when they signed him than it had been previously.
Now as the narritive surrounding the offensive line begins to shift, the Jets are hoping that the same is in store for Zach Wilson.
Following a heartbreaking loss to the Kansas City Chiefs, Wilson's play, perhaps his best as a pro, opened plenty of eyes and certainly saved his job for the foreseeable future.
Videos
JetNation
4.6K
Subscribe
Broken Brains; Critics of Jets Quarterback Aaron Rodgers Begin Stirring up Conspiracy Theories