New York Jets Tight Ends Starting to Stand Out; Other Notes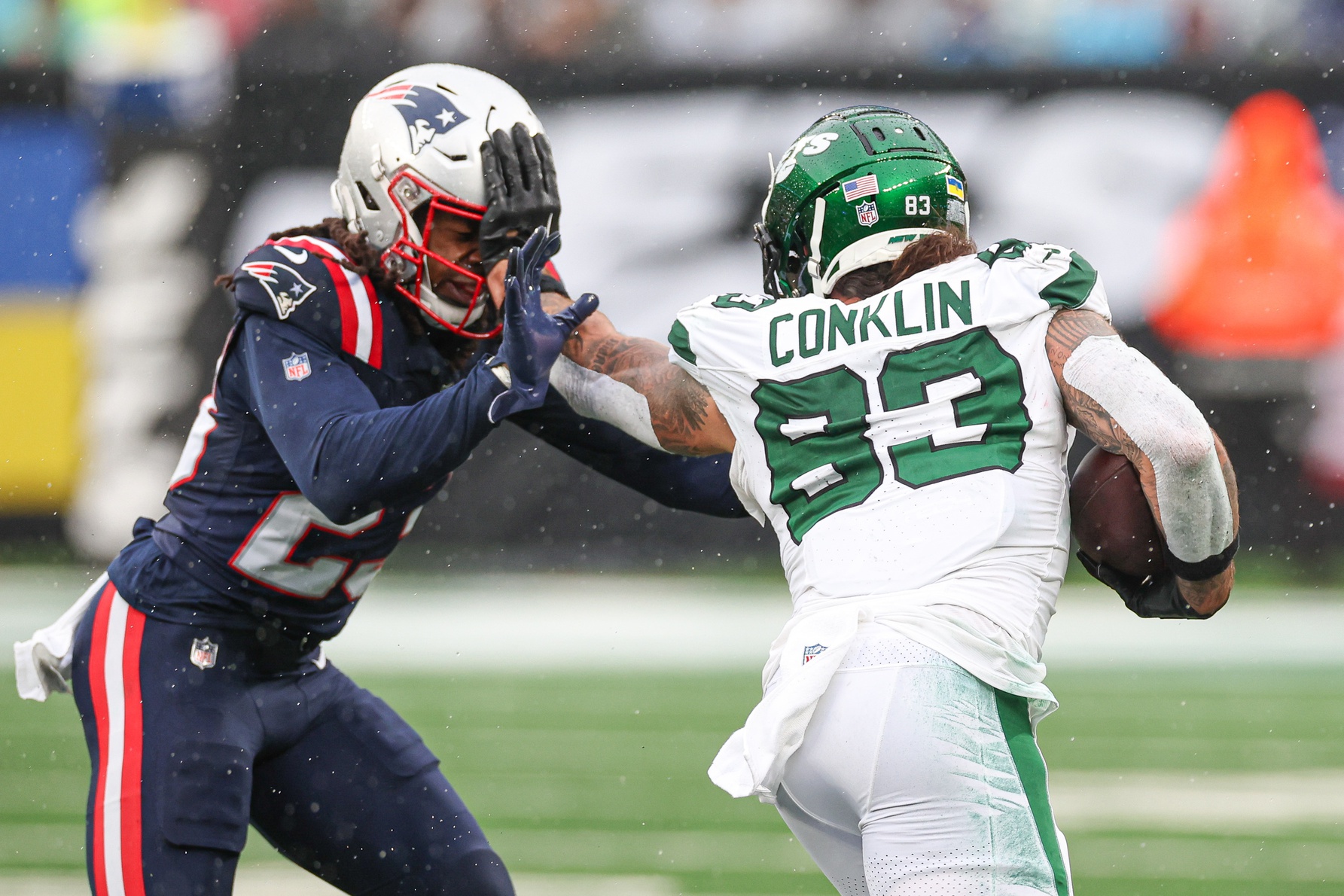 Ready for some New York Jets thoughts? Here is an in-depth analysis covering what Zach Wilson looks like game management-wise to the tight ends stepping up. Plus, we're taking a look at how injuries and league-wide trends are shaping the season.  
Four the second straight week, the Jet's tight ends were productive. The trio of Conklin, Uzomah, and Ruckert had seven catches on eight targets for 81 yards. It needs to continue if not improve for the Jets to continue to be competitive.
The Denver Broncos had eight sacks through their first four games. They sacked Zach Wilson four times Sunday. Injuries aren't the only issue. The offensive line needs to be better across the board.
The Jets ran for 234 yards on Sunday. This is how the Jets need to play to win games. It may be boring at times, but it's boring sitting home for the playoffs every year too.  Breece Hall probably won't break 70 yard runs every week, but three yards and a cloud of dust suits this team right now.
Zach Wilson wasn't as good as he was against the Chiefs, but he managed the game well and didn't make the big mistake. He threw one interception, and he fumbled twice but got them both back. If he doesn't make any big mistakes, it's okay that he doesn't make any big plays either.  It's become painfully apparent that all that can be asked of him is that he not hurt the team.
CJ Mosley just made another tackle. Mosley is 8th in the league in tackles. He is just ahead of Quincy Williams who had 9 tackles and 2 sacks for the day.
The Bronco's starting wideouts combined for just 63 receiving yards on the day. It was a great day (again) for Sauce Gardner, but some serious respect should be paid to the other corners who stepped up with DJ Reed out of the lineup.
Injuries continue to be a major factor across the league. Alijah Vera-Tucker was lost for the year. The Bills are going to be dressing front office staff on defense if they lose any more players. Justin Jefferson will miss significant time as will De'von Archane for Miami, who was running all over opponents.
For the first time since his tenure in Cleveland, there are in-season rumblings about Bill Belichick. Getting smashed 34-0 by an average team on your home field will do that. Mac Jones was benched again, and I am here for the Joe Judge / Bailey Zappe.
CJ Stroud appears ready to break the recent string of Ohio State quarterback busts. Stroud is 3rd in passing yards and 9th in passer rating.
Most fans would assume that the Miami Dolphins are winning with big plays in the passing game, but Miami is running it for over 185 yards per contest. With the Bills' uneven play and their rash of injuries, Miami has become the clear frontrunner in the AFC East.
After only five games, two teams (Detroit, Philadelphia) already have two-game leads in their division. The league will start to spread out earlier this year than most as the good and healthy start pushing ahead from the many bad and injured teams.
Sean Payton is in the "finding out" part of the equation today.
Videos
JetNation
4.6K
Subscribe
Rodgers 21-day Practice Window Opens and Should QB be an Option With top 10 Pick?