Jets 2020 Draft Class Showing Signs of Life but Still Plenty to Prove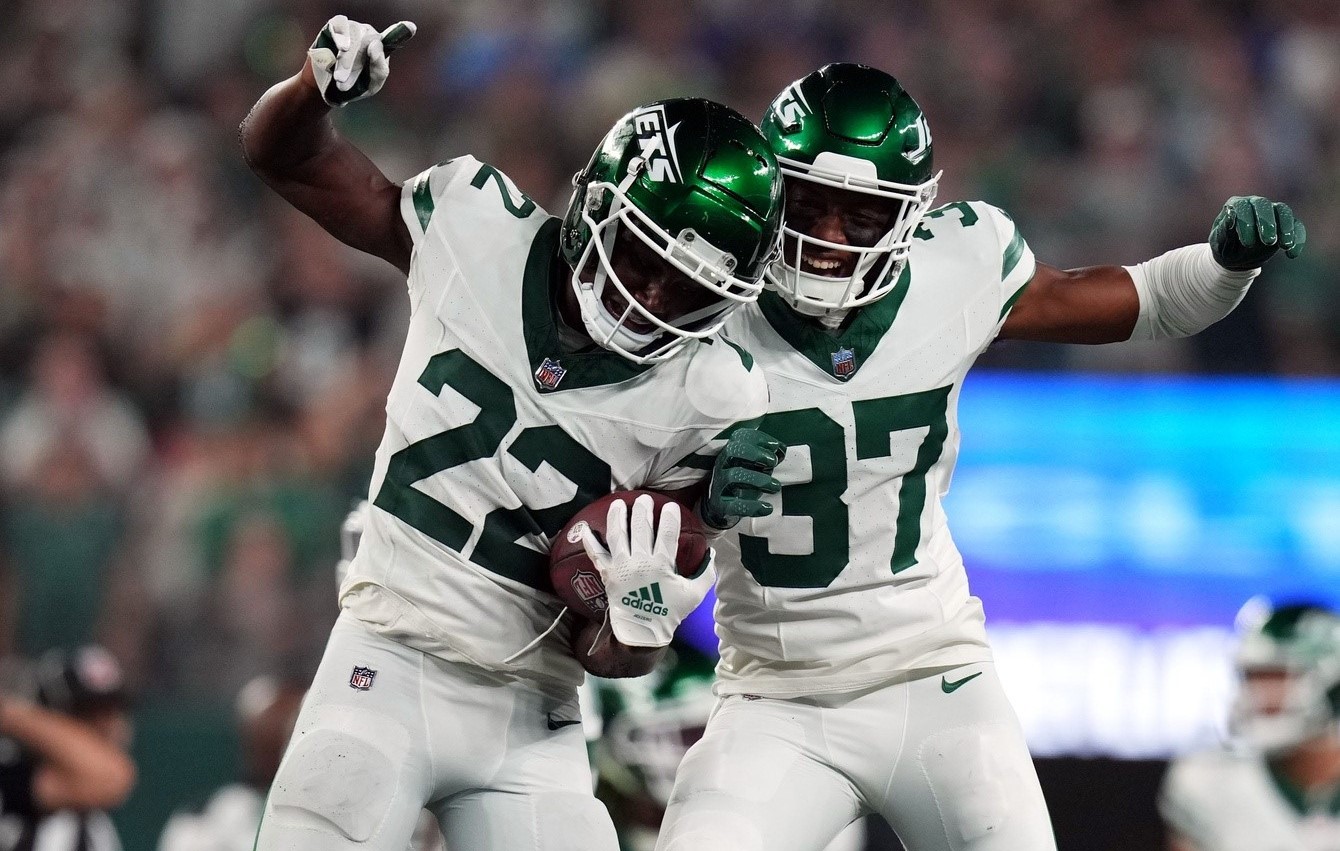 While many fans, media and pundits had no problem writing of the Jets 2020 draft class for good last season, could we be seeing a shift? Yes, in 2022 we saw Mekhi Becton on injured reserve for a second consecutive year, Bryce Hall almost exclusively on the bench and Ashtyn Davis appearing to be hanging on by a thread.  All fair reasons for doubt.  But we've seen some changes since that time.
All three players still have a lot to prove, but are being given the chance to do it with encouraging early results.  For example, Mekhi Becton was down and out twice in last week's win against the Broncos.  Jets fans held their breath and wondered if he would return.  In both instances, he did.  And he played his best game in years.
Meanwhile, Hall started for the injured DJ Reed while Brandin Echols was also on the shelf and also had hist best showing since his second pro season when he started 17 games.  Don't expect a similar performance against a far superior opponent in the Eagles this week, but if Hall can hold his own, it would be a huge development.
And just two weeks ago, after being viewed as a certain post-training camp cut, Ashtyn Davis picked off quarterback Patrick Mahmoes to force a key turnover as he continues to play well on special teams.
Nobody is saying that the Jets 2020 draft class has established themselves as anything more than a giant question mark, but that's a step in the right direction after having been marked dead on arrival not long ago.
Videos
JetNation
4.6K
Subscribe
Broken Brains; Critics of Jets Quarterback Aaron Rodgers Begin Stirring up Conspiracy Theories