Jets Shock Eagles in 20-14 Upset Victory at MetLife Stadium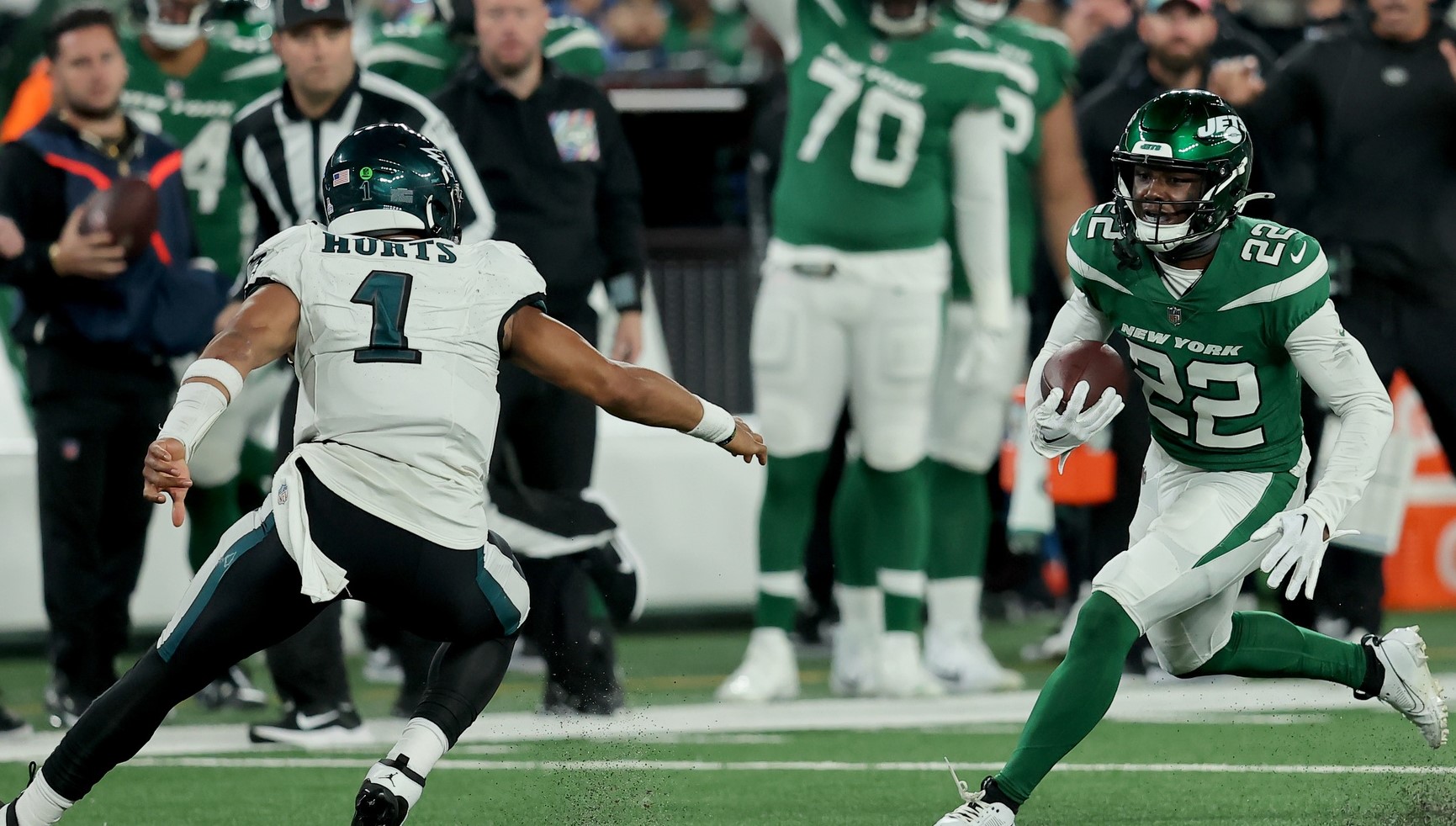 The Jets used a swarming defense to pitch a second half shutout to shock the Philadelphia Eagles with a 20-14 upset victory at MetLife Stadium.  It was the first loss of the season for the previously undefeated Eagles that gets the Jets to 3-3 prior to the bye week, positioned well for a postseason run that starts in two weeks.
Entering the game without Sauce Garder, DJ Reed or Brandin Echols, the Jets had no business even being in this game.  Eagles wide receivers AJ Brown and DeVonta Smith should have been licking their chops.  Without their top three cornerbacks, the Jets had to go to battle with Bryce Hall, Craig James and Tae Hayes.  Not exactly a murders row of corners.
How did they respond?  By helping limit the Eagles to 14 points, all coming in the first half while intercepting Jalen Hurts 3 times, including a game turning pick by Tony Adams to set up Breece Hall's game winning touchdown run.
Zach Wilson failed once again to get his team in the end zone through the air but also played turnover free football and had several drives cut short by penalties and drops.
In the end, it was a great all-around team effort as the offense did enough to make the defense's outstanding performance stand up and get the win.
Videos
JetNation
4.6K
Subscribe
Rodgers 21-day Practice Window Opens and Should QB be an Option With top 10 Pick?