Time for Jets to get Brutally Honest, Make In-House Changes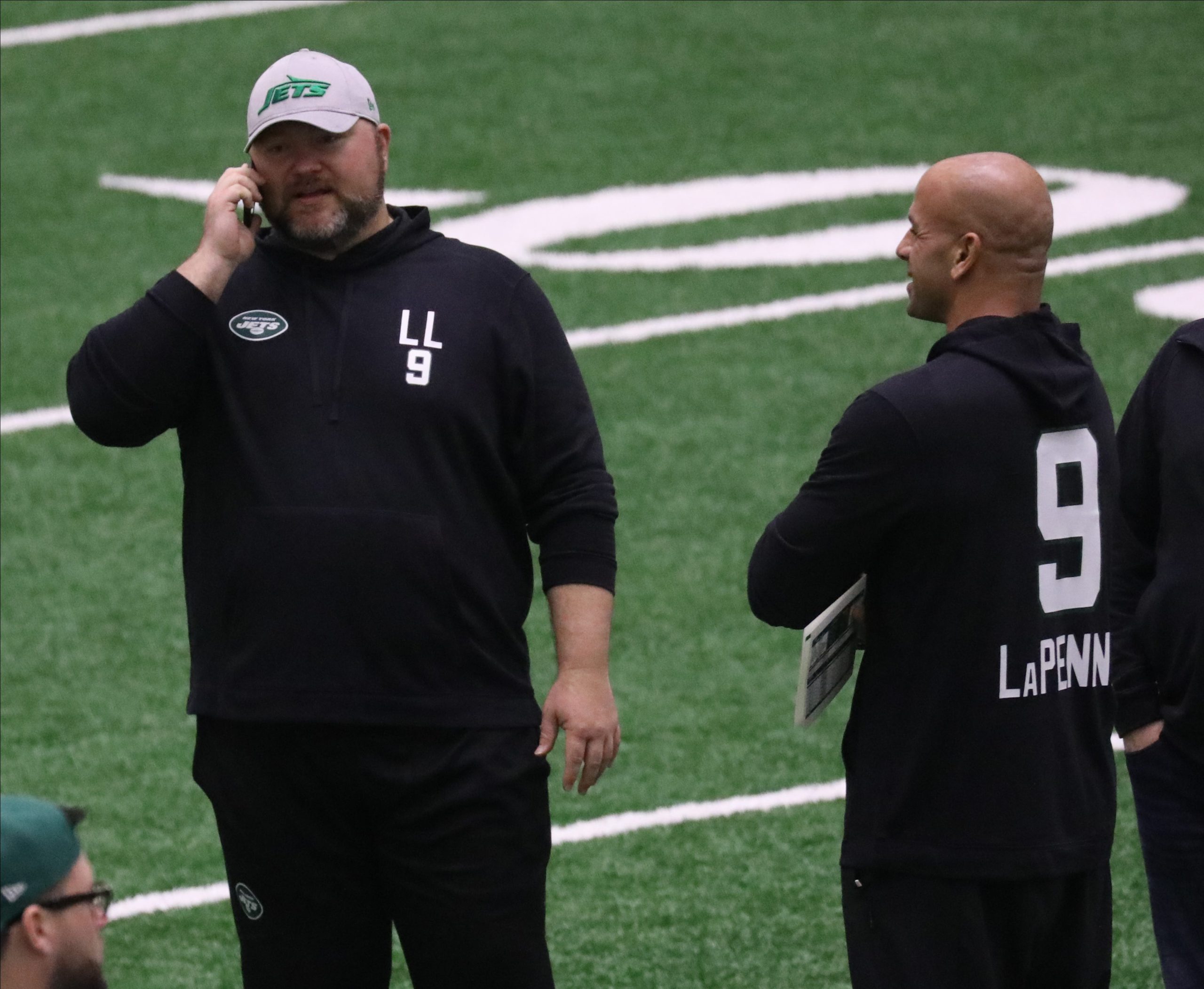 While the Jets bye week will offer players their once-a-year opportunity to sit back to put their feet up to lick their wounds, head coach Robert Saleh and GM Joe Douglas should be using it to get brutally honest with themselves.  There are some players on this roster seeing a bit too much action while conversely, others aren't seeing enough.
Despite the team losing quarterback Aaron Rodgers after just four offensive snaps, the Jets have managed to fight, scratch and claw their way to a 3-3 record.  They're right in the thick of the playoff picture with one of the best defenses in the NFL leading the way.  But they can be better, and here's how.
Bench Dalvin Cook:
In all reality, the Jets should be releasing Dalvin Cook.  I  mean, trading him for a day 3 pick would be the best route to take, but is anyone honestly giving anything in return for a guy whose best days are clearly behind him?  Cook has little to no value on the football field at this point.  He's averaging 2.8 yards per carry on the season and even that number seems much higher than it should be.  Get rookie Israel Abankianda in the mix or poach a back from somebody else's practice squad.  How many guys are on a practice squad right now who couldn't give you better than 2.8 per carry?
Same for Randall Cobb:
It makes sense that the Jets wanted to put a smile on Aaron Rodgers' face and bring one of his best buddies to 1 Jets Drive with him, but this is just a waste of a roster spot at this point.  Cobb is seeing far too many reps for a guy who is bringing little to nothing to the table.  If the Jets are serious about being contenders, they can't be handing out reps to guys because they used to be good.
More Ruckert, Less Uzomah:
CJ Uzomah is one of the most likeable guys on this roster and there may not be more than one or two players above him.  He's a perfect locker room guy, he says and does all the right things and he plays hard.  That being said, Jeremy Ruckert is the better player at this point and brings more to the table.
Jason Brownlee as a red zone option:
Needing a boost in the red zone, perhaps the Jets should look to activate and target Jason Brownlee.  His combination of height, length and hands make him a player who could do some damage in the red, erm…gold, area.
Videos
JetNation
4.6K
Subscribe
Rodgers 21-day Practice Window Opens and Should QB be an Option With top 10 Pick?