Jets Steal 13-10 win Against Giants in Overtime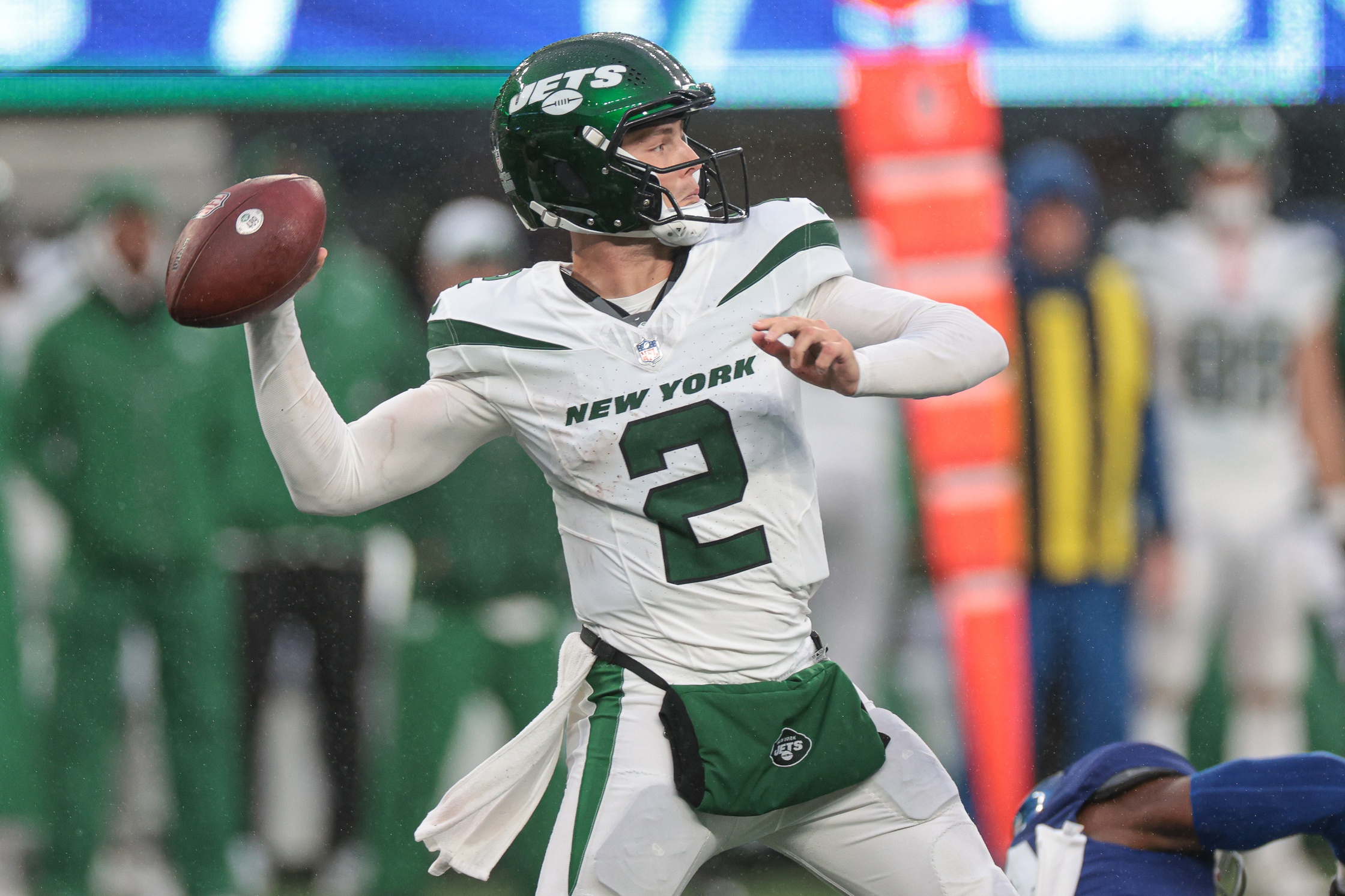 Despite playing one of the ugliest football games you'll ever see in your  life, the New York Jets managed to steal a 13-10 overtime win against the New York Giants.
It started out with roughly fifty-eight and a half minutes of the ugliest football you'll ever see in your life.  The Jets didn't convert a single third down on a designed play during regulation.  The only conversion they did have came on a seventeen yard scramble from Zach Wilson that was followed by a sack for a ten yard loss.
Wilson's play was bad at best early on, but the chaos around him certainly didn't help.  First, the Jets lost their starting center when Connor McGovern went down early on.  There was no second center because he's out with an injury as well in Joe Tippmann.  So the Jets third center, Wes Schweitzer, had to slide over to that spot.  And it wasn't long before he too was lost due to injury.
The Jets had to turn to the inexperienced Xavier Newman, who had never completed an NFL game nor played a snap at center.  This meant swing tackle Billy Turner would come in to play right guard.  With all of the musical chairs, things looked about as one would expect.  Zach Wilson was consistently under duress an unable to get anything going on offense.  It was a big catch and run from Breece Hall that got the Jets a 50 yard touchdown and a 7-3 lead.
From that point on it was a whole lot of nothing.  No pass blocking to speak of, an invisible running game, penalties on defense handing the Giants points, poor decisions from Zach Wilson and multiple drops from the receivers.  It felt like a game the Jets deserved to lose because they were giving it away.
But when the chips were down with under two minutes to go, Wilson threw a couple of darts down the field to Garrett Wilson and Allen Lazard to set up a game-tying field goal to make it 10-10 as time expired.  It was then in overtime that the Jets stopped the Giants and third string quarterback Tommy Devito before another Wilson throw set up the game winning field goal.
Videos
JetNation
4.6K
Subscribe
Rodgers 21-day Practice Window Opens and Should QB be an Option With top 10 Pick?