NY Jets Injury Report – Duane Brown, Billy Turner Out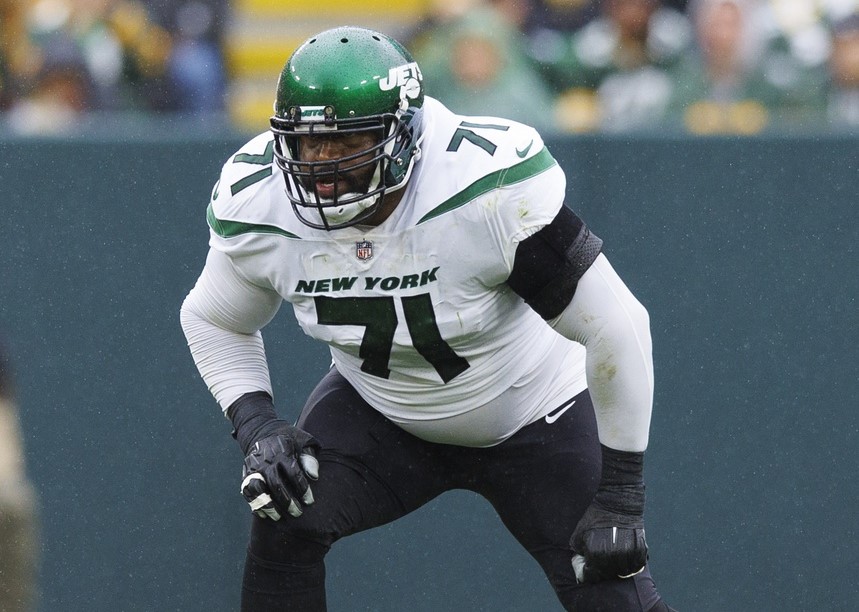 Here is the NY Jets Injury Report for their Sunday night matchup against the Las Vegas Raiders. Head Coach Robert Saleh gave this update:
Chazz Surrat, he'll be out this week. Billy Turner, he will also be out this week. The surgery went well, but he will be out for this week. We'll see what happens next week. Then Will McDonald came in this morning (Friday). You guys are going to see him on the did not participate in practice, did not practice report. We'll see how it goes. He's dealing with an ankle. Again, he finished practice yesterday, but it popped up this morning.
Billy Turner
Yeah, he broke a, I'm not going to give the exact details, but I couldn't even tell you anyway, but he's dealing with a surgically repaired finger.
It happened during the game.
Starting Offensive Line
We'll see on Sunday. No, we've got a good plan. Like I said, the individual pieces on our offensive line, love all of them. You just wish you would get some continuity, so they can play together and learn how to play off one another. So, we love the five that are lining up, we just need time for them to get that continuity.
Duane Brown
Duane, it's going to be another week for Duane.
Videos
JetNation
4.6K
Subscribe
Broken Brains; Critics of Jets Quarterback Aaron Rodgers Begin Stirring up Conspiracy Theories