Zach Wilson in Familiar Territory Ahead of Raiders Matchup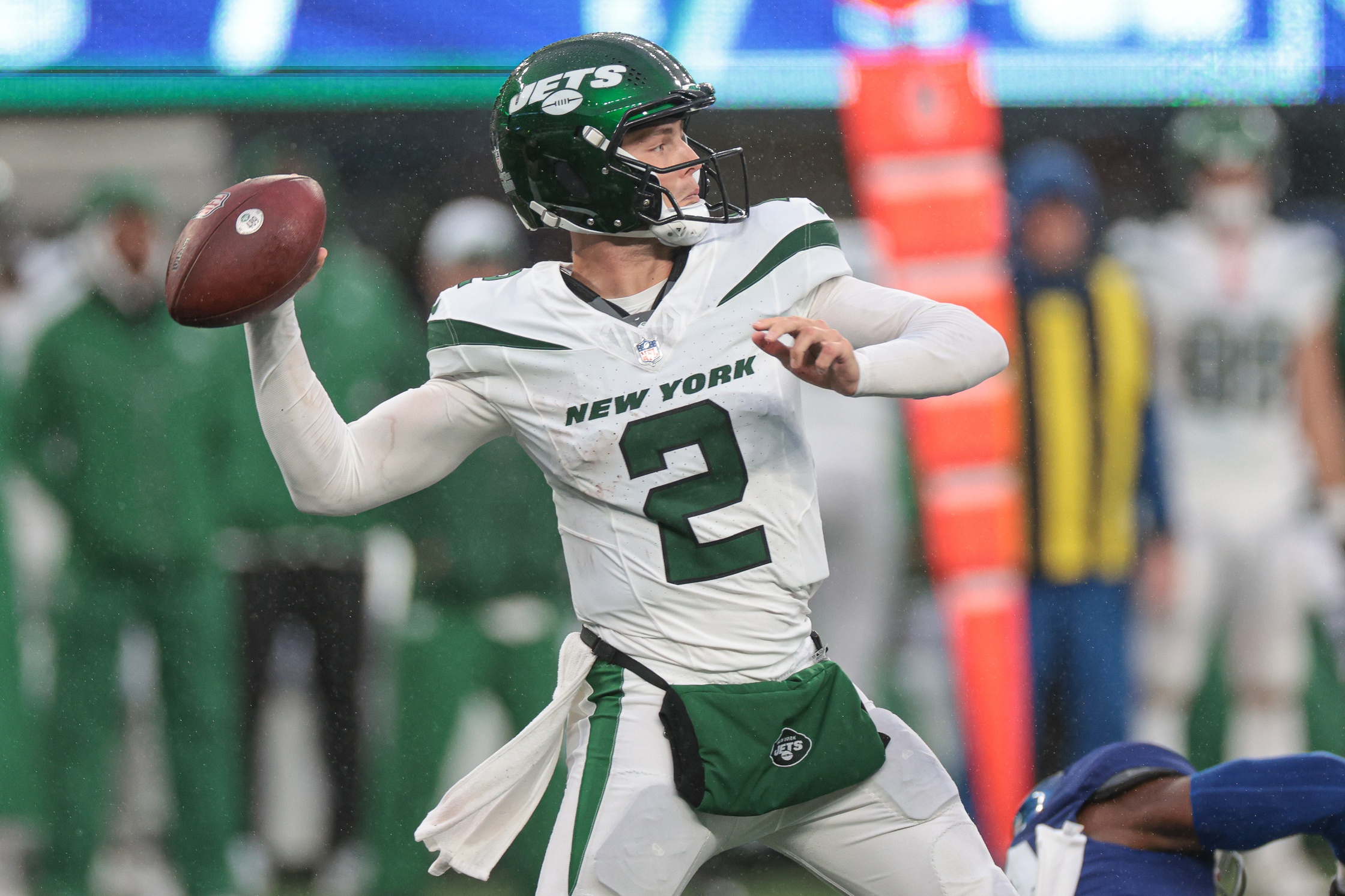 It wasn't very long ago that Jets quarterback Zach Wilson was preparing to take on the Kansas City Chiefs in prime time with his status as the team's quarterback up in the air.  Gang Green had just added quarterback Trevor Siemian with Wilson having thrown just a single touchdown over the season's first four weeks.
Fast forward to tonight against the Raiders and once again Wilson is struggling to move the football.  There have been times when the poor play has been the result of terrible O-line play.  There have been times when his receivers have been the cause.  But undeniably, there have been times when Wilson is to blame.
With his back against the wall, will Wilson respond with a strong effort as he did against the Chiefs, or will it be another clunker on offense?
Videos
JetNation
4.6K
Subscribe
Rodgers 21-day Practice Window Opens and Should QB be an Option With top 10 Pick?