Be Honest; Robert Saleh has no Other Option at QB and OC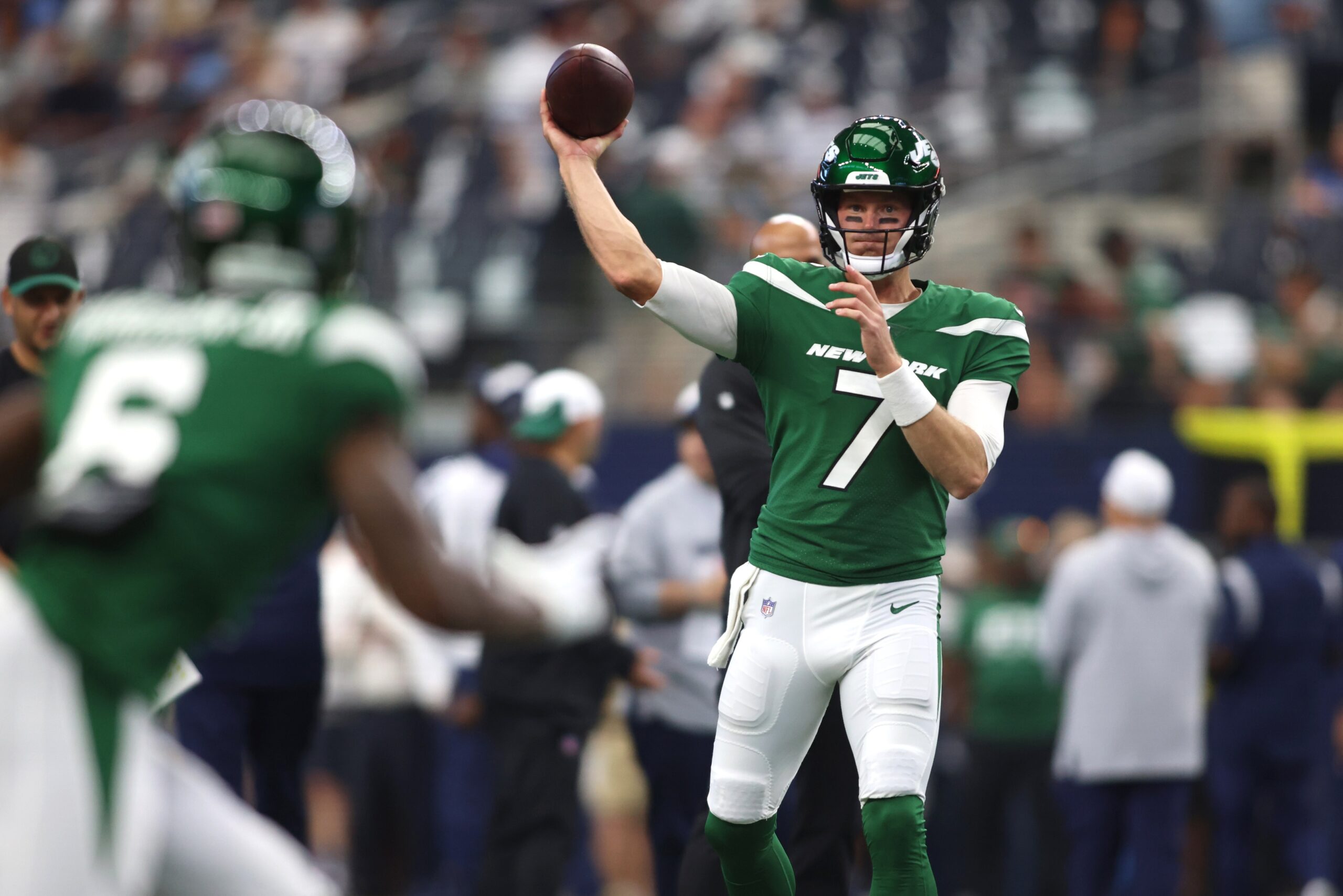 While plenty of fans can yell and scream, calling for Zach Wilson to be benched or Nate Hackett to be demoted by Robert Saleh, there's a reason why neither has happened; Saleh's hands are tied.  This is why he ruled out a move at either spot while meeting with the media yesterday.
The coach has a backup quarterback in Tim Boyle who, between college and the NFL, has thrown a total of four touchdown passes to 21 interceptions.  In fact, it's quite miraculous (and admirable) to see Boyle suit up on Sundays despite having thrown just one touchdown for Connecticut to go along with his 13 interceptions.  As a pro, that number is three and eight respectively, putting him at the aforementioned four and 21.
Behind Boyle Saleh has veteran quarterback Trevor Siemian, who would likely be a much better option than Boyle.  But even with that being the case, Siemian has remained on the Jets practice squad since his arrival, meaning he's there for the taking if any team were interested.  Up to this point, nobody has been.
So while Saleh is right in saying Wilson isn't the only problem on offense (he's not even the biggest), even if he felt differently, it's unlikely a move would be made unless Wilson were to start throwing multiple interceptions every week.
And as far as Hackett goes, he's as safe as anyone in the organization.  Aaron Rodger's best friend in the building (and possibly in the NFL), won't have his duties changed or job terminated as doing so could draw Rodgers' ire.  With Rodgers being a guy who marches to the beat of his own drum, the last thing the Jets want to do is give him reason to wonder if he wants to be a part of a team that moved on from a close friend.
In a nutshell, Robert Saleh has few options when it comes to fixing his offense at QB or OC, but there are some personnel changes worth considering.  Perhaps Israel Abanikanda active at running back?  Or maybe Jeremy Ruckert getting CJ Uzomah's reps?  And while he's another of Rodgers' closest friends, working rookie Jason Brownlee in at wide receiver over Allen Lazard from time to time could breath even a bit of life into a stagnant offense.
Videos
JetNation
4.6K
Subscribe
One of these years the #nyjets will make our Christmas wishes come true! Keep the faith.