Rich Cimini Chat – 11/08/06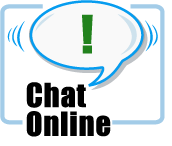 [JetNation NFL Talk]: RichCimini has entered the http://jetnation.com chat room at 8:08 pm
[Max] 8:08 pm: Hi Rich.  Thanks for joining us tonight.
[RichCimini] 8:08 pm: Sorry I'm late, folks. Coming to you live from the Jets' press room. Fire away.
[Max] 8:09 pm: R44 it is all yours.
[R44] 8:09 pm: Rich, you mentioned in today's Daily New s that the Jets have a relatively soft schedule the second half of the season. Should Jets fans get their hopes up regarding a possible playoff spot?
[RichCimini] 8:09 pm: No. Yes, the sked is soft, but the Jets are in no position to look ahead. Look what happened in Cleveland.
[JetNation NFL Talk]: Verde has entered at 8:10 pm
[R44] 8:11 pm: Rich, you also mentioned the Jets defensive line is a mess. Is their any hope that unit can improve by the end of the season? Will any player/players step it up?
[RichCimini] 8:13 pm: I do think they will get better as they get more comfortable in the system. Unfortunately, they don't have any young, up-and-coming players who can grow into bigger roles, like they have at other positions. Keep an eye on Rashad Moore; I think he will have a bigger role.
[R44] 8:13 pm: How about Dave Ball and C.J Mosely?
[RichCimini] 8:15 pm: Ball is just a guy and Mosley doesn't fit the 3-4.
[rsherryjr] 8:13 pm: Rich, do you see Chad getting the hook this weekend if he underperforms and what do the Jets plan on doing differently to avoid a repeat of the cleveland game? It seems Chad struggles against this style of defense the most.
[RichCimini] 8:15 pm: Chad won't get the hook this week. Mangini is firmly in Chad's corner. If Chad bombs against NE and Chicago, I think it will become a legitimate issue. But Eric knows Ramsey isn't going to help matters. My feeling is, they'd go to Clemens before Ramsey — but only if they're hopelessly out of contention
[Bill Parcells] 8:16 pm: Hi Rich, I noticed Mangini started calling the defensive plays in the 2nd half of the Cleveland game.  Will this continue? Or will it go back to Sutton? What is the scoop???
[RichCimini] 8:18 pm: Whether he calls the plays or not, Mangini is basically running the defense. It's his system, his philosophy. I know this: the players really liked the playcalling late in the game, when they started blitzing more.
[jetsrule128] 8:18 pm: 1 – Have you heard anything if Zach Hilton is coming back to the ps? 2 -Are the jets happy they are leaving hofstra in 2008. 3 – What do you know about the new guy they signed today? 4- Why is Anthony Schelgel always inactive? Thanks.
[RichCimini] 8:21 pm: Hilton, I believe, is not PS eligible…They can't wait to get out of cramped Weeb Ewbank Hall.. To be honest, I know nothing about Marshall, except that he's a big interior DLM who had a cup of coffee with the Eagles. They have 1 roster opening, and I suspect they'll fill it this week. I think they have their eye on a player from another team who may get cut this week. Schlegel? He's not a very good athlete. Stiff in the hips, can't play in space. If he were any good, he'd on specials.
[TaborJet] 8:21 pm: Rich, what is THE #1 need this offseason?
[JetNation NFL Talk]: GreenBeans has entered at 8:22 pm
[JetNation NFL Talk]: Verde has entered at 8:22 pm
[RichCimini] 8:23 pm: Tough question. They have a lot of needs, but right now, I'd rank them like this: DE, RB, OLB, NT, CB, RT, etc.
[The Troll] 8:23 pm: How high is the coaching staff on Mike Nugent, and could he be released if he has another debacle like he did at Tennessee?
[Sperm Edwards] 8:24 pm: great question Troll
[RichCimini] 8:25 pm: The staff knows exactly what Nugent is: an average, maybe slightly above average kicker. Good inside the 40, not good on kickoffs. I don't think he'd get cut with 1 bad performance, but it would put him on a short leash again.
[Bob] 8:26 pm: Is Mangini having trouble keeping the team focused? I mean, how the hell do they play the Patsies and Colts almost to a draw and then lose to Cleveland?
[RichCimini] 8:27 pm: Focus isn't a problem. Clev was better than their record and they rallied around their new O.C. Romeo knows Mangini very well, and simply outcoached him. And you can bet Belichick will go to school on some of that this week.
[Bob] 8:28 pm: I bet you're right about Belichick.
[GreenBeans] 8:28 pm: Hi again Rich -  What's the word on Cedric Houston?  Is he going to get back into the RB rotation this week?  What's the staff's opinion of him?
[RichCimini] 8:29 pm: I think he's ready to return, medically. Now it's up to the coaches. I never got the impression they're too high on Ced. Frankly, I think they would've cut him if he didn't play so well in the last pre-season game.
[Max] 8:30 pm: Rich that preseason game saved him.  I agree with that 100%.
[Max] 8:30 pm: Verde is up next.
[Verde] 8:30 pm: Hello Mr Cimini.. Are there any players who aren't fitting in to the Mangini mold, who may be on the way out?
[RichCimini] 8:32 pm: I don't think McCareins is a Mangini player. They like his physical skill, but wonder about his mental toughness. Askew simply doesn't fit what they're looking for in a fullback. Barrett probably won't be back; big cap number. I'm curious to see how things go with Ellis.  He's a good player who's not playing well — and he has a huge cap number. Ramsey, I don't think he's a Mangini guy, either.
[Max] 8:32 pm: From Faba — The defensive line problems.  Is it the players, the scheme or a combination of both?
[RichCimini] 8:34 pm: Combination. Ellis is having a down year and Kimo … he should be a backup. I'm not sure what they saw in him. DRob is improving, although I'm not sure his future is on the nose. And some of it is scheme. I've nver met a DLM who likes to 2 gap in a 3-4.
[Sperm Edwards] 8:34 pm: Vilma seems to have gone from a playmaker in the 4-3 to (seemingly) very ordinary in the 3-4.  I mean he's a smart guy & can pick up probably any scheme from the neck up, but that's not going to change the fact that the position is likely better-filled by someone plenty bigger who doesn't need to run around an OG or FB to get to the ball carrier.  Any chance he's moved off ILB or even – silly as it would've sounded a year ago – traded in the offseason?
[RichCimini] 8:34 pm: No, I don't think they'll trade him. He's a good player who has been ordinary. Watch him on Sunday. You'll be amazed at how many times there's a guard in his face as soon as the ball is snapped. I think he'll adapt eventually, but you know he's not loving this 3-4 right now.
[Max] 8:36 pm: From Greengal — any chance we will see Graham kickoff?  Nugent's kickoffs are just not getting it done.  Especially when you consider how high he was drafted.
[RichCimini] 8:37 pm: You're right, Greengal, Nugent stinks on kickoffs, but they won't use Graham because it's a completely different kicking motion and it'll get him out of whack, mechanically.
    
[TaborJet] 8:37 pm: Chad had zip on the ball and accuracy in the first few games. Recently, I have noticed some balls with a little too much hang time. The accuracy is off a little, too. Are there whispers out there at Hofstra about Chad's shoulder?
[RichCimini] 8:38 pm: No, but I think arm fatigue might be an issue. I talked to an opposing scout recently who mentioned that to me. Chad has been working non-stop since January to get his shoulder back, and it probably caught up with him. But the bye week, I'm sure, really helped.
[Max] 8:38 pm: Rich what was the mood after the Cleveland loss? That was a game that a good team has to win.  This year has always been about next year but 5 and 3 at the break would have been nice.  Did the team take that loss hard and how do you think they will bounce back after two weeks of practice?
[RichCimini] 8:40 pm: Chad took it really hard, I know that. This season, the trend around the league is that teams off the bye come back strong. I think the Jets will do that. You may see a couple of wrinkles on defense that I'm not at liberty to disclose.
[RichCimini] 8:40 pm: A couple of more questions, gus. Gotta get home.
[RichCimini] 8:41 pm: I meant guys, not gus.
[Max] 8:41 pm: greenbeans is up now
[GreenBeans] 8:41 pm: Is Justin Miller a corner, a nickle, or just a special teams player for the Jets?  Do the coaches think there is any hope for him as a CB?  He makes a lot of mental mistakes.
[RichCimini] 8:42 pm: Mental mistakes and misses tackles. Doesn't have good ball skills, either. But he's one helluva KOR.
[jetsrule128] 8:43 pm: Out of the 8 ps players who is looking best? By the end of the year which ps guy do you think will get on the active roster? Has any player who was cut by the jets in training camp had any impact on another team this season (I know Val Barnaby got signed by the New York Dragons)
[Max] 8:44 pm: Bob – Sperm Edwards then The Troll.  After that Rich has gotta run.
[RichCimini] 8:45 pm: Wow, that's a hardcore question. I don't think I can give an accurate answer on PS players. I know they liked Stacy Tutt a lot in training camp. The rest of them are, as Parcells would say, JAG — just another guy.
[Bob] 8:45 pm: Will there be wholesale changes after the season, or does Mangini thik he has a core in place to build around?
[RichCimini] 8:46 pm: Definitely fewer changes than last offseason. They have a good rookie class and they can build around that. If Chad finishes out the season and plays solidly, they'll have their QB. Good receivers. Young line. Gotta find an every-down back. Need lots of help on defense.  Need more speed on defense.
[Sperm Edwards] 8:47 pm: Is Brad Smith any closer to being the #3 WR so the whole world (and the opposition in particular) doesn't know a gadget play (or some play definitely involving Smith) is coming up? Does he practice the more "routine" plays with the first team or just the cutesy plays?
[RichCimini] 8:48 pm: I agree. They have to get Smith out of the gadget role — it's too predictable. But I don't think he's developing that quickly at wr.  It's a major adjustment and it's not going to happen in 1 year.
[The Troll] 8:49 pm: Do the Jets believe they have found their RB of the future in Leon Washington, or do they see him as a part of a future RBBC?
[RichCimini] 8:51 pm: Jury still out on Leon. Belichick sure was raving about him today. The kid definitely has talent, but the Jets want to see if he can handle 20 carries a game over the long haul. That's what made Curtis so good: he gave you the same every week. The Leon question will be something to watch over the last 8 games. Guys, I have to go, but thanks again for the invite. You guys have the best fans. I mean that. Hope you enjoy the rest of the season. Take care.
[Max] 8:51 pm: Rich thanks for your time.  Before you go, one last question.  The relationship between Coles and Mangini.  Is everything okay between those two?  Coles does the Penguin dance and Mangini seems to laugh.  Will Coles being as outspoken as he is eventually cause a problem?
[RichCimini] 8:52 pm: Their fine. Mangini loves Coles' toughness. Coles hasn't done anything insubordinate, he just cracks jokes about the coach … and they're not mean spirited.
[Max] 8:52 pm:  We appreciate the time Rich.  To all those who don't already know you can ready Rich's column everyday in the NY Daily News (http://www.nydailynews.com/sports/football/jets/).  Also be sure to check out his blog (http://blogs.nydailynews.com/jets/). Thanks Rich!
Videos
JetNation
4.6K
Subscribe
Blowout win for Zach and the Jets as Gang Green Drops Houston 30-6