Andrew Gross Chat – 11/14/06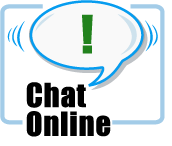 Andrew Gross from the Journal News stopped by the http://jetnation.com chat room tonight. Andrew's Jets blog can be found here: http://jets.lohudblogs.com/
[Sperm Edwards] 7:59 pm: OK Andrew is here. First of all, Andrew thanks for your time. I'm going to turn the first question over to jetsrule128.
[jetsrule128] 7:59 pm: 1-What have you heard about number 53. 2-Who is the best ps player on the jets. 3-Which ps player do you think will get on the roster by the end of the year. 4-Are the jets happy about leaving hofstra in 2008?
[Andrew Gross] 8:03 pm: All right, sorry If I'm going slowly. First of all, thanks for having me, it's always great to talk to people so into the team. Talked to GM Mike Tannenbaum yesterday and he mentioned LB Cody Spencer as one of the players who gives him faith in the team's depth. To be honest, he hasn't thrilled me in the little I've seen of him so I'm not sure I'm buying what Mike's selling. I think Wallace Wright is a heck of an athlete as far as ps players are concerned
[Andrew Gross] 8:04 pm: End of that thought (it wouldn't let me type more). I also like Joe Kowalewski but mostly because of our Syracuse connection. Hard to say what they need off ps, again I'll go Wright. As for Hofstra, think the players will be OK, though it means moving their families to NJ
[R44] 8:05 pm: Spencer was a nice pickup. Good player at North Texas, too.
[Andrew Gross] 8:06 pm: I'll be honest and say I didn't see him at North Texas. I know Westhoff likes him on special teams.
[R44] 8:02 pm: Andrew thank you for being here. First question is, do the Jets really have a shot to win the A.F.C. East or secure a wildcard birth?
[Andrew Gross] 8:05 pm: As far as the playoffs, I'm on record as saying they're more in the wild-card mix (sorry guys). Of course, I wrote that before they beat the Pats. Still, I think NE will get it back together and win enough down stretch to secure division.
[R44] 8:09 pm: Andrew, what are the chances that Leon Washington becomes the Jets feature back in the future?…More immediately, can he carry the load for the Jets?
[Andrew Gross] 8:11 pm: I think he'll definitely be given the opportunity to be the team's featured back, Barlow's 75 yards nothwithstanding. He's got that special something that good RBs have that make people miss. Of course, the question is whether he can take the pounding. He was never tested like that in college. For now, though, he should be able to carry the load. Tannenbaum specifically was happy with how his pass protection is improving, as well as his ball security. Those are two crucial factors.
[Jet Moses] 8:11 pm: Hi Andrew. Do you think the Jets defense "peaked� against the Pats? Can they match that level of intensity against the Bears, and where was that level of intensity against the Browns? Is Mangini taking over playcalling from Sutton?
[Andrew Gross] 8:14 pm: You know, I asked Mangini Monday whether the extra blitzing was him telling Bob to do that or Bob convincing him. He sidestepped the questions (as usual). I will say, having covered Bob when he coached Army, he may be a mild-mannered speaker but he's a forceful coach. I don't think he would allow himself to be anybody's puppet. As far as peaking, I see it the other way. I think the defense is finally getting comfortable with the 3-4; rushing more is pushing them to the next level.
[spjets] 8:14 pm: Andrew, the jets have 52 players on there current roster what have you heard about them signing # 53?
[R44] 8:15 pm: Good question SPjets!
[Andrew Gross] 8:16 pm: All's quiet today, according to the people I talked to. There wasn't even a hint of what the Jets might be looking for. If it were me, I'd be looking D-line but I think the Jets philosophy is to take best available. If the Jets don't fill the spot by tomorrow, they may leave it open again this week, though I can't see what they gain from that strategy.
[spjets] 8:17 pm: thanks..
[Andrew Gross] 8:17 pm: My pleasure, sorry I don't have anything more concrete than that.
[SoFlaJets] 8:19 pm: I want to know if Andrew thinks (like I do) that the reason Belichick is pissed at Mangini is b/c he wanted him to take over after he left the sidelines-and there was a quote somewhere in the papers about it-any comment?
[Andrew Gross] 8:22 pm: Can't confirm the story of Belichick succession, though, it does make some sense. Funny, sounds like why Parcells was pissed at Belichick when he resigned as HC of the NYJ. Strange how things come full circle. I also heard Belichick might be ticked because Mangini, at first, said he wouldn't take Jets job but quickly reversed course.
[Andrew Gross] 8:23 pm: However, I think the Deion Branch tampering issue is what really burned Belichick.
[R44] 8:23 pm: Andrew, the Jets seem to like to play Matt Chatham and Brad Kassell at linebacker from time to time….What is the upside of these players (if there is anything beyond being backups)……Also, what is the situation with Anthony Schlegel….Any hope he'll play this seasn?
[Andrew Gross] 8:25 pm: As for Schlegel, no, I don't think he'll play this season. The coaches are still talking about his potential for next season but it seems like the Jets reached for a player that will not be NFL ready. As for Chatham and Kassell, I think Mangini likes keeping his guys fresh so he rotates. He's also played them to take time away from his other LB, specifically Barton and Hobson, probably to motivate or punish them.
[R44] 8:27 pm: By the way, Sclegal is already like 25 years old, so that's not a great sign.
[Jetcane] 8:26 pm: Hey, thanks for giving us some of your time, AG. What is your take on the Mangini- Belicheck rift, and will it ever improve? Do you think by the Jets winning Sunday, it forces Belichick's hand to acknowledge Mangini as a head coach in the NFL? Or will it just lie dormant until next season? Thanks, and i already typed this before the previous question, but I'd like to hear what YOUR take is on it. I agree schegel was a reach.
[Andrew Gross] 8:28 pm: I'm sure time heals all wounds, Parcells and Belichick seem to have finally made up. I think it's a good sign that Mangini has taken the high road through this and not gotten into a pissing match with Belichick. Essentially, Belichick's just got to get over it, even if Mangini went against his word and took the Jets job. Belichick looked really small Sunday, just as he did in Week 2. He's making it an issue, not the media.
[Jetcane] 8:29 pm: Thanks!
[Andrew Gross] 8:29 pm: My pleasure. And that's not just a NY point of view. Read the Boston papers the last two days. They've hammered Belichick on this point too.
[Jetcane] 8:30 pm: And he deserves it LOL.
[Jet Moses] 8:30 pm: Andrew, there was speculation before the Pats/Jets matchup that Robertson was gonna be moved to DE because Kimo wasn't getting it done? Any truth to that or was it BS?
[Andrew Gross] 8:31 pm: Partially true. Mangini himself did mention that Rashad Moore might play more in the middle to get Dewayne to the end. But while you, I and anybody else who's watched the Jets this season realize Kimo is struggling, Mangini never put the Robertson move in that context.
[Sperm Edwards] 8:32 pm: From GreenBeans – Has their been any "unprinted� word or do you have any idea what the deal is with Houston and Blaylock? Are we going to see either again this season?
[Andrew Gross] 8:33 pm: I don't expect to see Blaylock ever suit up for the Jets again. He had his opportunity to impress Mangini and he was brutal early in the season. Too bad, too, because he
literally could not be a nicer human being. Four kids, too. Lots of respect. Houston should be active again, though his path may now be blocked by Barlow because the two essentially give you the same thing.
[Andrew Gross] 8:34 pm: There's no doubt, though, that Houston is physically ready to play.
[JonEJet] 8:34 pm: Andrew, thank you kindly for your time, My question is about the RB's. I am really liking this RB by comittee (sp) thing, with Barlow and Washington. This is something we Jets fans have been begging for years. The think is, although I like both of those RB's, my favorite is Cedric Houston. Any news about the guy? Is he in the Mangini doghouse? Well that was answered. Let me ask the same question about JMac. Many here hate the guy, whereas I've been a fan of his. Is he almost out of the Doghouse?
[Andrew Gross] 8:36 pm: McCareins got some passes thrown his way Sunday, three catches for 31 yards but I don't think he'll ever be a favorite of Mangini. I'd look for him in a different uniform next season.
[JonEJet] 8:37 pm: I just don't understand that at all….thank you.
[Gainzo] 8:36 pm: In training camp there was a huge backlash from the media about the way Mangini ran camp and interacted with the media. Times have changed. Is that because the Jets are winning or because Mangini had opened up?
[Andrew Gross] 8:37 pm: As for the training camp questions. No way has Mangini opened up. It's all about the winning. He proved to the team that his methods were solid and now the players are on board with the program.
[R44] 8:36 pm: Andrew, some in the national media have gone out of their way to praise Chargers rookie tackle Marcus McNiell ( a 2nd round pick)…of course, the next step is too say D'Brick is overrated….Is that fair?
[Andrew Gross] 8:39 pm: As for Brick, it's always hard to say because of A, then B is a fact. Brick is playing the toughest position on the line and he's just nine games into his pro career so it's unfair to say he's overrated. It is fair to say Nick Mangold has been much better this season and is likely to be the better of the two over the long haul.
[R44] 8:41 pm: Thank you Andrew.
[GreenBeans] 8:38 pm: AG – Can we expect to see Brad Smith in a more traditional WR role this year? Any word on his progress as a WR? Thanks!
[Andrew Gross] 8:41 pm: As for Brad Smith, the Jets will continue to have a package that includes him in multiple spots, he was a RB for first play against Patriots. He's made progress at wide receiver, he's got all the physical talent necessary, it's learning the routes and, more importantly, the blocking schemes. Actually, what I'm most impressed with his special teams play. He nearly downed that punt on the NE 1 Sunday and he keeps making great tackles in coverage.
[Jetcane] 8:43 pm: AG , being a Cane alum, and having gone to training camp quite a bit last year, I was surprised they cut McClover. Now that Schlegel isn't active, and D MCC caught on with the Bears, why do you think they couldnt use a good ST player like McClover? Was it a numbers thing?
[Andrew Gross] 8:44 pm: That one surprised me, too, to be honest. Even before I got the Jets beat, I remember doing a feature on McClover a couple of years ago and Westhoff couldn't stop raving about him. I was shocked they let him go.
[Jetcane] 8:44 pm: Yeah I was disappointed in that decision.
[R44] 8:44 pm: Good question Jetcane!
[Jetcane] 8:45 pm: Thanks R44
[Jet Moses] 8:43 pm: Andrew, real quick. From 2001 to 2005, we saw the same guys, game in and game out. Guys like Cotchery and Bryan Thomas never got a shot. Have members of the media taken notice of the great job Mangini has done getting everybody involved? Even BJ Askew is making plays, and I never thought I would ever see that.
[Andrew Gross] 8:46 pm: Mangini definitely likes getting everybody involved. That was one of the topics I spoke to Tannenbaum about yesterday. Actually, he brought it up when I asked about the team's depth. He said the team's depth was all playing so he was confident in their abilities. He specifically mentioned Askew, Kassell, both rookie Smiths.
[Jet Moses] 8:46 pm: Cool!
[Andrew Gross] 8:47 pm: Also, on Bryan Thomas, big year for him in a contract season. He's definitely earned some money for his next contract.
[rsherryjr] 8:47 pm: AG, thanks for taking the time to be here. In light of his recent performance and some of the flashes he has shown recently, do you think Mangini has found a spot for Robertson in this defense? Also, do you think D Rob has a future here?
[Andrew Gross] 8:48 pm: D Rob is so tough to read. You see the potential there but it's so clear he's not a 3-4 nose tackle and his cap number is high. I'm sure Tannenbaum and Mangini are thinking they could get two players for that price. My guess is Robertson might have a new address next season.
[GreenBeans] 8:48 pm: Is Chad Pennington the Come Back Player of the Year at this point? Did anyone at Hofstra expect him to come out and play at the level (mostly good) he has this season?  Thanks again.
[Andrew Gross] 8:50 pm: Well (had to do that, inside joke with media since Chad starts every sentence that way). If you talk to the players, they all say they knew Chad would come back because of his drive and work ethic and competitive nature. If you talk to anybody else, it has to be a surprise. Coming back from two rotator cuff injuries is fairly unprecedented. I know I'm surprised by the level of his performance.
[Andrew Gross] 8:52 pm: Sorry, missed the question about comeback player of the year. Absolutely Chad should win that.
[Andrew Gross] 8:53 pm: yeah, Chad' great. It' a shame the media only gets to talk to him twice a week – after the game and on Wednesday's.
[R44] 8:49 pm: We've talked a bit about Schlegel being a "reach� in round 3…..I thought so too (projected him as a 6th rounder at draftdaddy.com)…….But I really liked Eric Smith. Thought he'd go in the early 4th (was the Jets 2nd 3rd rounder)…..Question is: How much does the Jets staff like this kid? Is he potentiol starting material down the line?
[Andrew Gross] 8:51 pm: I think the coaching staff definitely likes Eric Smith. I'm not sure he'll be a starter anytime soon but he'll definitely be a key contributor in nickle and dime packages.
[Smizzy] 8:53 pm: Andrew,Thank you for taking the time out to talk with us tonight. My question is about the final 7 games of the season. How do you see the final 7 games shaking out for the Jets? The schedule looks weak. Do you think it's possible for this team to win 10 games this year?
[Andrew Gross] 8:56 pm: Let's go through it, if they lose to Bears, they're 5-5, Houston's playing better, so is Green Bay. But out of Houston, GB, Buffalo, Minnesota, Miami, Oakland stretch, it's reasonable to assume minimum four wins. So either they need win over Bears or to get one more out of that bunch, which probably means winning either at GB or Minnesota. Miami on Christmas night might be a real tough one now because it looks like Harrington's found a comfort level.
[Boozer76] 8:56 pm: In the preseason the media, namely Cannizzaro and Hutchinson, were extremely critical of Mangini as well as the entire Jets regime all the way throughout the preseason. They clearly were not happy with the way things had changed from the Herm era in terms of media access. Hutch was even quoted as saying that he and media will "drive Mangini out of town soon enough.� Has that feeling changed in general, or are most of the media guys still ready to pounce at the first sign of trouble?
[Boozer76] 8:56 pm: Also, do most of you feel that Mangini is a better all around coach than Herm?
[R44] 8:57 pm: Good question Boozer!
[Andrew Gross] 8:58 pm: Not to be wishy-washy, but I really don't want to speak for the other beat writers. I have too much respect for them to speak out of turn. I think Mangini is a better coach than Herm but I only saw Herm from a distance, pretty much the way you guys saw it. I saw a good motivator who couldn't manage a game and was too conservative. That's clearly not Mangini. I think, in general, the NY media has been known to pounce once in a while.
[Andrew Gross] 8:59 pm: I will say that the media, in general, is not pleased that Mangini does not give any real information and sidesteps many questions.
[JonEJet] 8:59pm: Andrew, this team is tough to read, but it was nice to see them go out there and defend their coach against the Pats. What is your feeling about this group….is it a family like atmosphere there at Hofstra, and how do they compare to other Jets teams as far as team unity?
[Andrew Gross] 9:02 pm: Again, this being my first season on the beat, it's tough for me to compare this group with others. I was out at Hofstra occassionally in a backup role and I remember thinking I would never want to cover this team. That was because the players, under Herm, Groh and Parcells, treated the media with disdain during locker room time and, often, there were very few players available. That is totally not the case this season.
[Andrew Gross] 9:03 pm: The players have been friendly during the 45-minute locker sessions and there does seem to be a closeness among the players. There's certainly plenty of joking when we're in there, and not always at our expense, either. And even when they do get on us (mostly about the way we dress) it's friendly and not threatening.
[JonEJet] 9:04 pm: I think you could tell they were close just by the way they reacted to the win,,,,,thanks.
[R44] 9:04 pm: Andrew, is there a lesser known player in the Jets locker room that players and coaches just love for their attitude and work ethic, that could be a factor -down the road…maybe a McChesney type? Parcells and Belly like those type players.
[Andrew Gross] 9:05 pm: Absolutely, it's always a good sign when the players say they had the coaches back. Which is what makes Belichick's behavior even stranger.
[Andrew Gross] 9:06 pm: Chris Baker and Jerricho Cotchery were those players in training camp and you see how they've been rewarded.
[Jet Moses] 9:07 pm: Cotchery is having a break-out season.
[Andrew Gross] 9:07 pm: S Rashad Washington is a lesser-known but with a big reputation in the locker room for his special teams play.
[Andrew Gross] 9:08 pm: He's a Mangini-type player. Quiet and tough as nails (to use a cliche). Mangini also likes Coles even though he's not quiet but he's tougher than nails.
[Andrew Gross] 9:09 pm: I was talking about Cotchery at the start of the last post.
[Boozer76] 9:09 pm: Andrew, Chad has done a tremendous job coming off of 2 shoulder injuries. But I think it's fair to say he has been far from lights out, and has never been what he was in 2002. Do you think that at his age he can improve or are we seeing the best of what's to come from him? Also, do you think that he is absolutely the guy that Mangini and Co. go with in the future (2007 and beyond)?
[Andrew Gross] 9:10 pm: I think Pennington has earned the right to be the guy in 2007. He is what he is. At 30, he's physically not going to make leaps and bounds. But he's finally in the perfect system for him becuase he is so smart. The no huddle is doing wonders for him.
[R44] 9:10 pm: Who is going through the motions for the Jets and is probably gone after this season?
[Andrew Gross] 9:11 pm: Let's put it this way, if I can see a player is just going through the motions, then Mangini and the coaches can certainly see it, which means that player wouldn't be playing. McCareins is certainly not happy to have lost his starting spot, ditto for David Barrett, who doesn't believe he's not healthy, as the Jets keep putting on their injury report. I'ds say both are gone next season.
[Sperm Edwards] 9:12 pm: What position do you think the Jets are most likely to upgrade or change in the offseason?
[Andrew Gross] 9:14 pm: Defensive line comes to mind immediately. Plain and simple, they need a nose tackle, it's somewhat amazing they've gotten to this point this season with their D-line personnel. I don't know what pos's available in the draft and, frankly, I'd feel more comfortable with a veteran there so I'd look for them to be active in the free agent market for a NT.
[Jet Moses] 9:14 pm: Andrew, please don't tell me that you think Justin Miller is the long term replacement for Barrett.
[Jet Moses] 9:15 pm: Great special teamer but…
[Andrew Gross] 9:15 pm: No, no, no. You saw against the Patriots that Drew Coleman was in for Miller. They love Miller for his return ability but the guy has trouble tackling and that's a no-no to Mangini.
[Jet Moses] 9:16 pm: Cool! I like Drew.
[Andrew Gross] 9:17 pm: He should progress. He's a little small and it seemed like he lost confidence when it mattered most in the Patriots game. A shame his 35-yard interception return was called back on that silly penalty called on Hobson.
[R44] 9:17 pm: Andrew, thanks for helping us tonight…how often does the current Jets regime workout street free agents? I mean do you go to work on Tuesday and see new faces around?
[Andrew Gross] 9:18 pm: In the lock-down world of the NFL, we're not allowed into the compound on Tuesdays. They work out players essentially on a weekly basis, most often, we never know about it.
[R44] 9:19 pm: Thanks Andrew…..I guess if no one else has any questions, we should all thank Andrew for his time…and let him know Max will transcript this chat, which will be read by thousands's of Net surfers.
[Sperm Edwards] 9:19 pm: Andrew you've been absolutely great.
[Boozer76] 9:19 pm: Andrew, I think we've all seen what the Jets can do when firing on all cylinders and believing in themselves. Do you feel they have a shot to win against CHI this weekend, or do you think there will be a letdown/hangover from last week's win?
[Andrew Gross] 9:20pm: No letdown this week, how can there be when they're playing an 8-1 team. Trust me, athletes go into every contest thinking they can win. It's just everybody else who doubts them.
[Andrew Gross] 9:21 pm: Hey, everybody, thanks for having me, I had a great time, it's always interesting hearing your opinions. If I could give myself a quick plug, I'm always available for chats on my blog at www.lohud.com/blogs. Would love to hear from you guys.
[Sperm Edwards] 9:23 pm: OK thank you again Andrew. We'll have to do this again.
[Sperm Edwards ] 9:23: A link to Andrews' blog can be found on the home page under the Jets News dropdown menu.
[Andrew Gross] 9:24 am: Anytime you guys want to invite me back, just let me know. Hey, N.C., great state. Have a great night everybody and enjoy Sunday's game.
Videos
Aaron Rodgers Injury Fallout & Jets/Bills Recap