Week 16 Preview: NY Jets at Miami Dolphins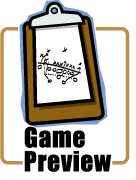 By Tom Kiss
It's that special time of year, there's a buzz in the air and Santa Claus is coming to town this Monday.  NY Jet fans all have one thing on their list, a playoff berth.  For that to unfold the Jets must win on Christmas night against the Miami Dolphins.  Earlier this season the Jets defeated the Dolphins 20-17, though the Jets had control basically all game, until the then still adjusting defense could only hang on just enough.  After that game, many Dolphin players referred to the Jets as an inferior team.  Now, as if the playoff race wasn't enough of a push for the Jets, they have bulletin board stuff.  When the Jets have the ball:
Coming off a great offensive performance against the Minnesota Vikings the Jets will look to pounce on the Dolphins early.  Chad Pennington will look to dink a dunk all day against a tough Dolphins defense (ranked third overall in yards per game).  While doing this, look for Leon Washington to get the rock splitting time with either Kevan Barlow or Cedric Houston, who has been nursing a calf injury. 
The Jets offensive line will once again have its hands full with Jason Taylor and co.  This offensive line has made great leaps and played well this season, but as we saw from the Bills game, D'Brick is a rookie and Jason Taylor could easily school him. This will be key to the Jets chances of winning.  They need to keep Pennington comfortable in the pocket.  Coles, Cotchery and Baker will look to break some dink and dunk plays for the Jets, but Eric Mangini and Brian Schottenheimer will most certainly look to take a shot or two down the field.
When the Dolphin's have the ball:
Ronnie Brown, listed as questionable, has missed the last three Dolphin games.  He is, however, expected to start so the Jet defense will have to be ready for him.  Brown has struggled in this his second year, but that can be attributed to poor play at quarterback and nagging injuries.  The Jets can also expect to see Travis Minor a bit to spell Brown.
Joey Harrington really returned to good ole Lion form last week.  Despite this, Harrington has shown signs that he has improved since those dark days in Detroit.  Harrington has a plethora of options offensively in wide receivers Chris Chambers and Marty Booker, tight end Randy McMichael, and Brown back in the backfield.  If the Dolphins can get a ground game working, Harrington may be able to rain on the Jets playoff aspirations.
Match up of the game: D'Brickashaw Ferguson vs. Jason Taylor
With 12.5 sacks Jason Taylor is still one the leagues elite pass rusher.  In their first meeting, Taylor netted a sack but was never consistently in the backfield on the rookie Ferguson.  D'Brick will be much better off this week, now having close to a full season as a starter.
Prediction:
Jets 24 – Dolphins 13
Videos
Was Boomer Right to Blast Becton? Former Jets QB Sounds off Against Jets Tackle.