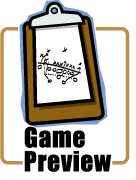 As the Jets prepare to take on the Raiders, the age old question remains.  Are these the same old Jets?  Historically speaking December has not been kind to the Jets.  Yet coming off back to back victories they find themselves controlling their own playoff destiny.  Win and they are in. 
On paper this looks like an easy game for the Jets.  They are at home and are relatively healthy (Dyson is doubtful, Coles will play).  The Raiders will be without Randy Moss, Lamont Jordan and Jerry Porter.  QB Aaron Brooks is banged up, as is Robert Gallery but both will play.  Will it matter?   With a loss the Raiders could lock up the # 1 draft pick.  We all know how Al Davis likes the spotlight.  The odds makers like the Jets chances, making them 12.5 point favorites.  None of that matters though, since they do not play these games on paper. 
When the Jets have the ball:
The Jets only had one penalty last weekend.  They need to continue playing smart football and keep this simple.  No need to over think things.  Run the ball, set Chad up for some play action and do not turn the ball over.   They should run early and often.  Cedric Houston and Leon Washington will  get plenty of chances to show what they can do.  If the Jets can not run the ball and control the clock, things will get interesting.  Oakland's pass defense is good.
When the Raiders have the ball:
Expect plenty of penalties.  It is what the Raiders do best.  Aaron Brooks has been inconsistent this season and all his best weapons are sitting this one out.  The Raiders will try to run the ball but they wont have much success.  Brooks will test the Jets secondary with Dyson sitting this one out.  If they can move the ball through the air, they can make a game of this.
Matchup of the game:
Laveranues Coles vs. Eric Mangini.  If the Jets win, does Coles show his love for the coach by showering him with the gatorade cooler?  This is the only matchup that is worth watching.
Prediction:
These are not the same old Jets.  Jets 24 – Raiders 10
Game Notes:
-With a win Eric Mangini will become only the 2nd Head Coach in NY Jets history to make the playoffs in his first season.
-Jerricho Cotchery needs 92 yards to reach 1,000 for the season.  It would his first 1,000 yard season. 
-Laveranues Coles has already surpassed 1,000 yards this year.  Can you name the last time the Jets had two 1,000 yard receivers in the same season?
-Discuss this and more in our forums.