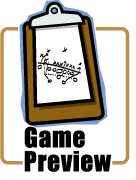 By Tom Kiss
Playoffs!  Go ahead Jet fans, say it with pride, your team is in the playoffs.  After a triumphant 23-3 win at home against the Oakland Raiders, the Jets were ready to get this thing started.  After the 49ers defeated the Broncos on Sunday night the Jets knew they were headed up north to Foxboro to face the Patriots.  This will be the third meeting of the season, with the teams splitting the season series.  The Jets won on the road for their first victory against the Patriots since 2002.  It will be interesting to see how Mangini will coach in his first playoff game.  Will he play closer to the vest than normal or will he be the same gambler we've seen all season. 
When the Jets have the ball:
Chad Pennington will have to play well for the Jets be able to get past the playoff tested Patriots.  The Patriots secondary, with Rodney Harrison out, is not star studded, but as a whole they rank 12th in passing defense while giving up only 200 yards per game.  It won't be easy for the Jets to get going on offense, but look for Mangini and Schottenheimer to shake things up early by using Brad Smith, motions, and play action passing to try and keep the New England defense uncomfortable.
The running game will basically contain Cedric Houston and Leon Washington, with Houston getting 15-20 carries.  The Jets will look to use Washington's versatility as a passing threat as well.  Another key to this game is the fact that Chad Pennington has answered every call this season.  From the questioning of his career before training camp, to his mid season slump.  Pennington has proven his doubters wrong.  He even started all 16 games this season.  This is why Chad Pennington will play much better than anyone anticipates this week.  Look for Pennington to perform efficiently all game long against a tough Patriot defense.
When the Patriots have the ball:
Tom Brady has been a terribly effective post-season player.  With three Super Bowl rings he knows what it takes.  He has two good running backs in Corey Dillon and Laurence Maroney, but the biggest question mark on the offensive side of the ball is their receiving corps.  Reche Caldwell leads the tea with 61 grabs for 760 yards.  Behind him is Ben Watson, their tight end who is questionable this week.  Look for the Jets to gear up against the run, and blitz like mad on passing downs.
Match up of the game:Â  Stephen Gostkowski vs. Mike Nugent
Okay, so these two kickers will never even be on the field at the same time, but their performance will make the difference.  Gostkowski is the rookie who took over admirably for the departed hero Adam Vinatieri.  This move has not affected the Patriots yet, but Vin was money in the playoffs.  Will Gostkowski be able to get the job done?        Nugent on the other hand has as many question marks for the playoffs as Gostkowski, but Nugent has the looking shadow of Doug Brien as opposed to Vinatieri. 
Prediction:Â  Jets 20-Patriots 17