JetNation Chat With Draft Daddy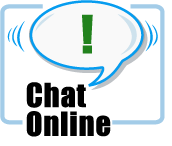 Bitonti and R44 from Draft Daddy were kind enough to stop by our chat room and discuss the upcoming NFLÂ Draft.Â
[JetNation NFL Talk]: bitonti has entered at 8:13 pm
[Max] 8:14 pm: Welcome Bitonti thanks for joining us this evening!  Thanks also to R44!
[Max] 8:14 pm: Hey Bill Parcells is going to start us off with the 1st question.
[Max] 8:15 pm: To everyone else just PM me if you have a question and I will let you know when it is your turn.  This way we don't have multiple questions out there at once.Â
[Bill Parcells] 8:15 pm: Thanks to Bit and R44 for taking the time to do this..my question is about Ryan Sims..what are your opinions about him..should the Jets go after him as a F/A
[bitonti] 8:16 pm: BP usually teams don't let great DT go after their first deal. Sims has been a dissapointment since he was drafted, im not sure as a fan I want to see the Jets give that player his second deal.
[Jetcane] 8:17 pm: Question about our division rivals. Which position do you think the Fins, Bills and Pats need to take as their respective first round picks? Any names they are interested in?
[bitonti] 8:18 pm: wow that's a very big question. Ill start in draft order. Everyone is talking about Quinn to the Dolphins, I still don't know if he falls that far. The defensive line in Miami is long in the tooth, so that's a legitimate option.
[R44] 8:19 pm: Bills, I think need to look at that offense….RB could be a huge need…..also, TE…Miami is an older team, they could have a lot of needs soon….QB, WR, DTÂ  are some needs. Pats need LB's, WR's and maybe another RB abd DB help.
[Jetcane] 8:20 pm: Okay, thanks
[bitonti] 8:20 pm: also with the coaching change in Miami that makes them more difficult to project specifically. With Saban you knew he was going SEC most of the time, players he knew personally, this new coach hasn't established his tendancies in such a way.
[Jetcane] 8:20 pm: Wonder what the Fins will do for QB and if they draft one
[R44] 8:21 pm: Jetcane, the buzz in Miami revolves around Brady Quinn. If they wait until round 2, Kevin Kolb and Drew Stanton become "potential" options.
[Jetcane] 8:23 pm: R44 Quinn would make a big splash in Miami
[Thrawn] 8:20 pm: My question is, who would you rank as the best NT prospects in the draft this year, regardless of round projected?  This year seems heavy on UTs and light on NTs.
[bitonti] 8:22 pm: Personally believe Brandon Mebane to be the best nose tackle in the draft. He's been a big time prospect for along time and is used to being the focus of double teams. This player had an outstanding week in Mobile and could work his way into the late first round pending workouts. People will say he is undersized for the position but people tend to overrate what they expect NT to be size wise – Ted Washington types are the exception not the rule. There are other players…
[bajakian] 8:23 pm: Bit and R44 thanks for coming-What do you think are the Jets biggest offseason needs in order of importance and who are they most likely to acquire in free agency to fill those needs?
[bitonti] 8:23 pm: throughout the mid to late rounds, including Louis Leonard of Fresno State, Walter Thomas of Northwest Miss CC
[bitonti] 8:25 pm: baja the biggest need from my perspective is the defensive end position currently occupied by Kimo Van Olhoffen. He was exposed throughout the year and attacked by opposing offensive game plans. Having Bobby Hamilton as the other player there also is a recipe for disaster.
[bajakian] 8:26 pm:Â I agree that the line play needs to be improved on both sides of the ball.
[bitonti] 8:26 pm: They need another running back to be a tandem with Washington, they need rush defensive ends, they need inside backers to upgrade Kassell and Chatham, and CB/WR depth (can never have enough of either)
[bajakian] 8:27 pm: Are you Ok with the O line?
[bitonti] 8:28 pm: They will probably look for an upgrade along the offensive front, especially a mauler to work at guard or right tackle. I believe they will address many positions in FA but it's not really in the Patriots model to spend big money early. As for your followup question I believe getting Mangold healthy and Brick back up to over 300 would be an instant upgrade of personnel. As I said they need OL but they aren't all that far a way.
[GREENSMACKS] 8:25 pm: what the dilla killa? How is kellens progression going? everyone wants him in but when i saw him last year at camp he looked awful. any pro comparisions on him? also with the RB position, is there anyone the jets are looking at possibly michael bush or leons teammate in college booker or a free agent/ RFA?
[bitonti] 8:27 pm: Kellen didn't look good in his limited time.  Long term prospects?  Hard to say but he is far from a sure thing.
[jetfan4hire] 8:31 pm: With all the talk of trading a 1st round pick for Michael Turner, would there be better value with staying put and taking a RB at 25?
[Max] 8:31 pm: Good question!
[R44] 8:32 pm: 4Hire….It's hard to say with Turner, because he's always had L.T. to cover for him. Not sure he's worth a 1st pick….Few backs are worth that in trades.
[bitonti] 8:33 pm: As for the Jets and RB they are probably evaluating those players but nothing specifically tying the franchise to those prospects. Booker seems to be a faster shiftier prospect than even Leon was coming out, but not as solid in the lower frame, also not as strong a work ethic. Probably not a  compliment to Washington but still an
interesting prospect. Bush it will be interesting to see his agility and speed numbers, I personally am not a huge Michael Bush fan due to durability concerns.
[bitonti] 8:35 pm: On Michael Turner, he was an outstanding prospect out of college but only worth a 4th rounder when he was drafted. People remember the market for Lamont Jordan wasn't all that strong and he was a high second, not dissimilar situation reps wise. Also people talk about Turner to the Jets but they don't talk about whether
SD really wants to move this player. Bradway took the Jordan Insurance Policy for a year over the pick, SD's GM might want to do the same thing. If LT goes down it's Sproles time.
[jetfan4hire] 8:37 pm: but do you believe he is better than anyone after Peterson and Lynch?
[bitonti] 8:38 pm: jetfan4hire running backs come from all rounds, that's a tough one to answer definitively. Did anyone really believe Leon Washington would be winning games for us down the stretch on the road when he was drafted in the 4th round? To answer your question directly no there are probably not any better RB options that are
apparent than Turner, but there are options.
[jetfan4hire] 8:39 pm: thank you
[stormshadow19] 8:34 pm: I want your take on the Lions… what do you feel they'll do? I'm just curious to hear different opinions on the matter. And I like to be different.
[mangenious420] 8:35 pm: Lions? King of the jungle, found in Africa, parts of Asia..
[R44] 8:37 pm: SS, l think the Lions will pick Joe Thomas in round 1…..follow that with a QB in round #2, then go for a TE or LBer in round 3. But it's early and they could have different needs after free agency. Kevin Curtis is a possibe signee at WR.
[bitonti] 8:37 pm: All signs point to Joe Thomas to the Lions. They met with him extensively and there are leaks around the team (WR Furrey confirmed the team's interest in an interview). Whoever the Lions have at QB going forward they are going to have to get better on the OL. Millen isn't a genius but that's a tough one to screw up.
[Jetcane] 8:38 pm: Who knows what the Chargers will do now that they will be changing head coaches.
[R44] 8:40 pm: Chargers had a perfect head coach candidate in Wade Phillips, Jetcane….Too bad, for them they didn't fire Marty last week….Phillips would've had a better chance to succeed in Chargerland with A.J. Smith and the Spanosa familiy, rather than a hands-on Jerry Jones.
[Jetcane] 8:40 pm: Great point, R44. Timing is always so important
[bitonti] 8:40 pm: Jetcane while Schotty is out, the GM smith is still in, he's a very forthright and saavy manager, people will recall he was the guy who traded Eli for Rivers, Merriman and Kaeding. I could see him sitting on the player, even though he will likely walk a year later, simply because that team is built to win currently. It's not like
they can expect alot better than 14-2.
[R44] 8:40 pm: That's the Spanos Family with the Chargers!   Â
[Max] 8:43 pm: The Schotty thing is interesting.  Losing both coordinators is going to hurt though.  I say they slip to 13 and 3!
[R44] 8:44 pm: Losing Wade Phillips is huge…..That's A.J. Smith's pal from Buffalo….
[mangenious420] 8:37 pm: When all my smoke is cleared, who do you feel the Jets will aquire with they're first round pick? Ok, Ok, while we are on the subject what about our 2 second round picks as well.   Â
[bitonti] 8:41 pm: Mangenious wait a sec let me get my magic eight ball.
[bitonti] 8:43 pm: If we were back in the Herman Edwards era all we'd have to do is sit around and wait, cause someone would know – with these cats all bets are off. We can speculate of course, I see certain players as "jets players" but as for whether they get picked or not it will come down to really who falls. 25 is very very tough to project
due to all the variables. It's pretty much no mans land. I can forsee them taking a player that no one really knows alot about like another Bryan Thomas pick
[bitonti] 8:46 pm: Forced to list names i can forsee a DL pick like Mebane, Harrell, Johnson or McDonald – a player that will make the fans at Radio City go "WHO" but actually could help the team alot. I see guys like Justin Blalock, Brian Leonard, Lamarr Woodley, Anthony Spencer as "mangini players" – not sure if they will be there when the Jets want to take them however. Adam Carriker is the ultimate Mangini player but that's a trade up situation.
[Max] 8:43 pm: Hey guys thanks for joining us tonight.  I want you to give us two names.  1 — a player who's stock you feel will skyrocket after the combine?  2 — someone that will go in the Top 15 but you just don't see it.  Basically a player that has bust written all over him despite being a top 15 pick.
[bitonti] 8:48 pm: Maxman i'll take the second one first, I'm personally not a huge buyer on Reggie Nelson. He's supposed to be so blazingly fast but takes very poor tackling angles and im not sure how great his instincts are – safeties are tough to judge in general, someone could get fooled pretty high up the ladder on this player. He didn't
play alot at FLA (was JC transfer) could be a case of striking while the iron is hot. On a personal note I spoke to this player and could be lacking in intangibles.
[bitonti] 8:49 pm: As for skyrocketing i can see Josh Wilson of Maryland (CB) becoming the next Dunta Robinson type of player – the guy no one knows, he runs a 4.3 at Indy and all of a sudden everyone knows him. Someone will seperate themselves at the CB position speedwise, he's as good a bet as any to do it.
[Max] 8:50 pm: Thanks Bit.  I know at Florida he loved being a big hitter.  In the Pros if he tries to be a big hitter he might miss more often than not.
[R44] 8:51 pm: Max, Dwayne Jarrett is a player that has some scouts preplexed. Good height and great hands, but they wonder about his ability against press coverage and he must prove his speed in workouts.
[Max] 8:53 pm: He is a junior right (Jarrett)?  With his size people will love him.  But his speed looks like it will be an issue.  Thanks.
[R44] 8:56 pm: Max, Jarrett is a junior….He's the only U.S.C. junior to leave early — after 2005, they lost a ton juniors — White, Bush, Bing, Justice, etc…
[Max] 8:50 pm: From afosomf:Â  What do you think about my BAMA boy Leron Mcclain as our new FB taken in the 5th round?
[bitonti] 8:52 pm: McClain is a bruiser. He's a guy i thought at first maybe got an invite to Mobile b/c he was local – no way – he's a beast. Very strong player, can block well and even catch the ball a little. Rounds 4 through 6 pending workouts.
[R44] 8:53 pm: McClain and fellow Crimson Tide fullback Tim Castille are both draftable players. It's hard to say which FB's get drafted, until they run at the Combine…..Only a few get drafted each year….and teams can get  "designated blockers" as free agents.
[fatman] 8:52 pm: What do you guys think about Tony Hunt? Do you think he's better than bush and should the jets draft him?
[R44] 8:54 pm: Tony Hunt, according to media reports fatman, is a 2nd to 3rd rounder, pending workouts. He's a Richie Anderson clone, according to some. Not real fast, but does everything right and plays hard. He's a super pass blocker, picking up the blitz.
[bitonti] 8:55 pm: fatman my experience was watching Hunt at the practices not being all that impressed, then that night reading all these accounts from other reporters how he was a monster on the field. Ya know how they say a player lacks a 5th gear, Hunt might lack a 4th gear too. He's not really an upgrade over existing personnel.
[Jethead] 8:55 pm: Bit, we all know your opinion about Drob, which I share. What do you believe Mangini thinks? And what do you think of the Harrell? Thanks.
[bitonti] 8:58 pm: Jethead if we listened closely to Mangini's words in press conferences, he clearly favors Drob and will talk him up when the opportunity arises. Drob has been more vocal lately and putting an impact on the game.  The hype on him was huge and im not sure if he will ever live up to it, but he's at least a red chip player – with upside
to become a blue chip, people forget he is still pretty young.
[bitonti] 8:59 pm: As for Harrell this is a player who comes from a great school, Ellis and John Henderson were Vols as well. He showed a ton of guts playing through a torn tricep tendon for one more game vs Florida prior to surgery, scouts love that (he actually played well and the Vols lost by 2 points if memory serves) The only thing holding him
back is durability.
[fatman] 8:56 pm: okay thank you very much if you had a choice would you take hunt or brian leonard?
[R44] 8:57 pm: Fatman, I would take Leonard over any senior running back — particularly if he runs a 4.45. But whether he'll get a chance to be a true "tailback", is debatable.
[Max] 8:58 pm: From CrazyCarl40:Â  I have a question for the chat, which is fitting since they are Draft Daddy, experts of all things Daddies and Drafts. My question is this: Who fathered Anna Nicole Smith's child?
[stormshadow19] 8:58 pm: Oh lord…
[R44] 8:59 pm: Could be a former co-founder of JN, who used to live in upstate New York?
[Max] 8:59 pm: OH MAN R44 just won Post Of The Week!!!
[Max] 8:59 pm: Classic.
[NJ] 8:59 pm: I was just wondering Riggs – wondering if Garrett Wolfe has any value left? He choked out 2nd half of the season.
[bitonti] 9:01 pm: I wasn't all that impressed with Wolfe in Mobile, then he pulled up lame with a hamstring. He's got value but it's pending a great workout and probably on the second day.
[R44] 9:01 pm: N.J., Wolfe did choke. He's fast — ran a 4.44 at N.I.U. Pro Day once…..He could fit as a Day 2, Darren Sproles type, but it's hard to say….Interestingly enough, some "insiders" trace Wolfe's struggles to an injury to a fairly obscure TE named Jake Nordin, who is a great blocker. He's also a player to watch, as is Doug Free from N.I.U.
[NYJETS3233] 9:02 pm: yea true amd plus he is really small.. like he makes leon washington looks big at 5'9"
[R44] 9:03 pm: I think Wolfe is about 5′ 6″…but as a returner/3rd down back, that's okay….
[NJ] 9:03 pm: Thanks guys  – they wouldn't confirm an injury here in the papers – but you just don't fall that far that fast.
[Max] 9:03 pm: Hey Bit and R44 — give us your top 5.
[Max] 9:03 pm: Not best athletes but who will be the 1st 5 players drafted.
[bitonti] 9:04 pm: Max i still believe al davis isn't going to change and he takes Calvin at number one. I might be the only person in the draft world who doesn't buy Russell to Oak but that won't stop me from believing it.
[R44] 9:05 pm: Max, I'd say Jamarcus Russell, Joe Thomas,  Calvin Johnson, Brady Quinn and A. Peterson could be the top 5 picks, depending on needs.
[bitonti] 9:05 pm: The man is so out there he introduced his new HC as Lance Kiffin im not going to buy he's turned over a new leaf on drafting Qbs early.
[Max] 9:06 pm: Thanks guys!  Brady Quinn is interesting.  So many people love him, so many people want to root against him because of Notre Dame and Charlie.
[stormshadow19] 9:05 pm: Arizona has a top five pick and doesn't need a QB or RB…. and Thomas is most likely a Lion
[stormshadow19] 9:06 pm: Quinn sucks
[bitonti] 9:07 pm: stormshadow did you see Edge play this year, i dunno about them not needing an RB
[R44] 9:07 pm: SS, I agree Az. won't go QB, but I thought Edgerrin James was cooked in 2004…..Last season he was awful for the Cards….Can he bounce back, at his age, with his history of injuries? Will the Cards admit they were fools in handing him a huge deal? We'll see?
[stormshadow19] 9:07 pm: I'd say they need more of an offensive line
[stormshadow19] 9:07 pm: They invested alot in Edge
[stormshadow19] 9:08 pm: But, then again, they have a ton of cap space
[Jetcane] 9:06 pm: Heys guys, thanks for doing this, I know the pay is great for tonite…so, tell me about a couple of the Canes. Jon Beason- I think he will impress at the combine. Merriweather, you think he goes high? What about Olsen at TE? Tyrone Moss?
[bitonti] 9:08 pm: ah yes a Miami question. People say they aren't going to get a player in round 1 that's inaccurate in my opinion. Beason and Merriweather are both players. Obviously Merriweather has off the field issues but the NFL doesn't care who you shoot at as long as you can play. He can play. Beason is the next great Miami LB, and
that's a first round pedigree. I don't know if both make it into the round but they could.
[R44] 9:12 pm: Jetcane, I get a sneaky feeling that Olsen may surprise" people as this process goes forward….He's more of a big wide receiver, than a Kyle Brady blocker…..He's from Jersey, too……once one of the best prep players in the nation…..Moss needs to run fast, because scouts have to wonder about the injuries. He's a good player, though, in a weak senior class for RB's.
[Jetcane] 9:13 pm: Moss definitely needs good times
[Barton] 9:09 pm: Hey riggs & bit, what do you think of RB Gary Russell? Day 1 pick? And how do you rate his upside as an nfl player, can he start? thanks
[R44] 9:14 pm: Barton, Russell is hard to figure, because he really hasn't played much college football and excelled behind the Gophers always stout O-Line in 2005. I hate to sound "cliche", but he'll only be drafted in the top 5 rounds if he wows in workouts.  Just too many question marks, until we get some workout answers.
[Jetcane] 9:11 pm: Hey guys what about that QB from florida? Leak?
[bitonti] 9:14 pm: Cane as you may have noticed I'm not a huge buyer on short QBs in the NFL and Leak isn't very big. That being said he's basically 3 tenths of an inch shorter than Troy Smith and I'd say a better passer, so he can at least be a backup somewhere, with upside as a game manager type. Could be a good WCO guy with his short to mid accuracy.
[Jetcane] 9:16 pm: Thanks for that insight, bit
[Max] 9:18pm:  I know it was discussed a bit earlier, but what do you think will ultimately happen with Brian Leonard?  He cut weight and plans on showing his speed at the combine.  Even if that happens, will he be given a shot as a RB?  Or is his fate simply FB or bust?
[bitonti] 9:20 pm: Max from personal experience im not sure that even with the dropped weight people will believe he has the "moves" or "wiggle" to make people miss as an NFL tailback. He's a great athlete absolutely and he even has the speed to reach the corner, but I don't know how slippery he is… and that's a must in today's hard hitting NFL. He'd be best off in a WCO like lil Schott's that is motioning people around alot and wouldn't be scared to use him in non traditional ways.
[R44] 9:22 pm: It's tough with Leonard. He's fast enough and athletic enough, one would think  to play running back, but he's have a hard time shedding the fullback label…best he can hope for, perhaps, is an Alstott-Dunn type tandem, where he plays the role of the powerback……With Leon Washington on the Jets ( a Dunn type), he could fit in green & white.
[Jetcane] 9:23 pm: Okay, last year everyone said watch quinn this year…
[Jetcane] 9:23 pm: who should we watch for NEXT year?
[bitonti] 9:25 pm: Brian Brohm probable number one overall pick, unless he gets hurt badly.
[Jetcane] 9:26 pm: got it, that makes total sense, bit
[Barton] 9:27 pm: You guys got any NT prospects lined up in the 2008 draft?
[bitonti] 9:28 pm: There's a guy named Red Bryant out of Texas A&M who is a beast, but got hurt. He'd be a top NT somewhere.
[R44] 9:29 pm: Barton, Frank Okam and Glenn Dorsey are two talented junior DT's.
[DefenseWinsChampionships] 9:30 pm: Call me crazy, but I really thought D.Robertson played solid this year
[bitonti] 9:30 pm: DWC you arent crazy Â
[Jethead] 9:30 pm: Thanks guys. This was great.Â
[Thrawn] 9:31 pm: Thanks for the time and answers
[Max] 9:31 pm: Bit and R44 thanks for your time!
[R44] 9:33 pm: Thanks, Max……sincerely  hope  we didn't miss any questions…this tough trying to type and read all at once.
[bitonti] 9:35 pm: Thanks for having us Maxie, Im gonna run now.
[R44] 9:35 pm: Thanks…..
Videos
Aaron Rodgers Injury Fallout & Jets/Bills Recap