Waiver Pickups For The Week (Baseball)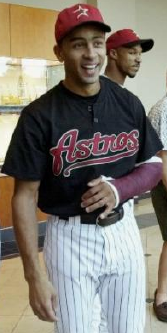 By Mike Dietrich 
Welcome back to our weekly fantasy baseball article on www.jetnation.com.  In this space each week we will offer some players that are probably unavailable in your league and could be useful going forward.  Here are my favorite pickups for the week.
Travis Buck – He is now the everyday player for the A's who hot .330 in spring training and stole 9 bases in a limited amount of time last year
David Riske – Dotel is already injured and maybe be going on the DL for the Royals.  He is the next in line for saves.
Zack Greinke – He has been out for 2 years but is now the 3rd starter for the Royals and if he shows his 2004 form (3.97 ERA 1.17 WHIP) he can be a very useful starter.
Elijah Dukes – He is playing everyday for the Devil Rays with the Baldelli injury and should be a good source of power.
Al Reyes – He is now the leader for saves for the Devil Rays and was effective 2 years ago in a setup role with the Cardinals.
Koy Casto – Nook Logan is now on the DL and he will play everyday.  If he can show the power he had at AA (20 Hr's) he maybe be able to keep the job.
Scott Hairston – He has a job in the ARZ outfield for now and has proven he can hit at AAA with a .333 average and is a manger's favorite.
Alejandro De Aza – He has made the jump from AA and shown from early speed but may kill you in average.  A good short term steals player.
Kip Wells – The magic of Dave Duncan could come into effect here and if he can recapture his 2002/2003 form as the #3 starter for the Cards I can see 13 wins.
Matt Murton – He had a nice year for the Cubs last year and with only Cliff Floyd on the DL and is his way he should provide 25 Hr's and a .300 average.
On the injury front keep an eye on Chris Carpenter who is already having elbow trouble with less velocity all spring.  He is missing his next start.  Also the Brad Lidge meltdown started on opening day, Dan Wheeler could be the man by the end of next week.   Thank you for reading and we will be back next week with more waiver pick ups and injury information.
Videos
NY Jets Phase 3 OTAs, Expectations and a Minor Calf Tweak with Greg Renoff