Rich Cimini Chat Transcript
Rich Cimini was kind enough to visit JetNation.com and chat with us.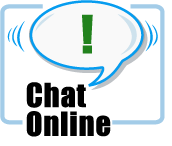 [JetNation.com NFL Talk]: RichCimini has entered at 9:22 pm
[Max] 9:23 pm: Thanks for joining us Rich. When you are ready, R44 will start us off.
[RichCimini] 9:23 pm: Sorry for being so late, folks. Busy night.
[R44] 9:23 pm: Rich, thanks for stopping by. I guess the first question should be do the Jets expect any holdouts once practices begin? What are Revis' and Pete Kendall's status?
[RichCimini] 9:24 pm: I have a feeling both players will be there, although the Revis deal still isn't done. Things could change any minute, but if I had to bet, I'd say they're both there.
[R44] 9:25 pm: Also, this may seem like a strange question, but have the Jets players had to field a lot of questions concerning Mike Vick's situation?
[RichCimini] 9:26 pm: It hasn't happened yet, but I'm sure there will be a lot of Vick/dog questions on Friday, when we get our first crack at the players. From what I hear, it's definitely a hot topic in the locker room.
[4HCrew] 9:26 pm: Thank you for taking the time to join us Rich…There have been some rumblings regarding Kellen Clemens struggling within this system, any word on this?
[RichCimini] 9:28 pm: I don't think it's the system. His decision making, I'm told, has been good. From the practices I saw, the ball wasn't coming out cleanly. He wasn't spinning it, as coaches like to say. I know the team feels the same way, but I don't think they're down on his or anything that extreme.
[Bill Parcells] 9:28 pm: Hi Rich, thanks for doing the chat, it's much appreciated. How do you think Pennington will do now that he is finally healthy, and has a running game, an unpredictable play caller and a smart head coach?
[RichCimini] 9:30 pm: I think Chad will be improved over last season, although don't expect Manning or Carson numbers. I'd say 17 to 20 TDs, but he has to cut down on the INTs. Jones' presence should open up lanes in the play-action game, which wasn't too effective last year.
[johnny green balls] 9:30 pm: Thanks again for stopping in. Mangini was lauded as a creative motivator last year, showing boxing films to the team. 2 part question, do the players feel he is a better motivator than Herm (whose strength, we are told, was motivating players) and have you gotten a sneak peak at any new techniques Mangini will use this year to inspire the troops?
[RichCimini] 9:33 pm: There are different ways to motivate: Herm did it with fiery speeches and warm/fuzzy relationships with the players. He made the players feel like they couldn't let him down. Mangini motivates with fear. Screw up, and you sit down or lose your job. Both ways can be effective, depending on the make-up of your team. Frankly, I'm getting a little tired of the boxing stuff. I'm sure the players are, too, but Eric told me last week he has some new stuff up his sleeve. Maybe he'll bring in Chris Rock.
[Max] 9:33 pm: Rich who is the funniest celebrity Jets fan — Jay Mohr, Adam Sandler or Kevin James?
[RichCimini] 9:34 pm: Wow, tough call. That's like choosing between Manning, Brady and … um, can't think of another good QB. I'd take Kevin James, he's a Long Island guy, so I go for the locals.
[rick34125] 9:34 pm: Rich, what did you think of Sean Ellis' performance last year and how do you think he will do this year?
[RichCimini] 9:35 pm: Shaun was average at best. He doesn't like the 3-4, but he'd better get used to it. One more average year and they'll start coming after his salary. Maybe they should rotate him with Coleman, Kimo, Haynes, et al.
[bstigy] 9:34 pm: Has brad smith gotten any reps at QB?
[RichCimini] 9:36 pm: Saw Brad Smith getting QB reps during post-practice workouts at minicamp. He'll never admit it, but I really believe he'd drop WR and RB in a second to play QB.
 
[Jet Moses] 9:38 pm: Hi Rich thanks for stopping by. Maybe 'cos it's slow but there were two feel good stories recently about Andre Wadsworth? What do you think?
[RichCimini] 9:40 pm: Moses, I did one, too, back in April. How can you not root for a guy like that? I'm sure he'll be a hot story in camp. He's a longshot — two-a-days are going to be agony for his knees — but it would be remarkable if he made it.
[gojets111111] 9:42 pm: Hi rich, thanks for stopping by.. do you think that Mangini ..knowing for a while now that the Pats are the first game ..will have a great plan in place or just play them the same way the Jets did last yr? I believe we need to beat the Pats more consistently and was wondering how this will be done.Thanks
[RichCimini] 9:44 pm: Teams always do more scouting for their first opponent, and this will be no exception. Game plans are dictated by matchups, and a lot could change between now and opening day. One thing the Jets have to do better is run the ball. Some team insiders told me they couldn't believe how they were manhandled by the pats in the playoff game.
[madmike1] 9:47 pm: Rich, 2 questions about the oline: Hows the D'Brick weight situation? and am i right to be terrified of the right side of the oline…?
[RichCimini] 9:50 pm: Brick was about 300 in June, so I suspect he's around there. The key will be maintaining that weight. Look, he's never going to be a mammoth road grader. What he needs to do is get more stamina because he really wore down late last season. He also needs to develop a mean streak, but Im not sure that he can developed. I know the team was concerned by his performance last year. As for the right side, it'll be ok. Not great, just ok. Clement is better than people think … a little.
[jetheelz] 9:53 pm: Hey RIch, thanks for taking the time for this chat. Lets rep UNC for a minute. What kind of role do you see Wallace Wright having this season? Just more of the limited special teams stuff, or anything additional to that?
[RichCimini] 9:54 pm: They really like him. He's going to have to be a jack-of-all trades guy. I can't see him cracking the receiver rotation, but he's a good kid and a hard worker. Mangini likes his intangibles.
[Bugg] 9:55 pm: Rich-thanks for taking the time. Any rookies look better or worse than expected/ And suprises among the picks and free agents? Also, Richard Seymour was today placed on the PUP, as he was last year. You hear anything besides Belichick being himself?
[RichCimini] 9:56 pm: Belichick puts everybody on PUP, don't read into it. Stuckey looked pretty good in minicamp, but we'll see once the bullets start flying. I was disappointed with Revis' hands as a PR; he's gotta improve that,
 
[R44] 9:55 pm: Rich, what's the deal with Tim Dwight and Matt Chatham going on the PUP list? I assume Chatham will return, but what are Dwight's chances of extending his career here in Ne York?
[RichCimini] 9:57 pm: Dwight had a serious foot injury last year and I'd be worried about his future. Not sure about Chatham's injury.
[4HCrew] 9:57 pm: Based on Robertson's salary this year could be an important one from him. What do you see out of the DT position this year?
[RichCimini] 9:58 pm: This is a fish-or-cut bait year for D Rob. He's cap number soars to $12M in '08, which means the Jets will have to decide whether to get out of the deal or renegotiate. DRob is getting better at NT, but the Jets gave up 5.0 yds pc over the last 8 games, which tells you something.
[Max] 9:59 pm: Rich it is now reported that training camp will remain in Hofstra next year (2008) as well. Any chance they are never going to move camp and will remain at Hofstra permanently?
[RichCimini] 10:00 pm: no, they want out of Hofstra. 08 camp is definitely there, but I believe there's still a chance they could move to NJ for the 08 regular season … although that might be a long shot.
[RichCimini] 10:00 pm: I can take a couple of more. Good stuff, guys.
[Max] 10:00 pm: Intersting, thanks!
[Jet Moses] 10:01 pm: Rich, Dec 30, last game of the season against the Chiefs. Herm comes back to the meadowlands. Do you think this will be an emotional day for Mark Canizzaro?
[RichCimini] 10:02 pm: I think Mark will buy him his morning coffee, deliver the paper to his room and drive him to the stadium. Mark has never been the same since Herm left. I think he has separation issues.
[Jet Moses] 10:03 pm: Ha!
[greengal] 10:03 pm: Hi rich! Thanks so much for taking the time out of your schedule for this chat What do you think J-Mac's role will be this year? Is he destined for the #3 spot?
[RichCimini] 10:05 pm: I don't think J Mac has cemented a spot yet. If a couple of young kids have really good camps (Smith, Stuckey), they could dangle JMac in trade talks. Some team is bound to lose a WR. I think J Mac also expects the Jets to come after him, trying to get a pay cut. Stay tuned.
[4HCrew] 10:05 pm: At what point do you think the jets start talking new deal with Rhodes and will it have to mimic Troy P in Pitt?
[RichCimini] 10:07 pm: I'd love to see Rhodes get a new deal, but if he asks for Polamalu money, he's crazy. Troy has 4 Pro Bowls and a Super Bowl ring. That said, the Jets should try to get him done before his value really skyrockets.
[R44] 10:07 pm: Rich, thanks for joining us tonight. To wrap things up, can we get a prediction from you? Will the Jets make the playoffs, or will they slide back in the pack?
[RichCimini] 10:09 pm: A prediction? Wow, you guys are tough. Right now, I'd have to lean toward backsliding a bit (tougher schedule, etc.) but you never know. I picked 6-10 last year. That was real genius, huh?
[Max] 10:08 pm: Hey Rich thanks for your time. Jetnation.com appreciates what you have done for us. Last thing a few people have asked is there any truth at all to the Culpepper rumors?
[RichCimini] 10:09 pm: No truth to Culpepper rumors. Trust me on that one.
[Smizzy] 10:09 pm: Rich it's always a pleasure to have you here and we appreciate you coming out tonight. We look forward to your articles!
[Bill Parcells] 10:10 pm: Thanks for your time, Rich
[rick34125] 10:10 pm: You're the man rich
[4HCrew] 10:10 pm: Thank you Rich looking forward to your articles
[Jetcane] 10:10 pm: Thanks Rich!
[TaborJet] 10:10 pm: Thanks for your time!
[rick34125] 10:10 pm: Hey and go easy on the team this year big guy
[green_blood] 10:10 pm: Your articles don't give me a headache like other beat writers!
[johnny green balls] 10:10 pm: Thanks Rich
[jetheelz] 10:10 pm: Thanks rich
[jetophile] 10:11 pm: Thanks, Rich. Enjoy your summer likewise.
[greengal] 10:11 pm: thanks rich!
[Max] 10:10 pm: Rich Cimini was just voted the best Jets reporter. Check out his blog — Jets Stream.
[RichCimini] 10:11 pm: Thanks, again. Always a pleasure. You guys ask better questions than the beat writers. Maybe I'll bump into some of you at camp. Enjoy the summer!
Videos
JetNation
4.6K
Subscribe
Blowout win for Zach and the Jets as Gang Green Drops Houston 30-6