Week Two Preview: Jets At Ravens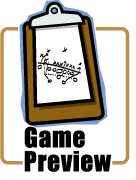 By Tom Kiss
 
Last week was a week to forget for Jet fans. Coming into the week one match up against the New England Patriots, many Jet fans thought they had a good chance and that we were as good, or at least close to it, as the hated Patriots.
That thought was erased midway through the third quarter of the Patriots 38-14 obliteration of the Jets. Then Pennington went down. This has become a hot subject this week, especially after the cheers for whatever the fans were cheering for when Pennington hobbled of the field, be it for Pennington's injury or just giving Clemens support. Regardless, without Chad the Jets are in serious trouble. There is no doubt that Clemens will get his shot and probably be a starter for the Jets, but most would have hoped for later rather than sooner. Oh yeah, the Jets are playing the Ravens this week. How about that for luck, huh?  Kellen Clemens may be making his first NFL start against the Raven Defense, sound familiar?
 
When the Jets have the ball:
There has been much speculation as to Pennington's status this week, but it looks as if that is just a smokescreen by the Jet coaching staff. Clemens will be the guy, and it will be interesting and exciting. He brings a stronger arm than Pennington, but that's it. Who knows how he's going to handle that Raven defense, with Ray Lewis (bicep) apparently ready to go. Expect to see Clemens get some opportunities to throw, but he should also be on the run quite a bit.
Jerricho Cotchery and Laveranues Coles will need to be on their game with the inexperienced QB playing, though the key to this game will be the offensive line.
Last week, the Jets offensive line looked like absolute garbage. The left side of line, looking like it was missing something important (see Pete Kendall), was blown away by a Patriot defense missing Richard Seymour and Rodney Harrison.  D'Brickashaw Ferguson and Adrien Clarke were beat by Jarvis Green, by himself, on the play which ended with Pennington injured. That is unacceptable from a number 4 overall pick. Thomas Jones may have to do this by himself, not easy against the Ravens.
 
When the Ravens have the ball:
Baltimore has its own quarterback issues this week, with Steve McNair nicked up and Kyle Boller waiting in the wings. The Jets will look to put constant pressure on Boller if he's playing, while not allowing McNair to be too comfortable either if he's in there. Expect McNair to go and look to continue to rekindle his relationship with Derrick Mason after the two connected for 7 catches and 76 yards. The Jet secondary must step up and play to their abilities after last weeks debacle.
The Baltimore Ravens took the biggest Jet killer, not named Brady, out of the AFC East and now he can kill them again. Willis McGahee will jump start the Raven offense, much like he did in Buffalo. In his career, McGahee has rushed for 843 yards on 138 carries, a staggering 6.1 avg. that has continually hurt the Jets. The good news for the Jets is that Jonathan Ogden will not be 100% if he plays. This could give the Jet defense a chance to blitz with success for the first time this season.
 
Match up of the game:
As always, Willis McGahee vs. Jonathan Vilma. 
Though McGahee has run all over the Jets, Vilma will step up in a big way this week as he and the Jet defense look to show that last week was an exception, not the rule. The Jets need Vilma to start playing like he can play in this system, otherwise it may be elsewhere for Vilma.
 
Prediction:
NYJ 17 Bal 20
Videos
Aaron Rodgers Injury Fallout & Jets/Bills Recap