Week Four Preview: Jets At Bills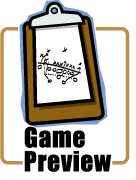 By Tom Kiss
Last week against the Miami Dolphins, the Jets picked up their first sack, turnover, 100-yard rushing performance from Thomas Jones, and most importantly, their first win. 
Despite the good feeling when the Jets took a 31-13 lead, the Jet defense went into some sort of comatose, allowing Ronnie Brown to continue to torch the defense on an array of rushes and screens.  So, after the late collapse, the Jets do not look like a playoff team yet, but as we saw the first three quarters, this Jet defense has certainly got the ability to play like a playoff team. 
Against the Bills this week the Jets have a team on its heels.  At 0-3, the season is almost over for Bills fans, and with JP Losman out, Trent Edwards is the starter.  Sound anything like a trap game?  If the Mangini regime wants to show Jet fans something, they must dominate the Bills the way they should.
When the Jets have the ball:
The struggling Jet offensive line played very well last week, allowing Pennington to make throws and Thomas Jones to make cuts.  Jones looked better and better as the game wore on, and his massive stiff-arm in the 4th quarter was a really encouraging sign.  D'Brickashaw Ferguson looked good against Jason Taylor and company, befuddling Taylor all day.  The Jets will look to keep the ground game going, and also look to get Jones his first Jet rushing TD.
Chad Pennington silenced many critics last week after his 2 TD performance.  After Kellen Clemens almost brought the team back in Baltimore, it seemed that many Jet fans wanted to see Clemens get the starting job.  Pennington, as he has time and again, went out there and played well.  He made important throws, and energized the crowd with a "massive" spike after his TD run.  This week against a hobbled Terrence McGee, look for Pennington to hook up with Coles quite a bit as the Jet offense attacks the injured corner.
When the Bills have the ball:
Trent Edwards was drafted in the third round in this years draft out of Stanford.  He will be making his first ever NFL start, and the Jets will look to take advantage of his inexperience.  The Jets will use an array of blitzes from all sides to confuse Edwards and create sacks and interceptions.  Lee Evans and Roscoe Parrish are very dangerous receivers and Parrish is especially dangerous in the return game.  The Bills will try and take some shots downfield to the two deep threats, and the Jets have given up big plays a few time this year.
Marshawn Lynch has shown signs that Marv Levy may just know what he's doing in the draft.  Lynch so far has amassed 228 yards on 57 carriers and a couple TD's.  The Bills will try and get the ball going on the ground to take pressure off Edwards, and the Jet defensive front will look to improve on its ability to make plays and contain Lynch.
Match up of the game:  Laveranues Coles vs. Terrence McGee 
Coles will try and make McGee's ribs a little more sore by running all around the field.  McGee will be trying to contain Coles with those bad ribs, good luck.
Prediction:Â  NYJ 28 – BUF 17
Videos
New York Jets OTA Presser Takeaways, Aaron Rodgers' Impact and Summer Delusion