Week Five Preview: Jets at Giants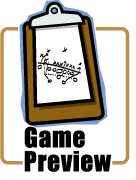 By Tom Kiss
Last week, in Buffalo, the New York Jets lost an opportunity to reach .500.  By letting a banged up Bills team with a rookie quarterback beat them, the Jets fell to 1 and 3. 
Last week was a game that the Jets should have won since they are simply the better team.  Chad Pennington played well but made two very costly interceptions.  The offensive line, a week after a stellar performance against the Dolphins, looked like it took two steps back against a Bills defense that had been very poor until facing the Jets. 
The Giants, on the other hand, are coming off of two straight wins, including an 11 sack defensive performance on Sunday night against the Philadelphia Eagles.  This presents a dangerous and important game for the Jets this week, as a 1-4 start would ultimately destroy the Jets season. 
When the Jets have the ball:
Thomas Jones is a key to the Jets offense.  In the only 100-yard performance of his early Jet career, Jones ran the Jets to victory.  In the other three games he has averaged just 48 yards per game.  This is something that must be improved on for the Jets to have a shot this week.  The offensive line, D'Brick being highly important again this week, must allow the running game to be successful otherwise the Giants could be teeing off on Pennington all day. 
Speaking of Pennington, the Jets must find a way to move the ball downfield.  Last week Pennington looked like he was almost afraid to go downfield much of time, dumping passes off to Leon Washington all over the place.  Again, if the running game can be successful, the Jets can take advantage of a relatively weak Giants secondary by utilizing the play action.  The Jet offensive line is the key to this game, and look for them to struggle at times against Osi Umenyiora and company.
When the Giants have the ball:
Eli Manning looked like he may have turned the corner in week 1 when he put up 4 TDs versus the Cowboys. Since then, however, Manning has looked like the same old Eli, low completion percentage and a bad TD/INT ratio.  Look for the Jets to try and create some pressure, something they haven't done all year, by utilizing the 4-3 more this week.  Look for the Giants to pick on rookie CB Darrelle Revis much like the Bills did last week while throwing 11 passes his way. 
Derrick Ward was drafted by the Jets in the 7th round of 2004, he roomed with Jerricho Cotchery, and then was cut and has been with the Giants the last two seasons.  This year he has played extremely well since the loss of Brandon Jacobs, gaining over 80 yards in each game thus far. 
The Jets will look to continue to improve their defense, as they have played better since the end of the third quarter against Baltimore.  The run defense has looked better the last two weeks, but the defense has to do a better job of halting drives and making opposing teams take 3 instead of 7.
Match-up of the game: D'Brick & Anthony Clement vs. Umenyiora and Michael Strahan
The bookends of the Jet offensive lines have their hands full this week.  Ferguson will have to work hard to keep Umenyiora off Chads back, but the scariest match up is on the other side of the line.  The Jets may send help to D'Brick, but Strahan could very easily handle Anthony Clement all day long.
Prediction:
NYJ 20 – NYG 10
Videos
New York Jets OTA Presser Takeaways, Aaron Rodgers' Impact and Summer Delusion