Week 7 Preview: Jets At Bengals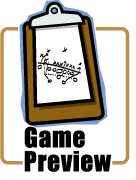 By Tom Kiss
After last weeks 16-9 loss against the Philadelphia Eagles, the New York Jets offense has scored exactly 3 touchdowns in its last 12 quarters.  That is as bad an offense as you will see. 
At 1-5, the Jets could easily be 5-1 but the team has let every opportunity to win games slip away.  The offense has looked stagnant, and the play calling has been questionable.  Sounds like a typical season for a franchise that never does well with lofty expectations before the season.  As of right now the Jet offense ranks 30th in total yards while the defense ranks 28th in yards allowed. 
Going into Cincinnati this week will be dangerous as the Bengals, at 1-4, are a much more dangerous team offensively than the Jets, however their ineptitude defensively has cost them some games.  This could be a close game where the Jet offense comes to life, or it could be a drubbing if Cincinnati's defense plays at least half as good as the offense can.
When the Jets have the ball:
It looks like the Jets will go with Chad Pennington again, and that is a mistake.  Before Pennington had his first rotator cuff surgery following the 2004 season, he had thrown for over 8,000 yards with 53 touchdowns and 27 interceptions.  Since then, those numbers are at 4,821 yds. with 25 TD'd and 25 INT's.  The fact is, he is a different quarterback now, not the next Montana, that ship has sailed.  Against the Bengal defense this week that has been very poor, Pennington might be able to save his job for a while with a good performance.
Thomas Jones looked great against the Eagles, though he was undervalued late in the game by the Jet coaching staff, passing on giving him the ball on 3rd and 4th and 1.  The Jet offfensive line has really settled down after a terrible first few weeks.  If they can continue that progress, Thomas Jones may actually be able to score a touchdown (and finally help my fantasy team).
When the Bengals have the ball:
Weapons.  That's what the Bengals have on the offensive side of the ball, the mini-Colts as I like to think of them.  Carson Palmer who already has eight interceptions this year will look to keep on feeding his hungry receivers, Chad Johnson and T.J. Houshmandzadeh.  Those two receivers have combined for 10 of Palmers 12 TD's, seven going Houshmanzdadeh.
Rudi Johnson has been nursing an injury to his hamstring and is listed as doubtful.  That puts the onus on Kenny Watson who has looked pretty good in limited action thus far this year.  Look for the Bengals to see if Watson can get loose against the Jets questionable run defense this week, and if he can be successful the Bengal offense might be able to take off.
Match up of the game: Chad Pennington vs. Himself 
It could just be me, but aside from his physical liabilities, Pennington looks like he's been affected mentally by the criticism he's received this season.  Perhaps now that he knows his time could soon be over, he has not been responding to the challenge.  Pennington must overcome this if he wants to be successful.
Prediction:
NYJ 24 – CIN 38
Videos
Aaron Rodgers Injury Fallout & Jets/Bills Recap