Week 8 Preview: Jets vs. Bills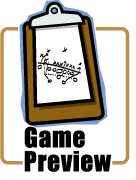 By Tom Kiss
After last weeks devastating second half collapse against the Cincinnati Bengals, Eric Mangini looked like a man at the end of his rope.  Well, at least when you compare his normal neutral demeanor to his mildly angry press conference. 
It also seemed as though Chad Pennington's days as the Jets starting quarterback were over.  Despite a tremendous first half, Pennington struggled in the second half, and almost on cue, Pennington threw an interception that was returned for six on what was the Jets last shot.  This has been a theme for Pennington since his first shoulder surgery, proof that Pennington has a hard time passing the ball when the other team knows its coming.  Pennington just doesn't have the arm to zip the ball in through coverage. 
We'll see how long Mangini sticks with Pennington if he struggles coming out of the gate.  The most amazing thing is that Pennington last year had to fight for a roster spot and now it seems like Mangini drafted him not Clemens.  Maybe it's just me, but it seems like this season the Jets have a completely different head coach.  Last year Mangini was gambler, going for it on 4th and ones, onside kicks left and right, now he looks more conservative than Rush Limbaugh.  Maybe Mangini should go across the street from Hofstra and take a trip to Kennedy Fried Chicken, put some of that weight back on. 
When the Jets have the ball:
With Pennington getting the nod you can expect to see much of the same from the Jets offense.  A lot of short yardage passing, maybe two or three "deep" balls, and a good mixture of the running game early.  It will be interesting to see if Brian Schottenheimer decides to stick with the running game and give the ball to Thomas Jones consistently throughout the game. 
The Jet offensive line had played well for about 8 straight quarters before the second half began last week.  They will have their hands full against a Bills defense that has been resurgent lately, averaging 17.6 points allowed in their last three games.  Aaron Schobel, who had 26 sacks between 2005 and 2006, has only 1.5 thus far, so look out for a potential big game from him against D'Brickashaw Ferguson.
When the Bills have the ball:
Trent Edwards made his first ever start against the Jets in week 4 and looked good in leading the Bills to victory.  He has looked much more like a rookie since, but his team is 2-1 with him under center.  The Jets will look to blitz, and blitz effectively and get Edwards out of any sort of rhythm.  Lee Evans, still looking for his first touchdown reception, could be especially dangerous if the Bills get the ground game going.
Marshawn Lynch will be the focus of the Jets defense, not that it will make a difference considering the Jets run defense so far.  Lynch has been solid so far in his rookie year, and expect continued success against rookie David Harris and the rest of the Jet defense.  Without Jonathan Vilma, it will be interesting to see how well the Jet defense will play, and could be a determining factor in whether or not the Jets try and deal Vilma this off-season.
Matchup of the Game: David Harris vs. Marshawn Lynch
The Jets traded up to draft Harris for one reason.  He seemed like the perfect fit for their defensive scheme, a run stopping 3-4 middle linebacker.  This week, and for the rest of the season with Vilma going on injured reserve, we get to see what David Harris has.  Marshawn Lynch will be a god test, and the winner of this battle between rookies may have a large outcome on the game.
Prediction:
NYJ 17 – BUF 14
Videos
New York Jets OTA Presser Takeaways, Aaron Rodgers' Impact and Summer Delusion