Week 12 Preview: Jets at Cowboys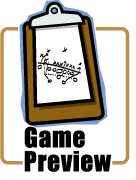 By Tom Kiss
Thanksgiving is upon us and the Jets have two wins. This is not exactly what Jet fans were expecting coming into the season. Last week, the Jets played the kind of game that many people expected them to play. They looked more like the 2006 playoff team than a 1-8 disaster. The defense has had problems applying pressure but they went against a good Steelers offensive line and sacked Big Ben seven times. Willie Parker was only able to muster 52 yards on 21 carries while Thomas Jones ran for 117 yards, his second highest total this year. What happened? Coach Eric Mangini went back to what worked after last years bye week, a more aggressive style of defense. Not only blitzing, which believe it or not the Jets have done often this season, but an aggressive and timely blitz. Offensively the Jets looked alright, not spectacular, but Kellen Clemens was extremely cool under pressure driving the team for the game tying field goal.
So with all that good feeling, it could quickly go south again with the 9-1 Dallas Cowboys led by the Romo to TO combo next on a short week. Terrell Owens has had a resurgent year with Romo, catching 12 of his 27 touchdown passes. The running back combo of Marion Barber (612 yards and 6 TD's) and Julius Jones (428 and 3) could prove to be deadly against a still very suspect Jet run defense.
When the Jets have the ball:
The Cowboy defense is vulnerable against the pass, with Roy Williams essentially unable to cover anything, and the Jets will try and use this to their advantage. Clemens will try and pick apart that suspect pass defense while they Jets will use Thomas Jones often enough to keep the 'Boys honest. The Jets will have to be wary of the Cowboy pass rush however, with Greg Ellis (6.5 sacks) set to go against Anthony Clement, the Jets right tackle. This will be a key as it would seem to be a mismatch in favor of Ellis in this situation.
Laveraneus Coles will probaly not go this week after sustaining an ankle injury last week, so expect to see more passes thrown towards Chris Baker with Justin Mcan'tcatch likely to get the start opposite Cotchery. Thomas Jones will have to work hard for yards this week, but that us something Jones seems to prefer as a way to pump himself up.
When the Cowboys have the ball:
This is the aspect of the game in which the Jets will have the most trouble. As much of a fan as I am, it's hard not to see the Cowboys putting up 30 points to make my turkey taste like crap. The Cowboys will use Jones and Barber to control the clock, and look for big gains out of Owens. The jets will certainly be active in rushing Romo, and expect to see a similar defense that they used against the Steelers mobile field general.
The Jets biggest concern will have to be the legs of Romo, who has been much more successful when moving out of the pocket and throwing rather than playing the typical pocket passer role. The Jets will have to try and run a contain type defense that forces Romo to step up in the pocket as opposed to rolling out left or right.
Match up of the game:
Greg Ellis going against Anthony Clement is a big key to this game.  Ellis could get consistent pressure on Clemens against Clement. Clement, who has said he is looking forward to the challenge, will have his hands full in trying to stop Ellis and it should be an interesting aspect to the game.
Prediction:
NYJ 24 – DAL 31
Videos
Aaron Rodgers Injury Fallout & Jets/Bills Recap