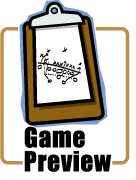 By Tom Kiss
Last week the Jets defense put up a valiant effort, along with the help of some inclement weather.  They were able to hold the big bad Patriots to just 13 offensive points, six of which came on a possession that began at the Jet 3 yard line.  The defense really showed Jet fans what they could do, and it must have been encouraging for Mangini and his staff to see such passion out of a 3-11 football team.
Offensively, the Jets showed much less, as they could not get anything going, once again.  As Mangini and general manager Mike Tannenbaum evaluate the roster for next season, they must see the glaring need for some offensive playmakers.  This week the Jets will take on the Tennessee Titans (8-6) who are still fighting for a playoff spot.  Vince Young and company will present a different kind of challenge for the Jets defense, and LenDale White and Chris Brown present a formidable one two punch on the ground.
When the Jets have the ball:
The big question this week is whether or not Chad Pennington will get the start or if Kellen Clemens will be healthy enough to get the nod.  Word is, from Clemens no less, that he could have come back in the game last week, but Mangini decided to stick with Chad, presumably because he felt Chad could handle the cerebral part of the Patriot defense.  Regardless of who starts, the Jets will have to look to get the passing game going because Albert Haynesworth may be ready to go, and he eats up the oppositions running game for lunch every week he's on the field.
The Jets offensive line is in desperate need of an upgrade (Alan Faneca?) as Brandon Moore has been as steady as the Jets would like.  Adrian Clarke and Anthony Clement have been terrible all year long.  Ferguson, Moore and Mangold are not going anywhere, so the upgrade must come at the other two spots on the line.  For the time being, however, the Jets will continue to try and get some sort of ground game going with Thomas Jones and Leon Washington, though don't expect too much Jets fans.
When the Titans have the ball:
Vince Young has done a good job of leading his team to victory this year, but his average passing ability could be exposed against a Jets defense that has been much better since the bye week.  Darrelle Revis and Kerry Rhodes will look to continue to hold down the fort in the secondary as both have played very well this season.  Young may have to look to the scramble to make some things happen.
The Titan rushing attack has been very good this season, with LenDale White, Chris Brown and Vince young combining for 1,726 yards on over 4 yards per rush.  This could have a major impact on the game as the Jets rush defense, as always, has left much to be desired this season.  David Harris has played extremely well and Dewayne Robertson has made more strides, but as a whole the unit has had a lot of trouble stopping a rushing attack.
Match up of the game: David Harris vs. LenDale White
Harris will try and continue his presence on the field by trying to contain White on Sunday.  White, who has been solid this year, will look to rekindle some of that old USC magic against a poor run defense.  White should be able to get something going this week, but Harris will make some big tackles throughout the game.
Prediction:
NYJ 17 – TEN 24