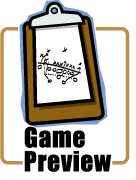 By Tom Kiss
Well, the final week of the season is finally upon us and this nightmare will soon come to a close.  For a team that had high hopes for the playoffs, the 3-12 Jets have had a rough go of it this year.  Quarterback controversey, inefficient offensive line play and poor play on defense have hurt the Jets all season long.  With Herman Edwards and the 4-11 Chiefs coming to town, the Jets could win this pointless game and move down in the first round of this years draft.  The Chiefs have struggled just as much as the Jets, they have lost nine straight games since being 4-3 before their bye week.  The Jets defense should be able to control the Chiefs struggling offense.
When the Jets have the ball:
Who's starting behind center this week?  I'm serious does anyone know because I have a feeling it wont be decided until somebody steps on the field on Sunday.  Either way the offense will struggle, as this patchwork offensive line will continue to be ineffective.  The lone bright spot this year has been Jerricho Cotchery who, despite playing with a broken finger for a few weeks, has managed to come down with 74 receptions for over 1,000 yards.  Expect whoever is throwing the pill to send a lot Cotch's way this week.
The running game has been as disappointing as an M. Night Shyamalan movie.  You can't blame Thomas Jones entirely for this, despite his propensity to hit the hole and stay there as opposed to bouncing the play away, because the offensive line has been terrible.  This is one of the biggest issues facing the Jets in the offseason, and expect them to throw some money at Steelers right guard Alan Faneca.  The Jets will still try and get the running game going early, but we'll see what they do if it struggles.
When the Chiefs have the ball:
Without Larry Johnson the Chiefs offense has been awful (not to say it was all that good before).  No wonder there are rumors circulating about Edwards interest in Jets Chad Pennington and Laveraneus Coles.  Kolby Smith has done an OK job in his absence, but without a horse Herm has got nothing on offense.  Without a running game, a Herman Edwards offense cannot put points on the board.
Both Damon Huard and Brodie Croyle have both struggled in KC this year, and expect those struggles to continue as the Jets pass defense will look to take a couple possessions away from the Chiefs.  Revis and Rhodes are mainstays that will be wearing the green and white for years to come.  Dwayne Bowe has preformed well this year despite the trouble behind center, and the Jets will have to watch him or he can break a big play.
Match up of the game: Kolby Smith vs. David Harris
Regardless of their success, Herman Edwards will continue to try and get something going on the ground, and against this run defense who could blame him.  David Harris, who has been spectacular this year will look to end the season with a bang and make a few plays against this porous offense.
Prediction:
NYJ 16 – KC 13
On a personal note it has been a pleasure writing these to you Jet fans each week, and I hope you've enjoyed them as well.  I'd also like to thank Jetnation for allowing me to vent a bit each week on this site.  Lets hope for a good offseason, I'll see you next year Jet fans.