Week Six Preview: Jets vs. Bengals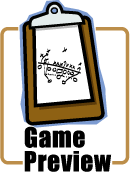 By Tom Kiss
After an outstanding performance by the Jets offense two weeks ago the Jets face the winless Bengals.  Despite being 0-5 the Bengals have played tough their last few games, putting a scare into both the Giants and Cowboys.  The Jets defense, which completely fell apart after a dominating first half against Arizona, will be facing a potentially dangerous offense with very talented receivers.  Jesse Chatman returns from his four game suspension this week and could provide an additional spark to the Jets offense.
When the Jets have the ball:

Brett Favre looks like he's really starting to get comfortable with this group.  Granted its easy to say that after a 6 touchdown perfomance, but given Favre's reputation as a good guy its easy to believe that its possible.  Expect to see Favre continue to progress with the offense and you could easily see another big performance against a suspect defense.
As mentioned, in addition to Thomas Jones and Leon Washington, Jesse Chatman is off suspension and eager to get on the field.  This guy was outstanding in the pre-season and the Jets obviously have plans for him since they could have cut him after the suspension was announced.  Expect to see Chatman get a few touches, with the Bulk still going to Jones.  Washington could always be a potential wild card if the Jets decide to try and utilize him on offense.

When the Bengals have the ball:
Despite the injury to Carson Palmer, the Bengals can definitely still make plays on offense through the air.  This could spell trouble for the Jets defense which got carved up by Kurt Warner in the second half.  Calvin Pace has looked very good and you can bet Mangini will have Pace rushing numerous times throughout the game.
Chris Perry has been terrible so far as the replacement for Rudi Johnson, and without a running game the Bengals passing attack has been less than stellar.  Marvin Lewis must try and get the ground game working, no easy task with big Kris Jenkins clogging up the middle.

Matchup of the game: Darrelle Revis and Dwight Lowery vs. T.J. Houshmandzadeh and Chad Johnson
The Jets corners will certainly have their hands full with this talented duo.  The Bengals only chance is to get both of these guys involved in the offense which won't be easy if the Jets are able to stuff the run and get pressure on the quarterback.
Prediction: NYJ 27 – CIN 14

Videos
Aaron Rodgers Injury Fallout & Jets/Bills Recap