Week 9 Preview: Jets at Bills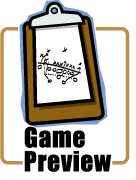 By Thomas Kiss

Last week the Jets squeezed one by the lowly Kansas City Chiefs, a game in which the Jets should have dominated.  This does not lead to great feelings for fans heading into this week's critical game against the Buffalo Bills.  This will be the biggest game for the Jets since the playoff loss in New England two seasons ago.  At 4-3 the Jets could make or break their year with a win or loss this week.  Brett Favre, who looks like he is a little banged up, has to be getting frustrated with the poor pass protection he has been getting.
When the Jets have the ball:
The Jets did not stress running the ball last week and that had a direct effect on the score of the game.  They must continue to try and get a running game going early just to keep teams honest.  Facing a Bills defense that is giving up just under 100 yards rushing a game, the Jets will certainly have the chance to get something going.
Against the pass the Bills have been strong defensively and with Favre struggling since his 6 TD performance against Arizona this could be trouble.  Favre, who is still not getting much time in the pocket, must settle down and work to limit his turnovers this week.  On the plus side, Favre has really worked well with both Coles and Cotchery and will look to them for the big plays.
When the Bills have the ball:
Offensively the Bills haven't been spectacular, but they've gotten the job done.  Trent Edwards has played well thus far, protecting the ball and managing games.  The Jets will need to get as much pressure on him as possible, no easy task with a talented Bills line.
Marshawn Lynch has been solid so far, but he is a better back than he has shown this year.  This is the part of the game the Jets need to control, with Kris Jenkins and the rest of the defense continuing their solid efforts against the run.
Match up of the game: Darrelle Revis vs. Lee Evans
Evans is by far the most dangerous weapon the Bills have and Revis will have to be on top of his game.  Evans has 3 TD catches this year and is a favorite target of Edwards, expect his number to be called often.  Revis has continued to develop into a very good defensive back and is already a leader on the defense.
Prediction:  NYJ 24 – BUF 28
Videos
New York Jets OTA Presser Takeaways, Aaron Rodgers' Impact and Summer Delusion