Week 16 Preview: Jets at Seattle Seahawks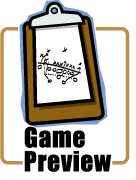 By Tom Kiss

Last week the Jets escaped what would have been a devastating blow to the franchise. Had the Bills just ran the clock out, the Jets playoff hopes would be grim.  Luckily that is not the case. Yes, the Jets got lucky but luck is something that hasn't gone their way historically. With destiny in their own hands the Jets will face a Seattle team that has won only three times this year. The wildcard here is that it is Mike Holmgren's last game as their coach, and those guys will be ready to play.
When the Jets have the ball:
Thomas Jones has been excellent this season, but 15 touches in three games is not enough of Leon Washington. He is the Jets lone true game breaker and they must work him into the offense more.
Brett Favre has struggled over the past three weeks and in a game against his former coach there's a chance Favre could light it up. The Jets need Favre to come up big this week, that's why he was brought here. Favre has zero 300 yard games as a Jet (7 last season in Green Bay), the same amount as Pennington last year.
When the Seahawks have the ball:
The Jet defense has struggled against the pass all season, but the running defense has been stout….until the last three games.  Exemplified by an embarrassing touchdown in which three Jet defenders were dragged into the end zone by a Bills back. The defense has got to step up and for goodness sake generate a relatively consistent pass rush.
Match up of the game: Thomas Jones vs. Lofa Tatupu
Jones, the Jets MVP this season, will surely see a bit of Tatupu, who has been a steady performer at linebacker for the Seahawks since being drafted in 2005.
Prediction:
NYJ 27 – SEA 20
Discuss this game in our forums.
Videos
NY Jets Phase 3 OTAs, Expectations and a Minor Calf Tweak with Greg Renoff