Featured Editorials Home Slider NY Jets Training Camp
The Morning After Drill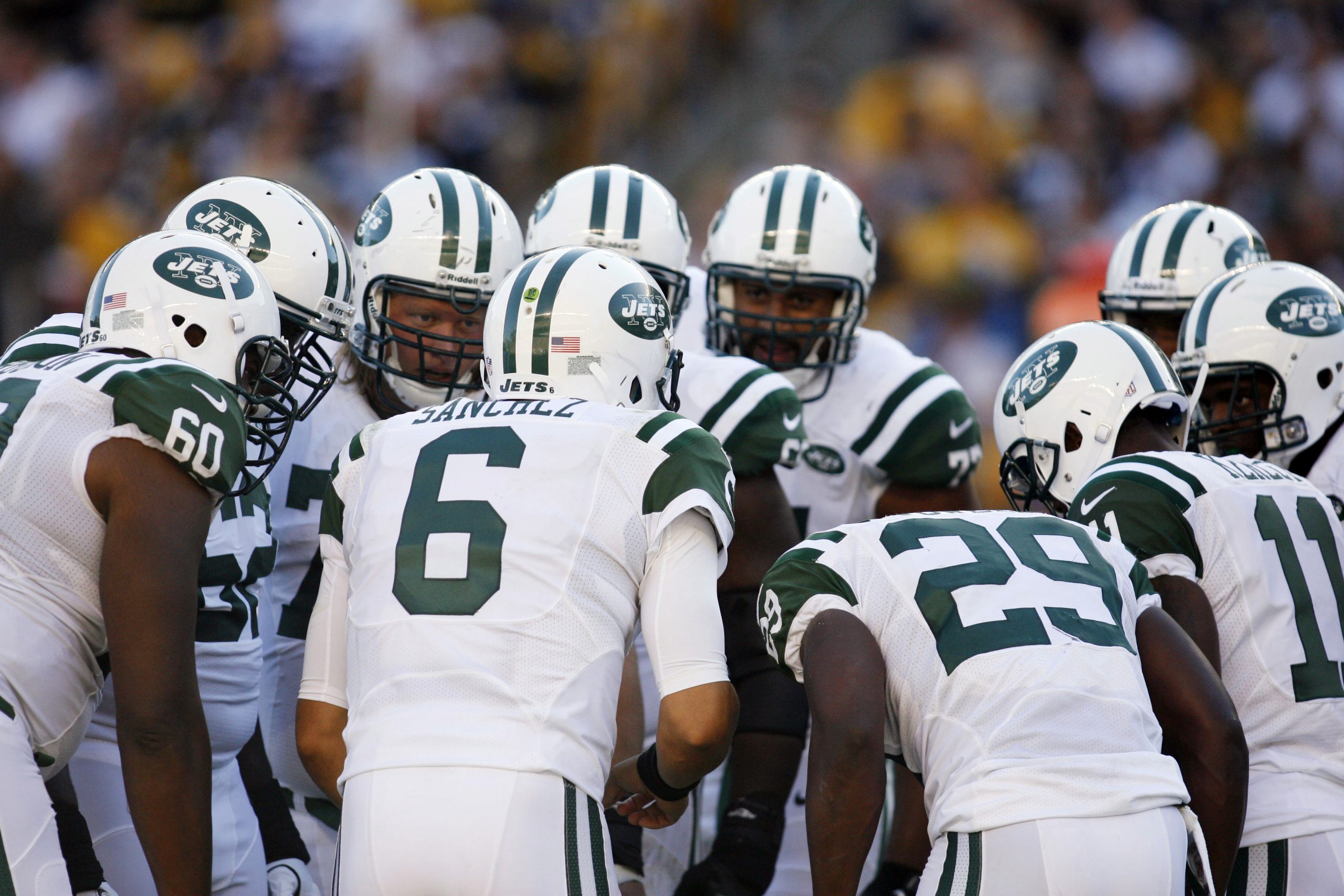 The New York Jets are 2-1 with two division victories and they sit on top of the AFC East standings.  Why then are so many fans feeling a sense of gloom, typically reserved for fans of losing teams?   Looking beyond their position in the standings, there just has not been many good things happening on the football field.   In fact, Sunday in Miami, the most consistent performances may have come from punter Robert Malone who pinned Miami inside their own 20 yard line on four occasions and kicker Nick Folk who went 3 for 3 on field goals.   It is perhaps a little too early in the season to panic, but after two poorly played games, it's probably appropriate to wonder just what the heck is going on with this football team.  Coach Rex Ryan claimed it is as talented a team as he has had since he landed in New York.  I don't think anybody is buying that line, but is Ryan getting all he can from the talent on this roster?   It is difficult, in my opinion, to make a great defense for the job Ryan and the entire coaching staff has done to prepare this team each week.  The Jets were flagged for nine penalties for a monstrous 108 yards, and penalties have grown progressively worse with each week.  The defense failed to stay at home on the backside and repeatedly allowed Miami running backs to cut back and gain positive yards on plays they seemed to have bottled up at the line of scrimmage.  The offense, while as a unit made enough big plays to earn a tough win on the road, seems disconnected from one another.   This is a football team that failed to put many good stretches of football together last year and were not the most active team in obtaining talent in the off season.  That has Jet's fans crying in their coffee this morning.  Perhaps this is the kind of play they will have to endure all season.  Oh, and did I mention Darrelle Revis may have suffered a season ending injury?
There can be no discussion regarding the dreaded "bust" word that does not include the New York Jets. I won't put you through the pain, but many of you know the history.  Conceivably, that history has experts wondering if rookie Quinton Coples is the next on an excruciatingly long list of Jet's draft busts.  One thing is for sure, if Coples impact doesn't go beyond 4 tackles in three games and no sacks, those whispers will get louder.  There is no getting away from the reality that wasting a sixth overall pick in 2008 on Vernon Gholston and a sixteenth pick in 2012 for essentially the same position will set this franchise back a decade if Coples continues down this road of ineffectiveness.
Bilal Powell continues to show explosiveness through the hole and clearly the coaches are taking notice. He had some crucial carries in the 4th quarter and overtime ending with 10 carries for 45 yards and a healthy 4.5 per carry average.  He should be primed for a more extensive role in the offense as this season progresses.
After taking a fair amount of criticism for some drops last week, Santonio Holmes came out this week and had a very effective afternoon.   His 9 receptions for 147 yards, several being key first down plays, had by far his best day of this young season.  Sanchez struggled otherwise to connect with other wide receivers yet again with Jeremy Kerley catching two passes, notable as one was for a touchdown and the other set-up  a 4th quarter field goal.  Statistically Mark Sanchez did not have a great day.  He was not very accurate and forced the receivers to reach back or up for balls all day.  To be fair, there were too few great catches to bail Sanchez out now and then.  But Sanchez hung in that pocket, which seemed to be collapsing on him regularly, kept his eyes down field, moved effectively to buy time, and made some great throws.  Sanchez is a big reason the Jets walked out of Miami with a win.  There are many mistakes being made by a young receiving corps that also plague a slow starting passing game.  It is likely as we get deeper into this season this aspect of the offense will develop.
It won't get any easier as the San Francisco 49ers visit New York this weekend.  Coming off a somewhat surprising loss in Minnesota may have them really fired up.  But historically, these east coast 1PM starts have been horrible for the team traveling in from the west.  In 2011 west coast teams only won .368 of their games when playing in the Eastern Time Zone at 1pm.  Maybe it's a stretch, but a little positivity may help Jet's fans enjoy that morning coffee just a bit more.
Videos
Aaron Rodgers Injury Fallout & Jets/Bills Recap