Featured Editorials Home Slider
NY Jets Tight End Dilemma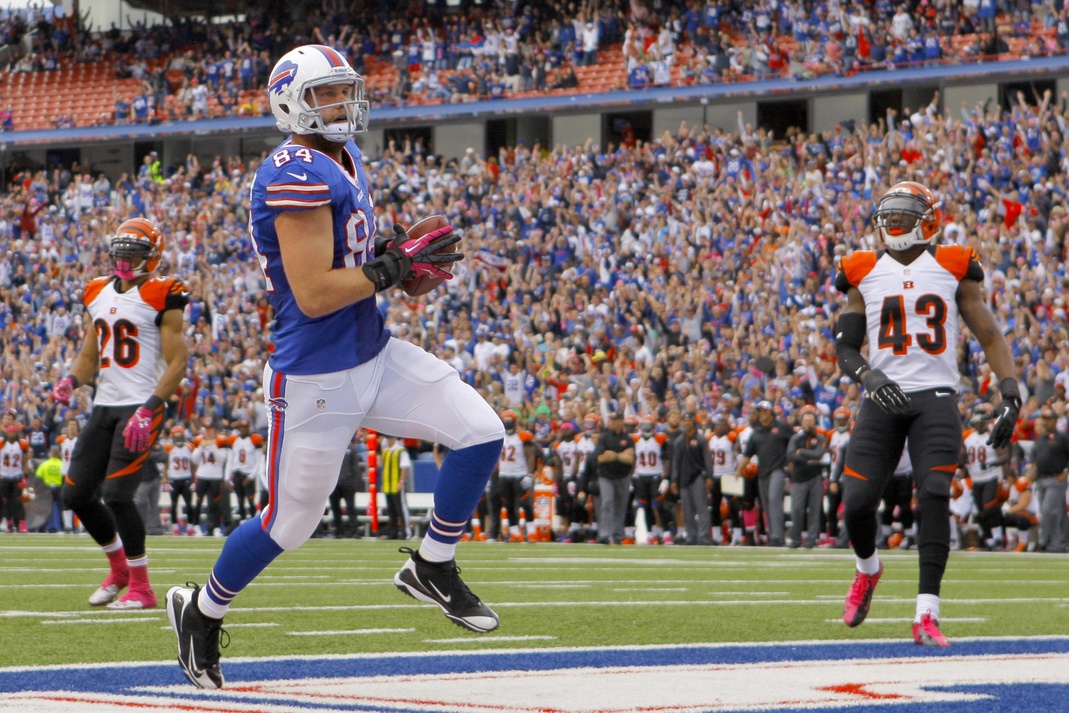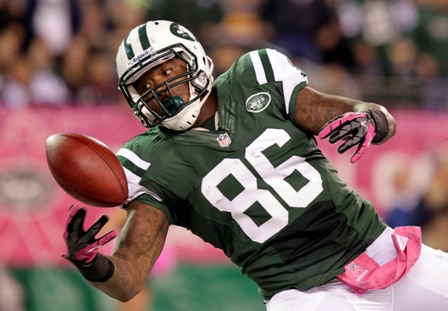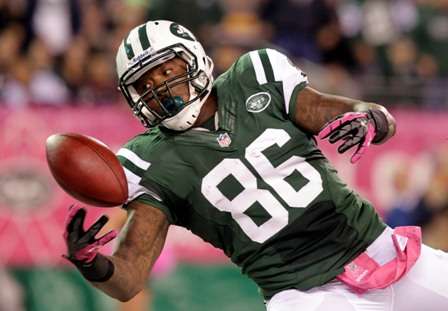 The New York Jets will be looking to improve their offensive skill positions this offseason which will include an upgrade at tight end. Currently the team has two tight ends on their active roster, the inexperienced Zach Sudfeld and Chris Pantale, leaving lots of uncertainty at the position.
Last year Kellen Winslow and Jeff Cumberland accounted for 57 receptions for 786 yards and six touchdowns. There's been talks about resigning Cumberland who performed well at points under offensive coordinator Marty Mornhinweg, but is more of a reserve or number two type player, while Winslow is not expected back. UPDATE: The Jets have signed Jeff Cumberland to a three-year contract.
The recent signing of Ravens tight end Dennis Pitta to a five-year $32 million with $16 million in guarantees not only took away a potential acquisition but set a market for other comparable free agent tight ends ready to become available March 11. The dilemma facing the Jets is which strategy will provide the most favorable production with cost effective results while addressing the position?
Sign a free agent veteran who will require a "Pitta" type contract:
Scott Chandler
Chandler has played for the Buffalo Bills since 2010 and during the 2013 season he led the team in receptions (53) and yards (655). Standing at 6'7″, 270 pounds Chandler is a big red zone target having 14 touchdowns over the last three years.
These numbers don't quite jump off the page, which could work in the Jets favor when negotiating, but Pitta had 61 receptions for 669 yards and seven touchdowns in 2012, as he's 2013 was shorten due to injury, yet still received a contract for over $6 million per-year.
Chandler could be an immediate contributor while allowing a young group of tight ends to learn and get better. He'll be 29 next year same as Pitta and there is no reason to think he won't expect a similar deal.
Jermichael Finley
Finley has been a productive pass catching tight end during his time with the Green Bay Packers. Hauling in 116 catches for 1,434 yards with 10 touchdowns combined during the 2011-12 seasons.
Unfortunately he suffered a spinal contusion during a game against the Cleveland Browns in October which required neck fusion surgery. Without the injury Finley would likely be the most sought after free agent tight end but teams interested in signing him will be looking for some type of injury protection within the contract. Reports claim that Finely, soon to be 27, will make a full recovery and while there will be a cautious approach to signing him he'll still command a big dollar on the open market.
Brandon Pettigrew
During his five year career with the Detroit Lions Pettigrew (29) has 284 receptions for 2,828 yards and 16 touchdowns but had a down 2013 with 41 catches for 416 yards and two touchdowns. Known as a quality blocker and with the Lions desperately needing Pettigrew back as a compliment in the passing game to receiver Calvin Johnson and running back Reggie Bush there is no reason to think Pettigrew will not be seeking $6 million plus annually when he becomes a free agent.
Sign a less costly yet experienced tight end while developing a draft pick:
Tight end draft prospects like Eric Ebron (North Carolina), Jace Amaro (Texas Tech), Troy Nicklas (Notre Dame), Austin Seferian-Jenkins (Washington), C.J. Fiedorowicz (Iowa), Arthur Lynch (Georgia) and Joe Don Duncan (Dixie State) are early to later round developmental type tight ends the Jets could pick. (Learn more about either of these players here: 2014 NFL Draft: Tight End Prospects).
Last year Tyler Eifert was the only tight end drafted in the first round by the Cincinnati Bengals. He finished the year with 39 receptions for 445 yards and two touchdowns. The Philadelphia Eagles selected tight end Zach Ertz with their second round pick who amassed 36 catches for 469 yards and four touchdowns while Washington Redskins third round pick tight end Jordan Reed had 45 receptions for 499 yards and three touchdowns.
These rookies all had respectable seasons and showed the potential to be more productive moving forward but they also had a veteran presence, Jermaine Gresham (Bengals), Brent Celek (Eagles), Fred Davis and Logan Paulson (Redskins) to aid in there development as well as share the production load.
Two veteran tight ends with roots to the Seattle Seahawks and Jets general manager John Idzik could be a lower cost alternative while developing a rookie.
Recently released by the Minnesota Vikings tight end John Carlson played three seasons in Seattle (2008-10). Carlson caught 32 passes for 322 yards and one touchdown last year but has a history of concussions which cause him to contemplate retirement. He'll be 30 next season and decided to continue his playing career. It is very likely he'll agree to a one year deal given his past injury history and could become a vital low cost experienced piece to the tight end puzzle while developing a rookie. UPDATE: TE – John Carlson has signed a two-year deal with the Arizona Cardinals
NFL analyst Joel Corry indicated on a recent episode of JetNation Radio that the Seattle Seahawks could release tight end Zach Miller for salary cap purposes. Miller will probably come at a higher price tag than Carlson but never lived up to the five-year $34 million deal he signed in 2011 with the Seahawks. Idzik's familiarity with him makes Miller an attractive option for the Jets if he were to become available.
Miller didn't have a major role within Seattle's offense (33 receptions, 387 yards, 5 TDs), but with the system that Mornhinweg uses here, he'd definitely have a far greater impact. He is an outstanding blocker who has the ability to create problems in the passing game as well. Pairing Miller with a rookie could lead to increased production at tight end without breaking the bank.
Free agency is around the corner and there are some difficult decisions to be made with the Jets current need to upgrade the tight end position. John Idzik must explore all options to decide the best manner which to allocate resources for long term success.
Dennis Agapito contributed to this article.
Videos
NY Jets Phase 3 OTAs, Expectations and a Minor Calf Tweak with Greg Renoff