Breaking News Game Previews Home Slider Jet News
Preview: Jets vs. Eagles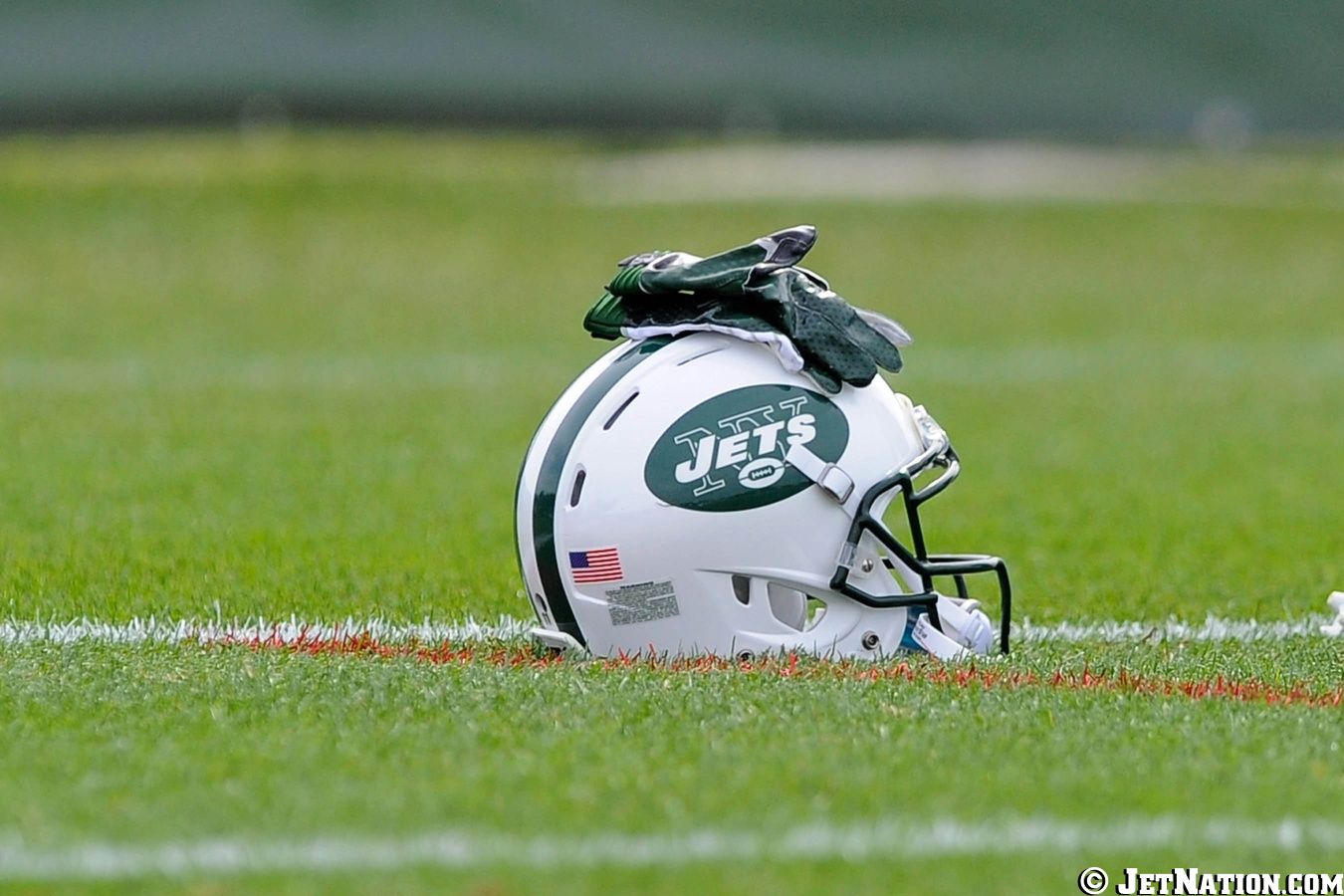 The New York Jets are the talk of the town.
On Sunday, the Jets (2-0) will host the Philadelphia Eagles (0-2) in what might be the most intriguing game of this early season. The game will kickoff at 1 p.m. and will be broadcasted by FOX.
All fans are encouraged to wear white.
With mixed expectations, the Jets have stepped up and performed better than anyone could have expected through two weeks. After taking care of business week one against Cleveland, New York went on the road in front a national audience and dominated the Indianapolis Colts last Monday, a team that had super bowl expectations entering the season.
Speaking of super bowl expectations, everyone welcome the Philadelphia Eagles! An offseason full of changes to better fit coach Chip Kelly's scheme haven't paid any dividends through two weeks as Philly, supposed to be the scariest offensive team in football, is limping into MetLife at 0-2.
This is a big game for both teams. Are the Jets for real? Can Philly figure out their offensive woes and avoid starting 0-3? Let's dive into the matchups.
Broken Wing?
The Eagles offense, lead by Kelly, was supposed to revolutionize the game of football. Kelly, now entering his third season, runs an extremely up-tempo, read-option style offense, similar to the one he ran with a lot of success as coach of Oregon.
Kelly did look like the genius many made him out to be. Over the last two years, Philadelphia has finished second and fifth in total offense, respectively. Mind you, this also came without Kelly's "ideal" running quarterback.
What the offense did have was quarterback play that could run enough, throw intermediate passes on time and accurately and didn't make bad decision. The offense was also run-heavy, relying on former rushing champ LeSean McCoy.
Things can certainly turn around, and in a hurry, but the Eagles offense has been a disaster through two games. Gone is McCoy (more on that later), reliable wide receiver Jeremy Maclin and quarterback Nick Foles.
In at QB, for now, is former first overall pick Sam Bradford, who was traded to the Eagles this offseason. Bradford has been dreadful; his decision making has been bad and everyone around him has been worse. Through two games, he has 560 yards passing, two touchdowns, four interceptions and a fumble. His performance last week against Dallas could have warranted a benching.
The Eagles rank 25th in total offense through two games.
Ground and Pound?
The Eagles are a team that not only like to run, but need to run to keep the offense moving at their tempo.
McCoy was traded to the Buffalo Bills this summer, largely, because Kelly didn't seem to be a fan of his east/west running style. McCoy was replaced with last year's rushing champ Demarco Murray and former Charger Ryan Matthews.
If Kelly didn't like McCoy's running style, he can't be happy with Murray, who has 11 rushing yards in two games. Matthews only has four carries for four yards on the year. Darren Sproles is the only player who has resembled an NFL running back for the Eagles this year, but at 5-foot-6, can he take the consistent pounding as a feature back?
The Jets are another team that wants to run. They were able to against a tough front seven week one against Cleveland, but struggled week two in Indy, to the surprise of almost everyone.
Feature back Chris Ivory is battling through a groin and quad injury and is a game-time decision for Sunday. If he can't go, a mix of Bilal Powell and Zac Stacy will see the majority of the touches. The Jets will have to dominate the trenches against a Philadelphia team who will be missing stud middle linebacker Kiko Alonso. If the Jets can control the clock and keep a potentially high-powered Eagles offense off the field, they'll be in good shape.
Injury Bug
Along with Ivory, wide receiver Eric Decker and cornerback Darrelle Revis are listed as game-time decisions. Wide receiver Chris Owusu (knee) is out.
Head coach Todd Bowles has said he expects Revis to go. The others, at least my feeling is, truly will be game-time decisions. Decker said he's not going to try and rush back from an injury like he did last year. If he needs a week off to rest his sprained PCL, then so be it. The Jets have depth with Jeremy Kerley, who probably should be playing more anyway, and rookie Devin Smith.
Turnovers Galore
The Jets have forced an NFL-best 10 turnovers in two games.
Some of it is luck. They've recovered six fumbles, a figure most teams don't recover in a year. Still, it's encouraging to see the Jets be opportunistic. This is a franchise that could use some luck. If they continue to get after the quarterback in the manner they have, the turnovers will keep it going.
Keep It Simple Stupid
Last week's offensive game plan left too much on the plate. The Jets were at their best attacking a Colts defense that couldn't stop any of their intermediate routes. There are times where it's good to push the ball down the field, but I'd like for the Jets to keep it simple and continue to grind away.
Off the schnide
The Jets are 0-9 all-time against the Eagles.
The Eagles are playing awful football.
This is a game the Jets should win.
Let's keep those "same old Jets" snickers away for another week and take care of business.
Videos
Aaron Rodgers Injury Fallout & Jets/Bills Recap