Breaking News Game Recap Home Slider Jet News Jets Report Card
Report Card & Recap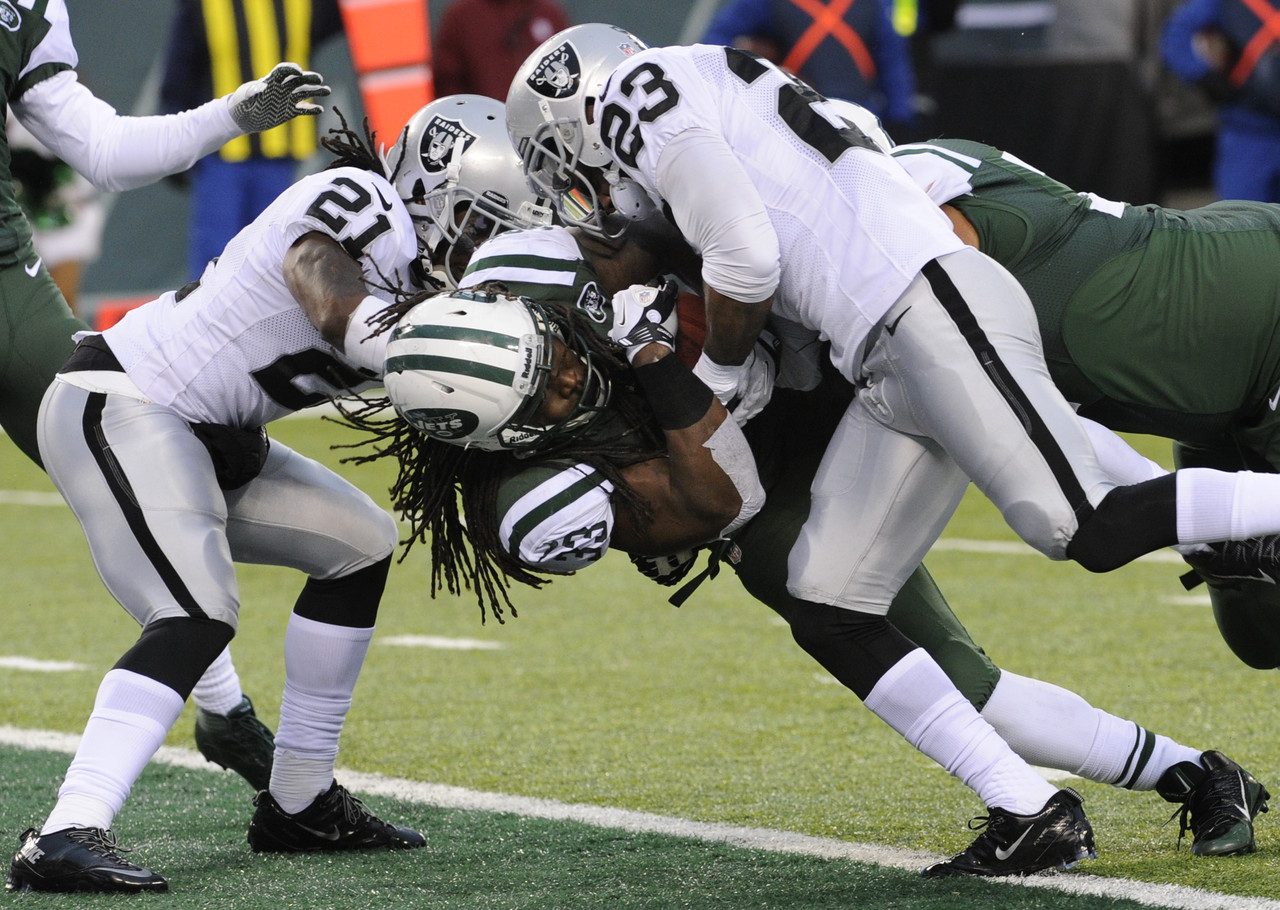 Our normal post-game writing crew of Kristine Gammer and Matt Keach our both off today. What we didn't know is that the Jets were also going to take off today. The Jets lost today in Oakland by a score of 34 to 20. The main stories of the day were the injury to Ryan Fitzpatrick and the defense struggling to stop Derek Carr and the Raiders offense. Todd Bowles said Fitzpatrick will undergo an MRI but he has torn ligaments in his thumb (non-throwing hand). His long term status is not known at this time.
How do you grade the performance today? There is no way to sugar coat it. The letter grade would be an F.  All around as the Jets were out played, out coached and out performed. The Raiders seemed to want it more and they dominated the line of scrimmage.
With the loss the Jets fall to 4 and 3 but they are very much alive in the race for a wild card. The schedule gets easier from here, on paper anyway. We will find out soon what this team is made of, hopefully today isn't the answer to that question.
Here are some threads worth checking out with additional updates:
Videos
New York Jets OTA Presser Takeaways, Aaron Rodgers' Impact and Summer Delusion